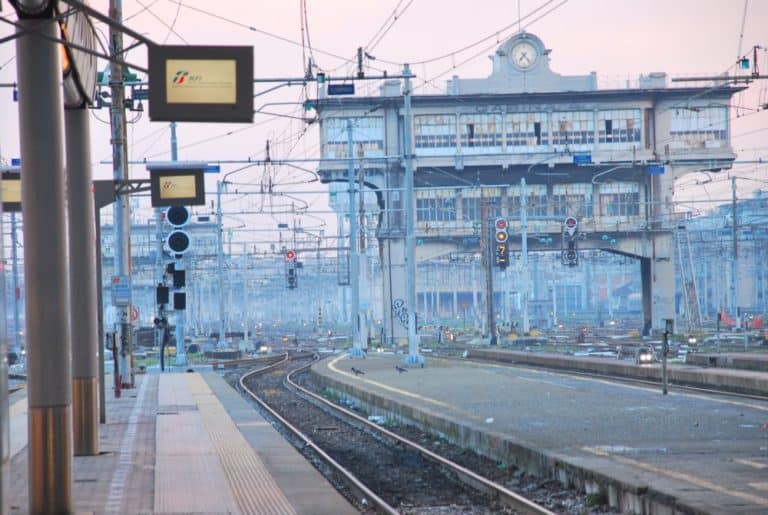 [ Feb.
2014 ] We went to Trieste from Milan by train.
Trieste is a city near the border with Slovenia and the distance from MIlan is more than 425km.
When we bought the train tickets, I was surprised to hear that the journey takes nearly 5 hours.
Then the woman at the window said, "But it is far, you know" with the pride.
It was nice to see someone having pride in her job.
The Italian high speed train 'Frecciarossa (Red Arrow)' is not running on this route, and we took 'Frecciabianca (White Arrow)' which is the second rank.
The interior was as nice and elegant as Frecciarossa and very comfortable.
While I was enjoying the view from the window and reading a book, the train arrived at Trieste smoothly.
But on the way back, there was a problem.
It stopped on the way at Verona for a long time without any explanation.
After a while, the next train to Milan arrived at the next platform, so we changed to that one with other passengers.
There was no apology from the railway staff.
This kind of things happen not only in Italy, but all over the world, apart from Japan.
I recognise Japanese superiority at this sort of times.