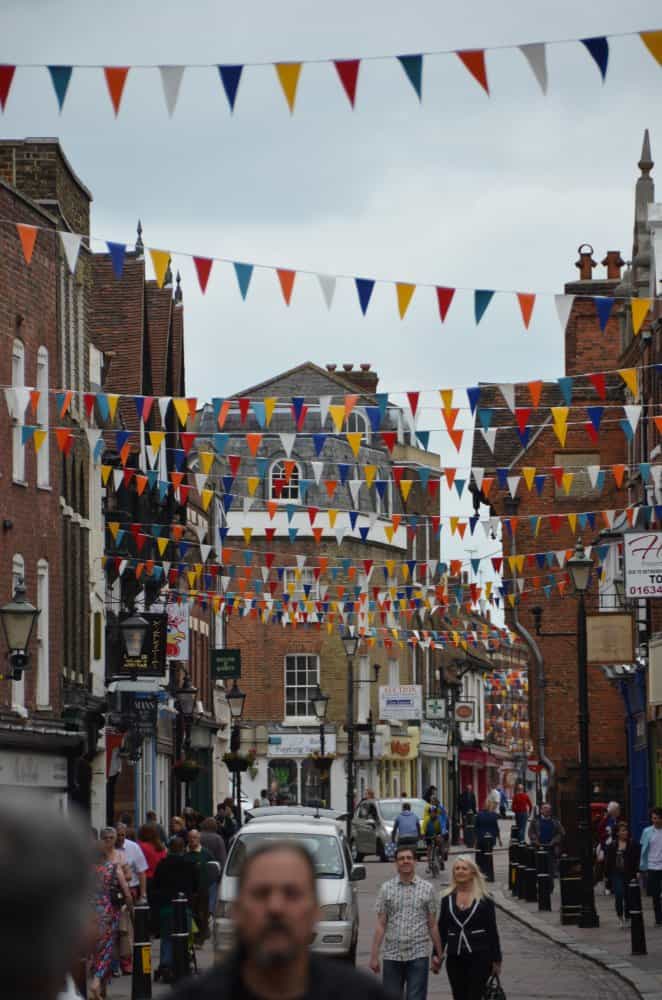 [ June, 2013 ] We went to a town called Rochester in Kent.
It takes only about 45 minutes by express train from London, but this was the first time for us to visit here.
I was quite impressed by its high street.
Here you do not see much of the chain stores you see usually in many towns, but most of shops are individual small retailers.
It is precious.
People in Rochester must need to shop in a big supermarkets or trendy famous fashion chains, too, so there must be the area with these common shops, but here in High Street, the shops were original atmospheric ones.
Rochester is famous for Charles Dickens, the author.
He lived near here when he was a child, and when he became rich enough to buy a second house, he bought one in this town.
Also, there is a chalet in which he wrote some books towards the end of his life.
This chalet needs fundamental repair, though and they are trying to raise the fund.
By the way, Dickens seemed to have had a tendency of Lolita Complex.
When he was 45, he separated from his wife, who had as many as 10 children with him, and started living with 18-year-old girl.
Also, soon after he married, he fell in love with 17-year-old wife's sister and when she died, he was so depressed that he could not write.