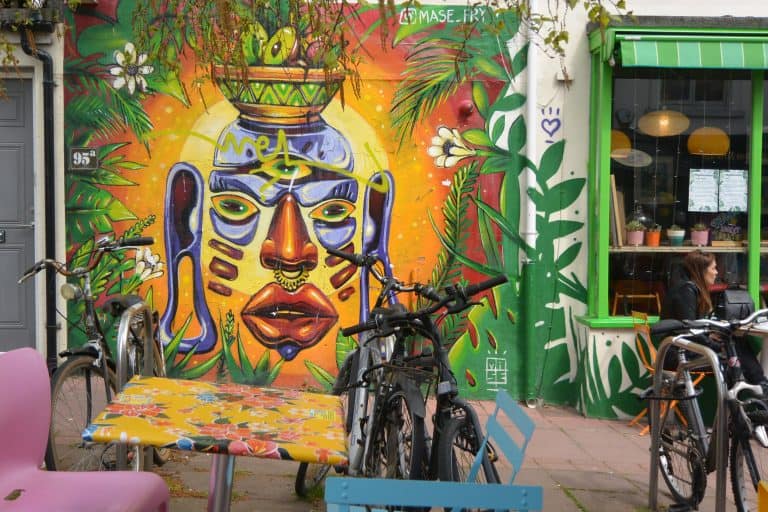 [April 2021] In Brighton, England, where we escaped from London for the first time in 7 months, we went off the main street in front of the station and entered a colorful side road.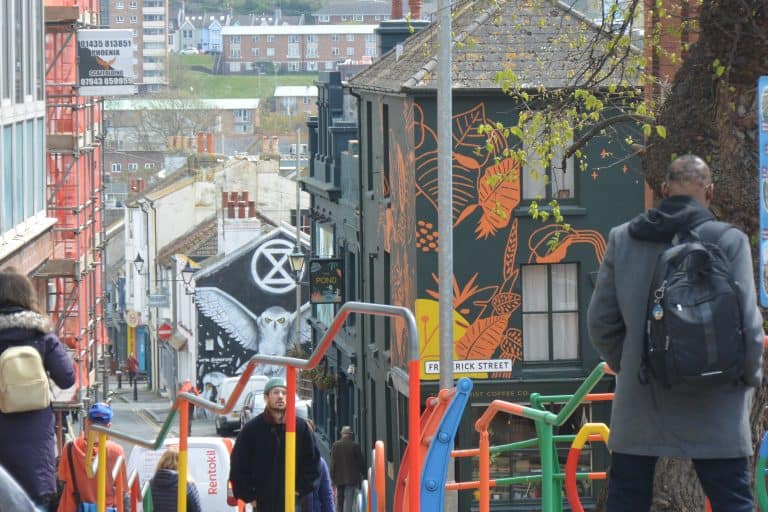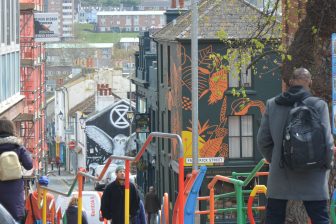 It is on the left side from the station, facing the sea, and goes down the slope.
I did not check, but maybe it was Gloucester Road.
The wall with a picture of an owl caught my eye.
When we went down the road, we found that people gathered at a cafe with colorful tables outdoors.
The atmosphere was so much fun, and I felt what I had forgotten in the long lockdown, and my feelings became lighter and brighter.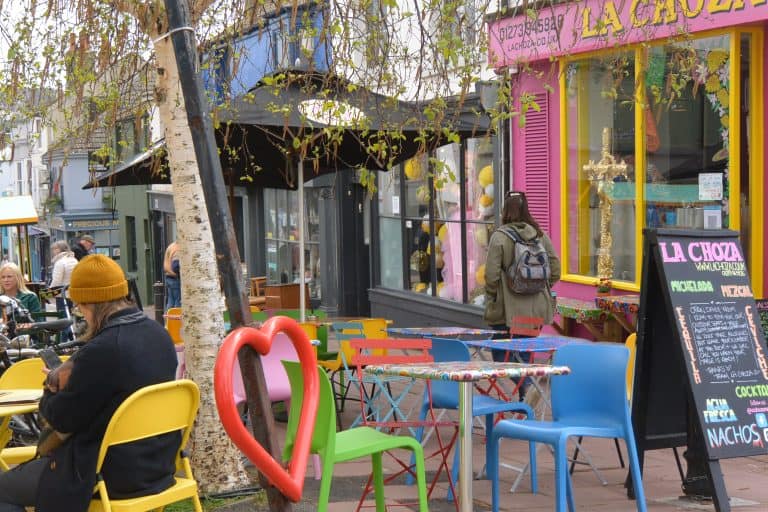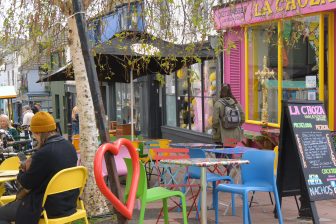 Not only this road, but all the streets around it had the atmosphere of Bohemian.
There were many used clothing shops and craft shops, and vivid wall paintings were everywhere.
There were three second-hand musical instrument shops as far as we saw, and my husband who had worked in musical instruments industry in the past was impressed.
People's clothes were bright and full of individuality.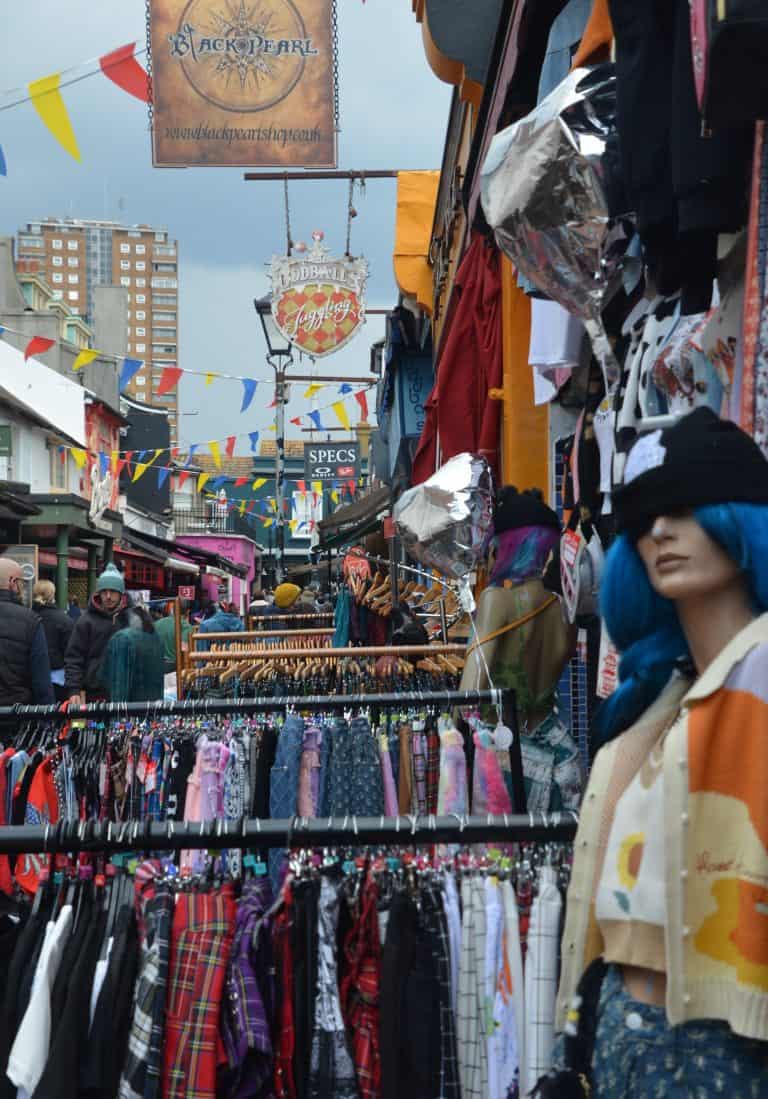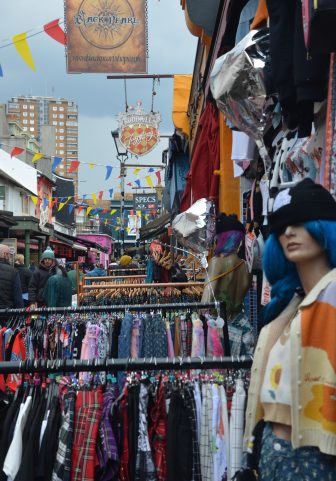 This reminded me of Camden Town in London a long time ago, before it became a major shopping facility for foreigners.
I was surprised that there was such an area near Brighton station and at first I thought this was the first time we visited here, but then I noticed a shop we had visited before.
Previously, we reached by walking from the sea side, so it seems that we did not realise that it was near the station.
A college was also nearby, and I wondered if it naturally developed as a youth town.
It was so colorful that I was able to take a lot of pictures.
The narrowest and busiest road was named Kensington Gardens.
There were many jewellery stalls on this road, and the prices were reasonable.
She bought two rings of Chrysocolla and Blue Agate, which are believed to have been brought from South America for £ 10.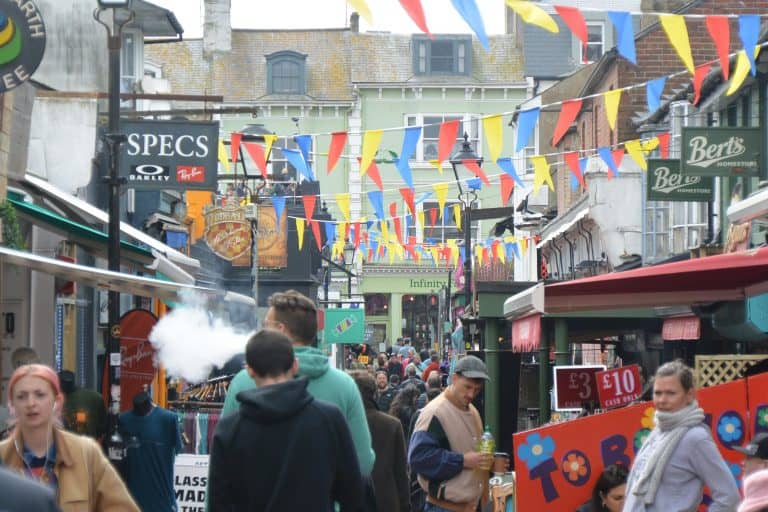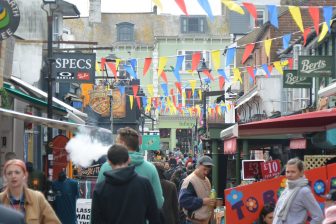 The reason why I thought they were from South America is that they were made in the same way as the rings I had bought in Colombia before.
I had been worried that we would not have enough things to do before our booking time for the restaurant, mainly because the weather forecast was bad with the 70% of rain, but in fact, we did not have enough time to enjoy thoroughly this Bohemian area of Brighton.
When I noticed, the time was running out and we hurriedly moved to the sea where the restaurant was located.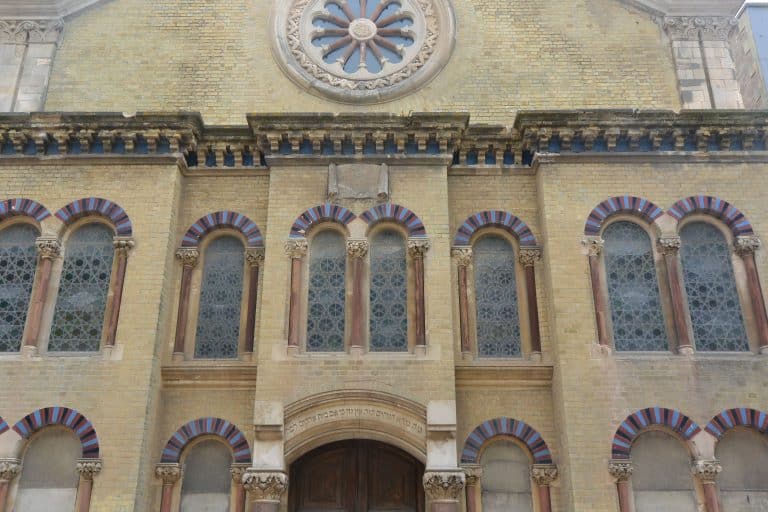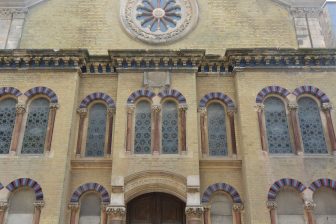 After passing Bohemian area, we saw quaint churches and a synagogue.
It is a town with various faces.
We walked down Middle Street and reached the seaside.