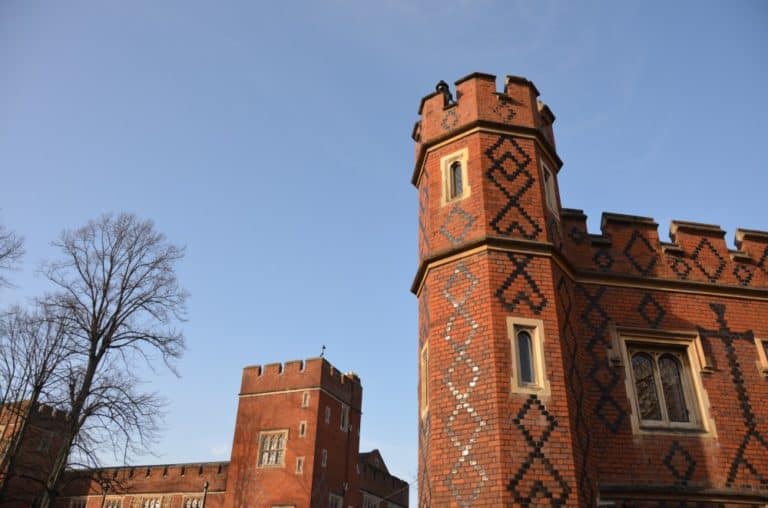 [ Mar.2014 ] When you cross the river from Windsor in England, it is Eton there.
Eton is famous for Eton College, a boarding school for boys who wear the pretty uniforms which reminds me of the film "Goodbye, Mr.Chips".
This college is usually open to the public, but at the moment it is closed because of the building work.On their site, it says "the work will finish by the autumn of 2015, hopefully".
Well, nice and easygoing attitude, isn't it.
Here about 1300 boys from 13 to 18 years old are studying.
Apparently the annual fee is as much as £24000, which is nearly the average annual income for British people.
This school is another world for ordinary citizens.
According to the list of the alumnus, on top of members of royal family and aristocrats, you can see David Cameron who is the current prime minister in the UK and Boris Johnson, the current London Mayor.
When we walked here, it was Sunday, so the street from the bridge was very quiet.