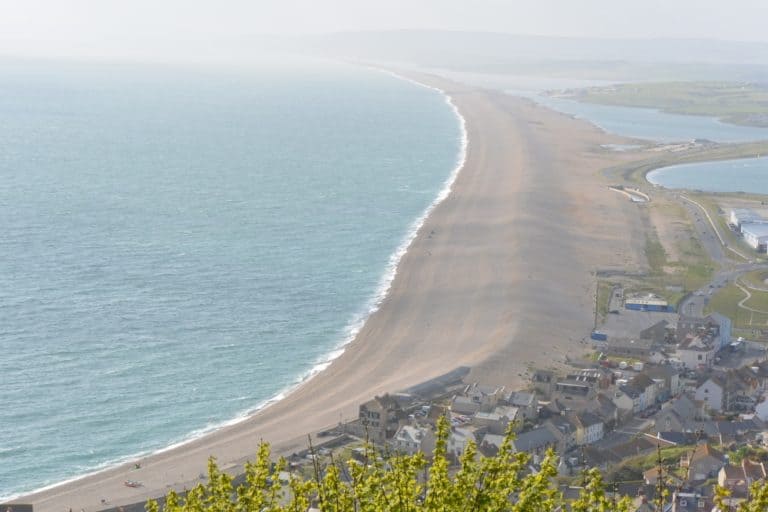 [ May, 2015 ] On the day we visited Dorset, in the south of England, our friends took us to the Isle of Portland.
It is called 'Isle' but in fact, it is connected to the main land with a narrow causeway in the sea.
This tombolo is called Chesil Beach and apparently it is 18 miles long.
This photo was taken from the top of the Isle of Portland.
It was a wonderful view and I wondered why I had not heard about this before.
It is the centre of the Jurassic Coast, where many dinosaur bones and ammonites were found and it is listed in the UNESCO World Heritage Sites.
That is why there was a strange dinosaur museum in Dorchester, the county town of Dorset.