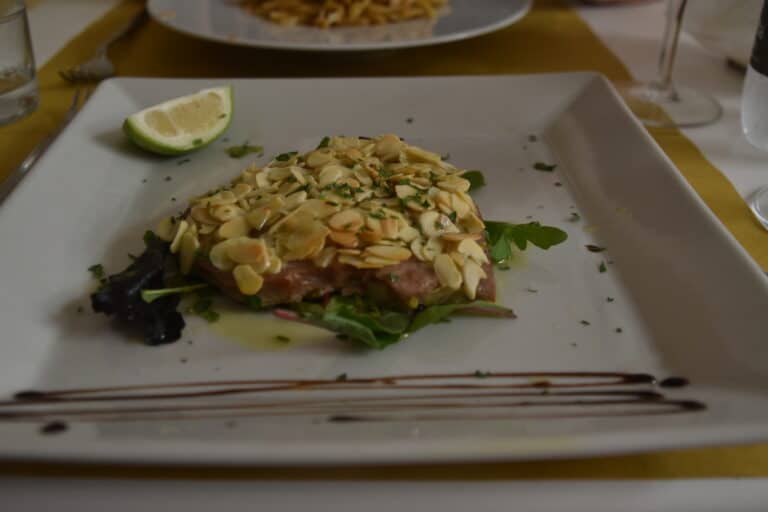 [ Aug.2022 ] On this day during our summer holiday in Syracuse in Sicily, we had lunch at a restaurant called Locanda del Collegio.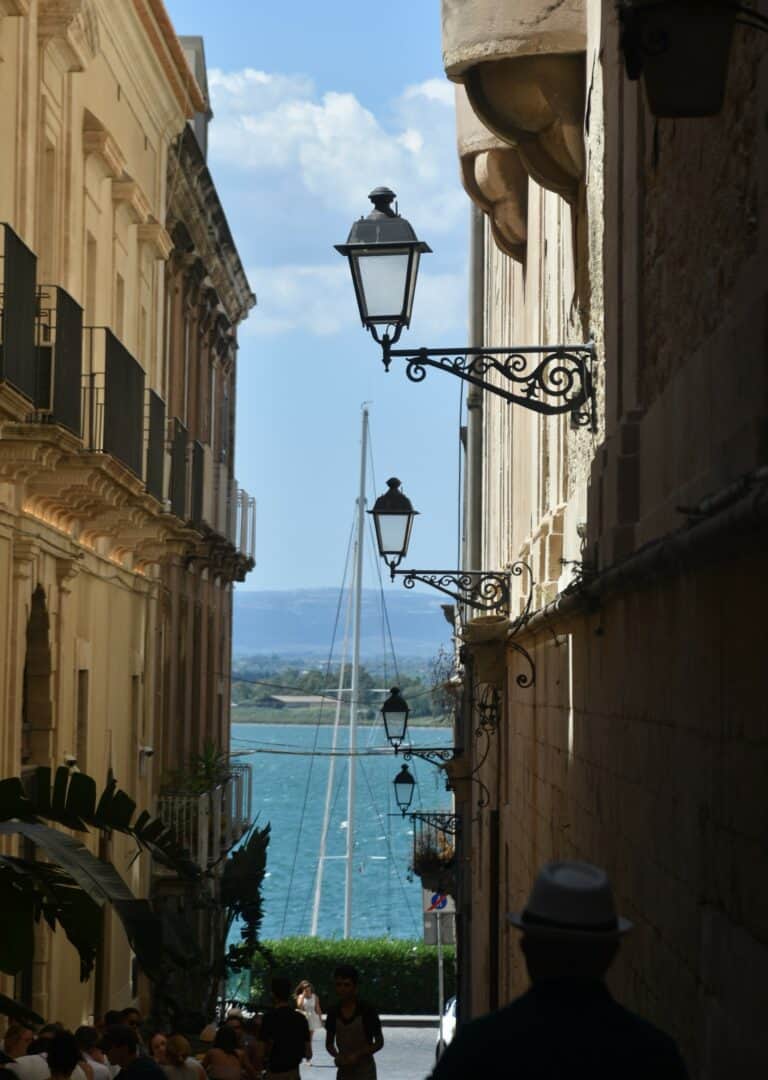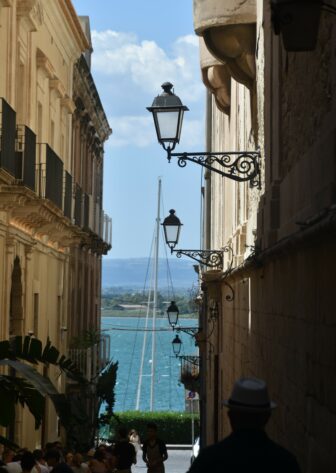 The boatman on the boat trip the day before recommended us, saying "I only go here. Especially the pizza is the best."
It was located on the way down the alleys of the old town of Ortigia toward the harbour.
It's called Locanda (inn), so I imagined it to be a small, rustic, dark place, but it turned out to be a trendy, bright restaurant.
Moreover, apparently pizza was only available at night.
My husband, who was already ready to eat pizza, was very disappointed.
For a moment, we even thought about changing the location, but it didn't have to be pizza for me, and it seemed a popular restaurant where people were coming in one after another, so we thought it was not a bad idea to try here and settled down at a table.
For starter, we both had the Antipasto Misto.
Fish arancino, caponata (stewed vegetables), grilled sardines, and fried sardines came out on one plate.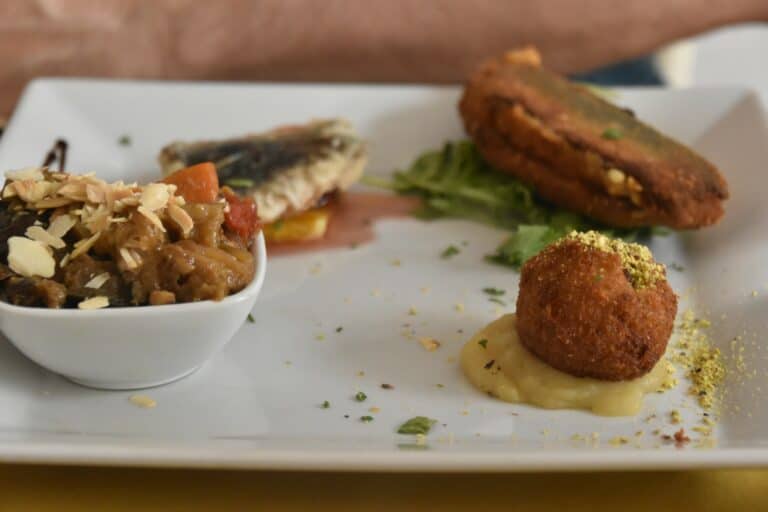 Eating this arancino, I realized that arancino is indeed a croquette with rice instead of potatoes.
Both sardine dishes were slightly sweet and delicious.
I chose the Tonno in Crosta for my main.
This was a tuna steak topped with lots of almonds.
The tuna was a little overcooked, but it went well with the almonds, so it wasn't bad at all.
My husband had a pasta dish called Trofie al Pesce Spada.
It is pasta with swordfish sauce entwined, and this pasta seemed to be fresh pasta and it was very heavy.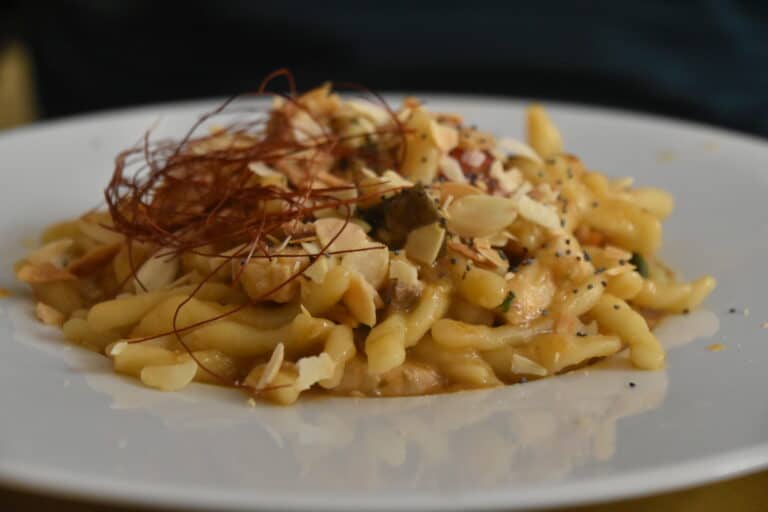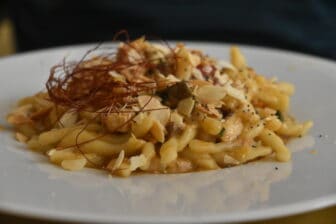 After eating that, he was suffering from a feeling of fullness for a while.
The taste was good, though.
So, I was the only one who had dessert and chose caramel panna cotta.
I assumed something like creme caramel, but this was also quite rich.
Including a bottle of wine, the price was €89, which was the most expensive meal we have had so far since we came to Syracuse.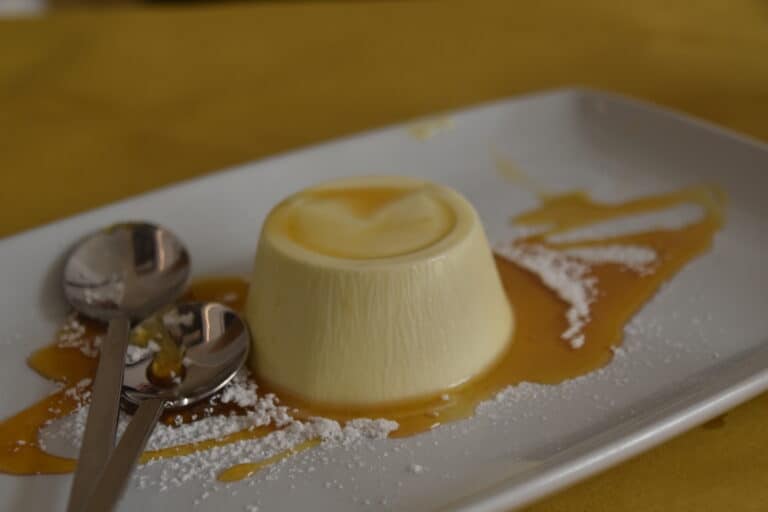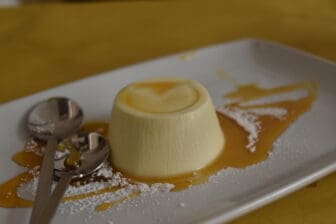 Our plan was to visit museums and other places after lunch, but we both felt sleepy and it was too muggy to walk around, so we went back to our Airbnb and took a nap.
The temperature was just right with the air conditioner on and the windows open.
The real pleasure of a long stay-type holiday is that you don't feel that you're wasting your time by napping.