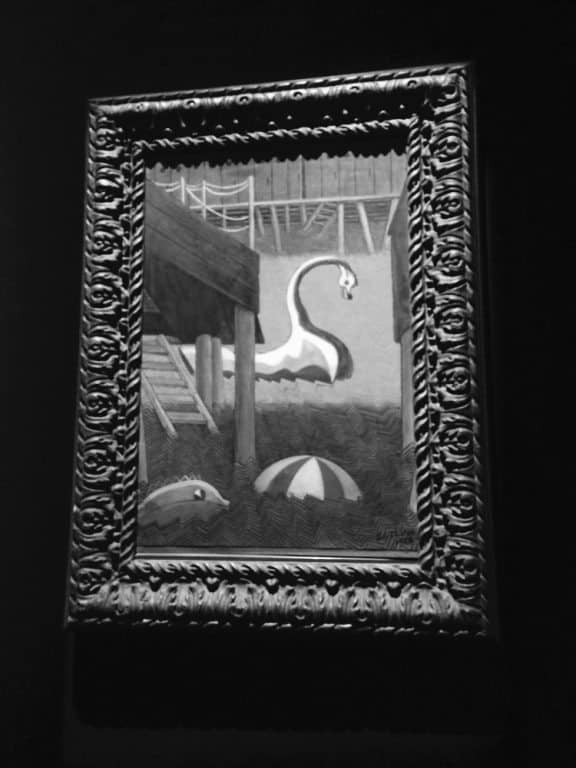 [ Jan.2015 ] In the site of Royal Villa in Monza, a town in the north Italy, they had an exhibition of De Chirico.
He is one of my favourite painters.
He was born in Greece in the late 19th century and flourished in Italy and France.
In this exhibition, although the numbers were limited, there were series of paintings of Minerva, archaeologist and beach.
There were a few sculptures as well.
What I like is the scene with cloisters he often painted as the outiside view and also the a little greenish colour of the sky.
Because taking photos was not allowed, I took the photos secretly, but got the settings wrong.
So this is black and white…
I remember I saw another De Chirico exhibition in an old castle in Puglia, southern Italy.