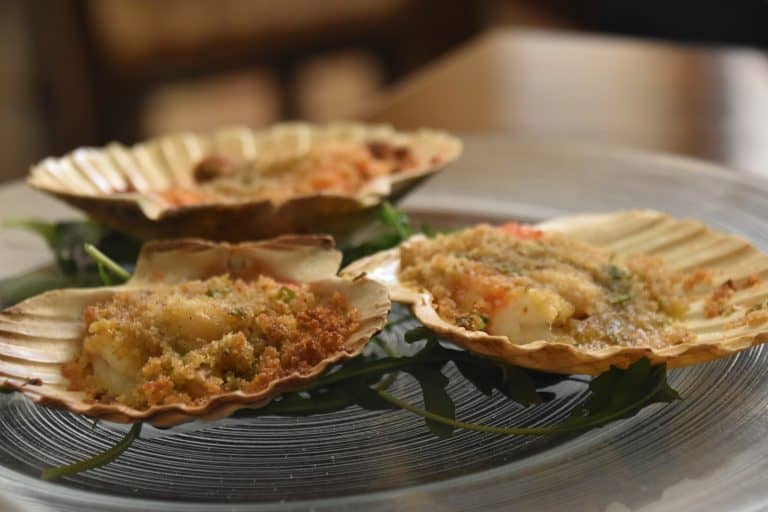 [ Aug.2020 ] It was Saturday next day in Alghero, the town in Sardinia, Italy.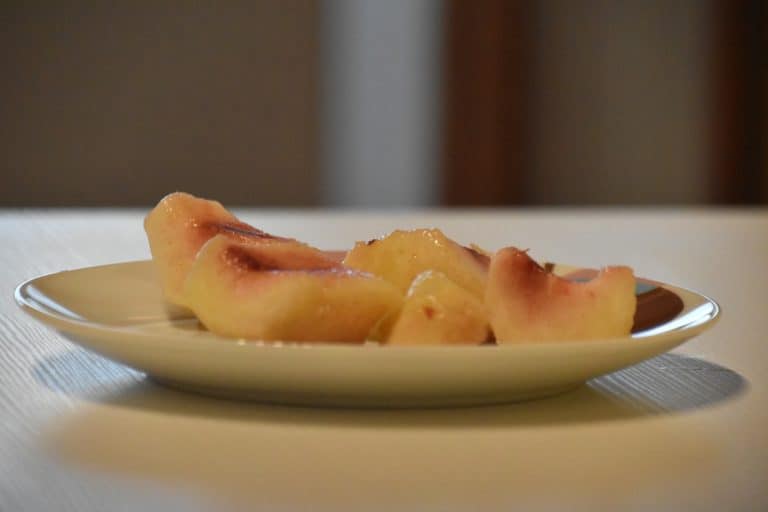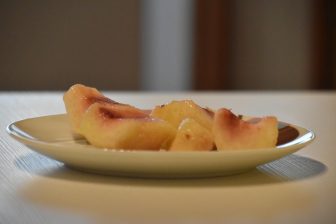 We did not work on the day.
We had some flat peaches for breakfast, did washing and went out to the old town.
We went to the port to find some information about a tour to Asinara, the nature reserved island off Sardinia.
Apparently all the tours started at Stintino, the town facing Asinara, so we decided to rethink our strategy later.
We had booked a table at a restaurant for lunch, but we still had some time, so strolled around the old town.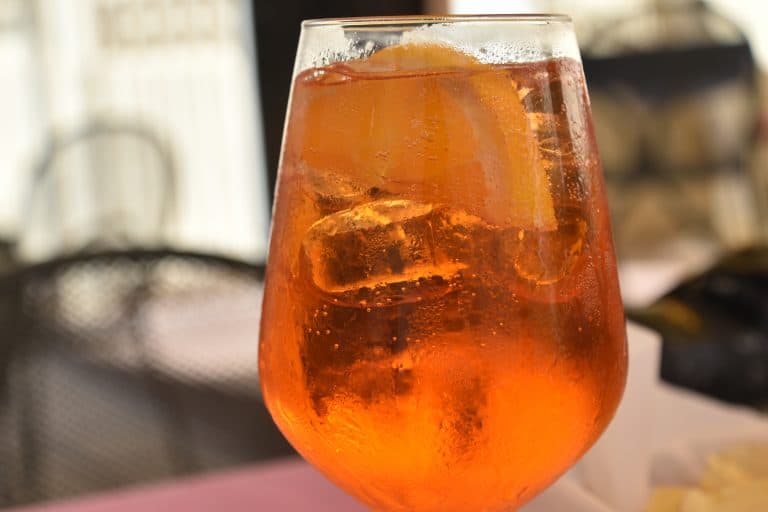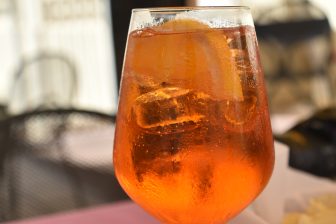 It is like a maze, but slowly I was getting the sense of directions within the old town.
My husband suggested to have a glass of Spritz as an aperitif, so we settled at an outdoor table.
We had not had Spritz for a long time.
We enjoyed the large glass with patatine (crisps).
And we discussed how to get to a church near Sassari where I wanted to visit during our stay in Alghero.
The idea of renting a car came up, so we asked about the roads to Sassari to the woman at this bar.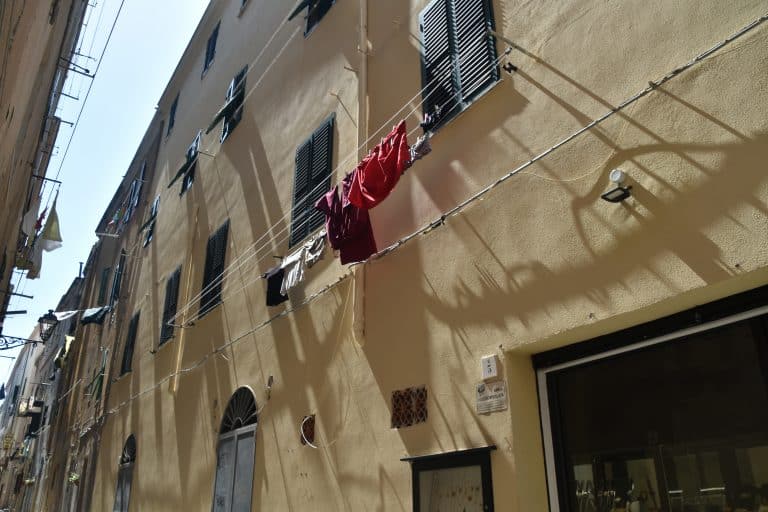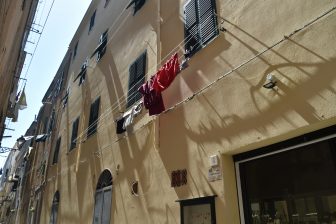 She and my husband started talking about that and then their talk developed to their own backgrounds, which was typical of Italians.
Now we knew that she was originally from Milan and even she was born at a hospital where my husband was born.
After enjoying the relaxing time there, we moved to the restaurant.
It was called Il Pesce D'Oro, located just outside of the old town, facing a park called Giardini Guiseppe Manno.
A website recommended this one as the restaurant where you could eat good local seafood with the reasonable price.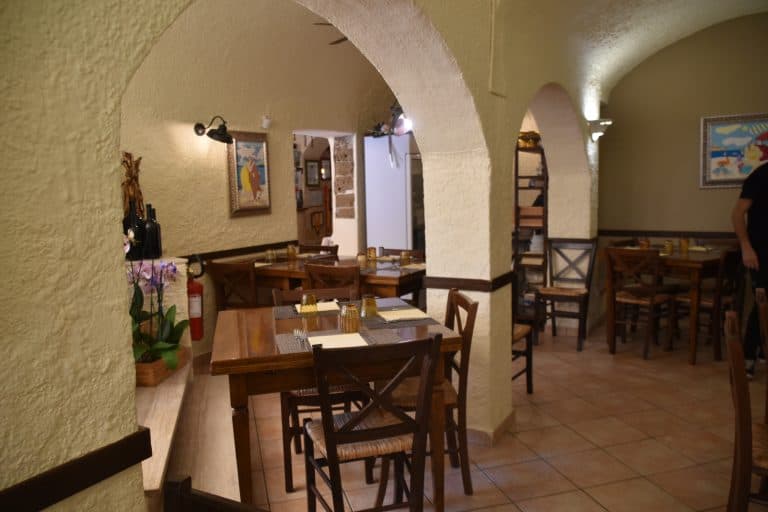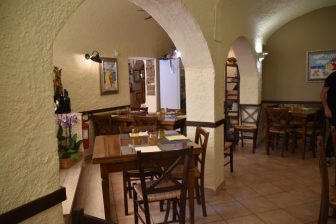 Maybe because it was lunch, the restaurant was nearly empty.
We ordered something called Ventaglio Mare (a fan of sea) and Agliata Polpo (octopus with garlic sauce) and we shared them for the starter.
The Ventaglio Mare was a dish of scallops, prawns and mussels on scallop shells, which was a good idea and tasted very nice.
The octopus was good, too.
For the main, we shared Foglie Pesce D'Oro, the special seafood pasta of this restaurant, which was for 2 people or more.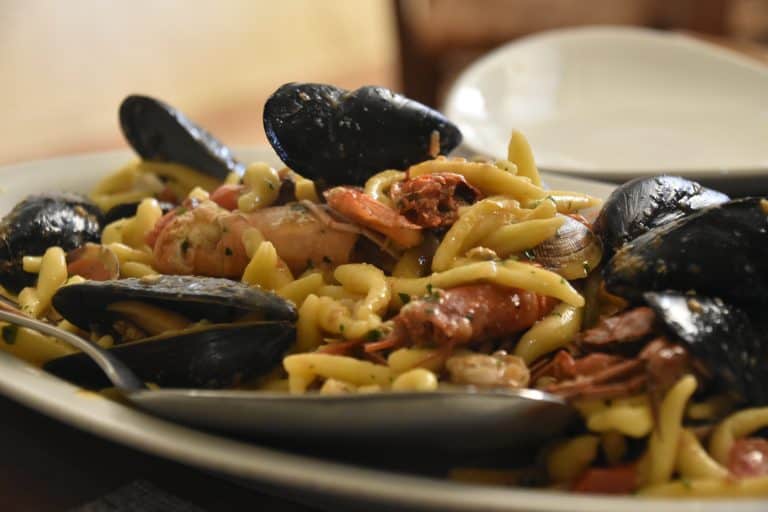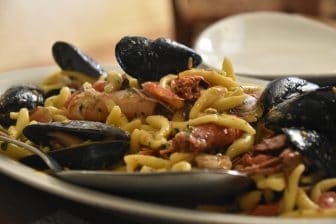 The pasta seemed handmade and it was heavy like Gnocchi.
And it was short as macaroni but without a hole.
The ingredients were mainly prawns and mussels.
There were some small crabs, too, but they were too small to eat the meat, so I think it was only for the taste of the sauce.
And this sauce was excellent!
As for the dessert, I had Creme Catalana (I cannot tell the difference between this and Creme brulee) and my husband chose Tiramisu.
the sign of the restaurant
We had a half litter carafe of the house white wine first, but added a 250 ml later, so in the end we had as much as a bottle.
This was the first proper three course meal we had in this holiday.
It was a great meal and we both were satisfied very much, then the bill was only €70, an extraordinarily low price.
We liked it here so much that we revisited here twice during our stay in Alghero.