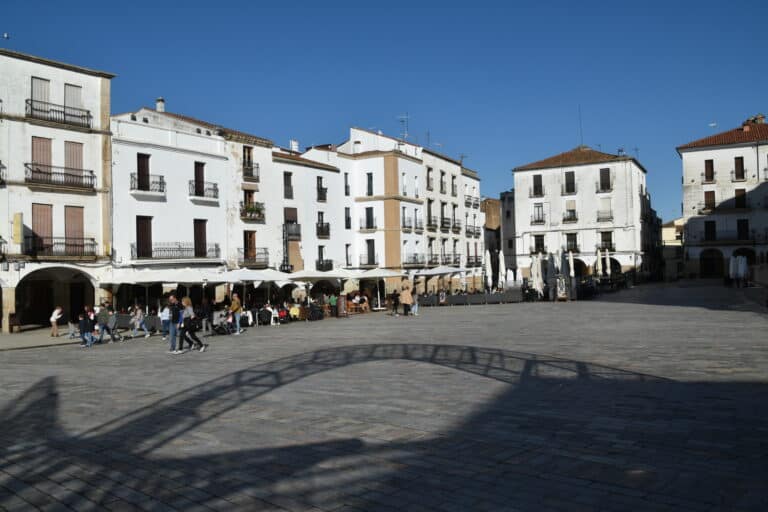 [Dec. 2022] We went to Spain again, and this time to spent the year-end and New Year holidays.
The destination is Extremadura, which is close to the border with Portugal.
We chose here, because we heard that this area is a production area of delicious Iberian pork.
I imagined black pigs swarming everywhere, but in fact, I rarely encountered such a scene during our holiday.
However, it was a trip that we enjoyed a lot where we had never been to before in Spain.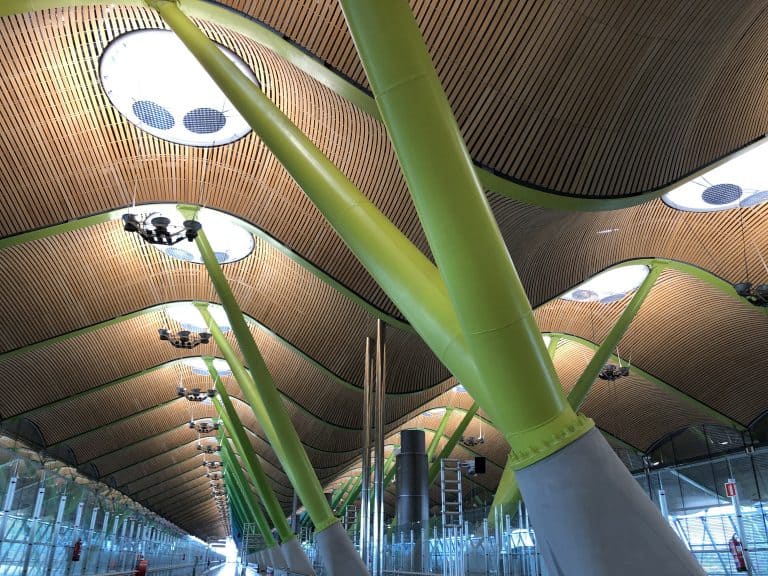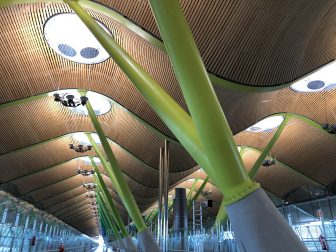 First, we flew from London to Madrid.
After arriving at the usual most beautiful airport in the world, we took the yellow bus (€5) to Atocha station.
It took about 40 minutes, and on the way I saw many beautiful Christmas decorations.
Hats off to the aesthetic sense of the Spaniards (I'm sorry I don't have any photos).
We had reserved a hotel called Mediodia near the station for that day because we would be taking a train from Atocha station early next morning.
I didn't expect it at all, but the room was spacious and had a large bathroom, which was a good find.
I was talking with my husband about using this place again when travelling by train in Spain from now on.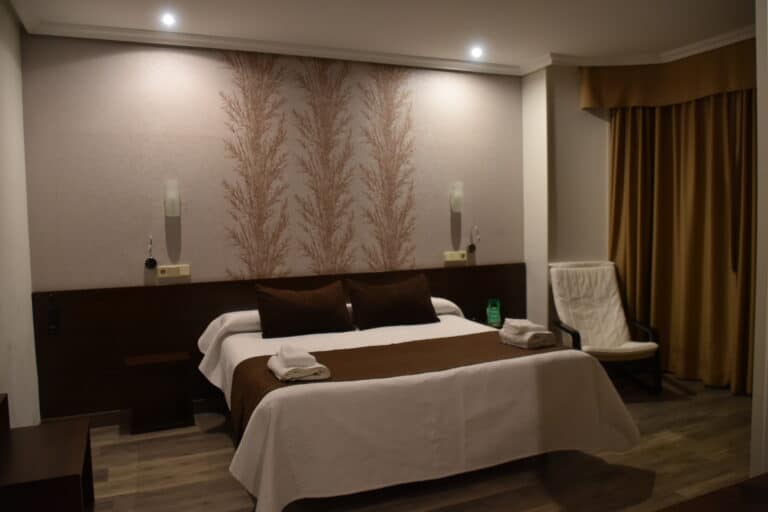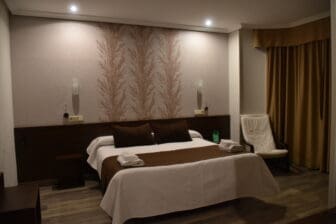 Now, the next morning.
Atocha Station seemed to have many entrances to the platforms, and the structure is complicated, and the timetable was also difficult to understand.
Furthermore, the person in charge said that the platform number will be announced only 10 minutes before departure.
I thought, "Huh? I wonder if the baggage inspection is gone," and they actually have stopped doing the security checks which they had had since the terrorist attack.
We safely boarded the train departing at 8:51.
This train was booked in advance.
We were able to make a train reservation a month in advance (in other words, you can't make a reservation until a month in advance).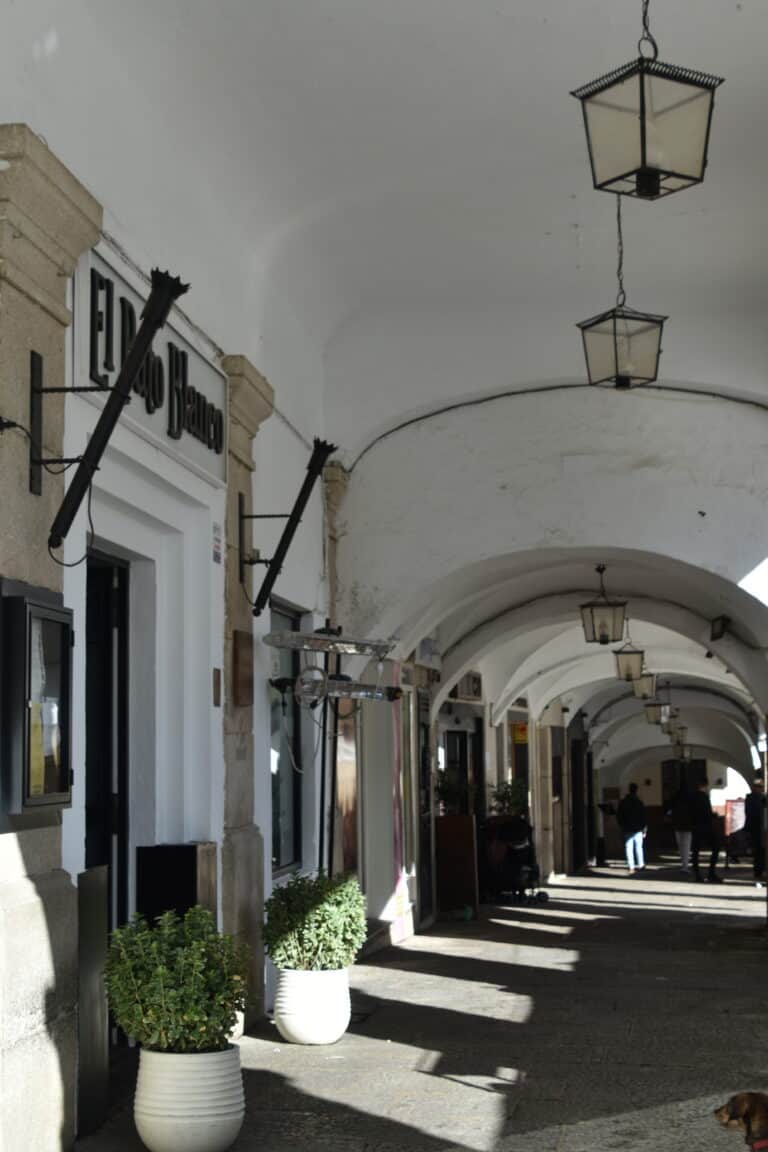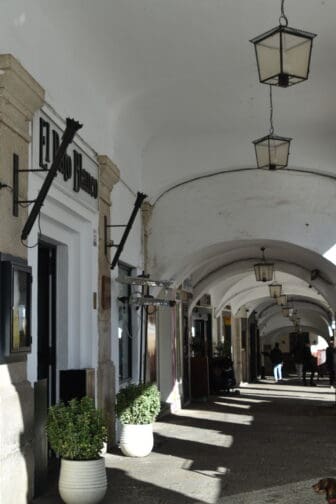 It took about 3 hours to reach our destination, Caceres.
I wanted to sleep because I could not sleep well the night before, but it was too cold in the train for me to sleep.
In the car, Japanese anime was playing on the overhead screen.
No sound, with Spanish subtitles.
A large crowd got off at the Caceres station.
We took a taxi to the centre of town, Plaza Mayor.
The ugly apartments continued for a while, but eventually we entered the cobbled old town.
Perhaps because we travelled through Andalusia the previous year, I felt familiar with this scenery.
The taxi turned and turned a narrow roads and finally came out to the square.
Spain is blessed with dazzling light.