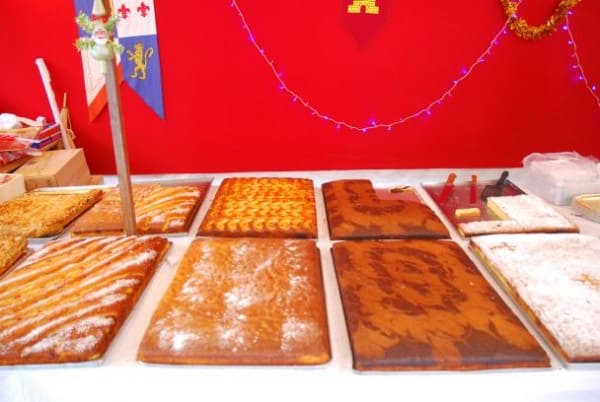 [December, 2010] On the way from Granada to Ubeda by bus in Spain, we stopped at a place called Jaen for 20 minutes.
We went out to the town and found a small market.
Here we found the booth of the cakes just in time that I was a little peckish.
It was hard to choose but in the end I chose the one with almond, which tasted good but very rich and heavy.
One piece was 3 Euro I remember.