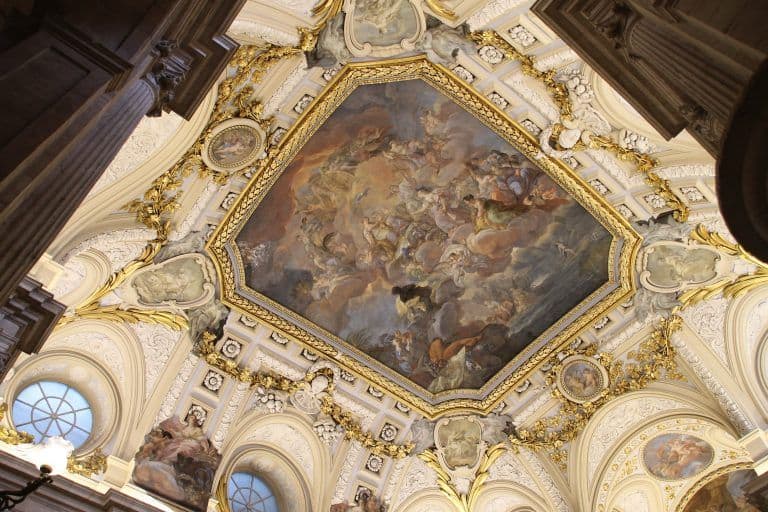 [ Jan.2018 ] When we were walking towards the Royal Palace of Madrid in Spain, we came across the Almudena Cathedral, so we decided to visit there first.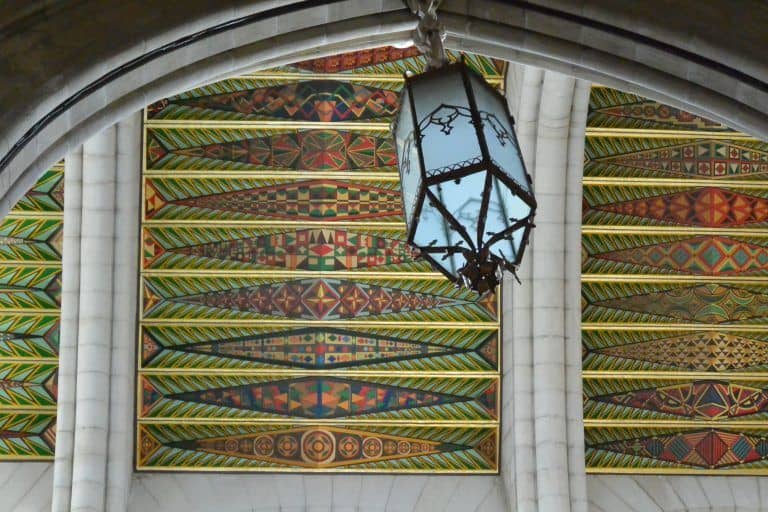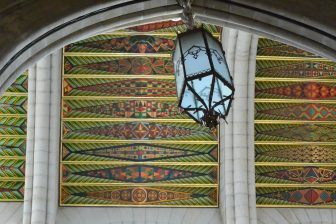 The building is magnificent, but inside was rather modern unexpectedly.
Especially the the pattern of the ceiling reminded me of some African fabric.
According to the leaflet I got there, Almudena is an image of the Virgin which was found by King Alfonso IV in 1085 inside the city wall of Madrid.
And this king named the image "Almudena" after the Arabic word meaning city wall.
Almudia became the Patroness of Madrid.
The cathedral itself was started being built very late in 1883 and on top of that, the building work went very slowly.
In the end, in the mid 20th century, two architects suggested to build it with the harmonious design with the Royal Palace in front and that led to the completion.
John Paul the second, then Pope, come here and consecrated the cathedral on the 15th of June, 1993.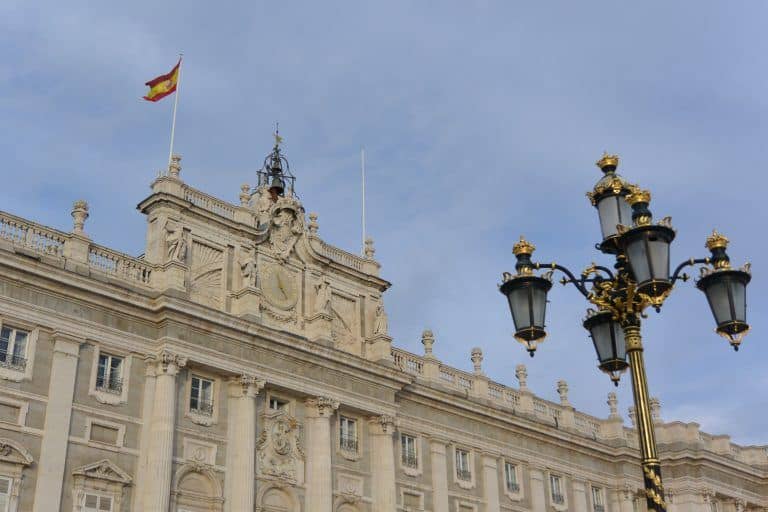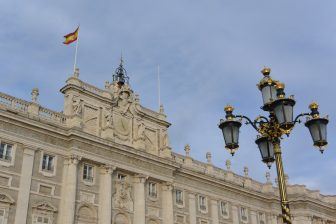 That is why everything is new here.
Between the cathedral and the palace, there is a magnificent fence and a big square called Plaza de la Armeria.
We came up to the front of this fence fairly recently (well, it was as long as 4 years ago), but it was 35 years ago when I went into the palace last time.
To our surprise, the entrance to the palace was free.
We did not know why, but later I found that it is always free between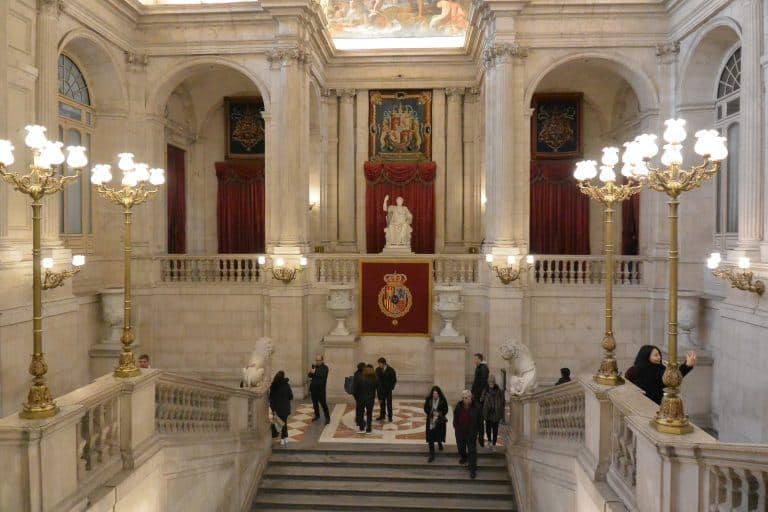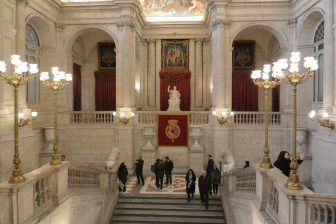 4 pm and 6 pm from Monday to Thursday from October to March.
And during the summer months, between 6 pm and 8 pm it is free.
We just felt lucky and visited the gorgeous rooms one after another.
Apparently the total floor area of this palace is the largest in Europe.
Carlos the third in the 18th century was the first king to live here and the last one was Alfonso the 13th in the mid 20th century.
The most recent palace we saw was the Catherine Palace in the suburbs of Saint Petersburg and compared with that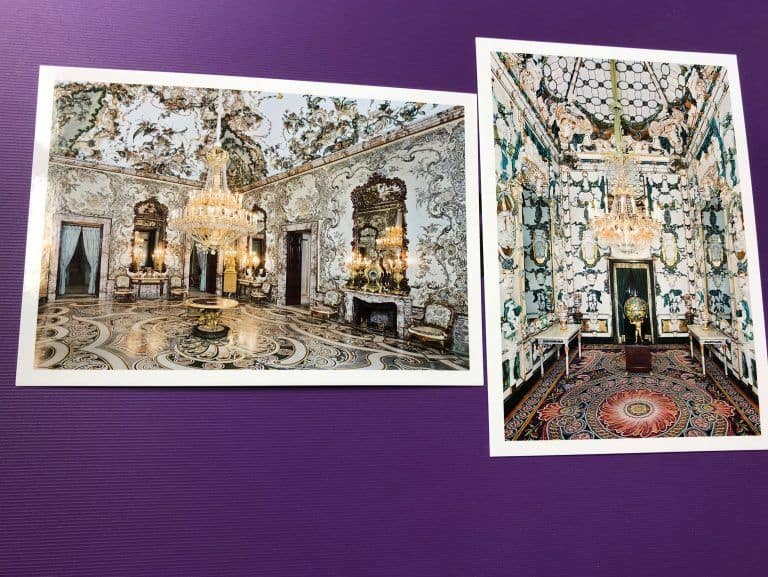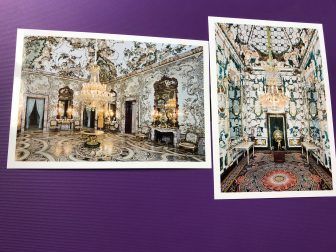 one, this palace was excessively decorative and gorgeous.
Each room was different with different motif, so we did not get tired.
We could take photos as far as the entrance hall, but not in the rooms, so I bought the postcards of two rooms which I was impressed most.
The horizontal photo is 'Gasparini Room' with the interesting plant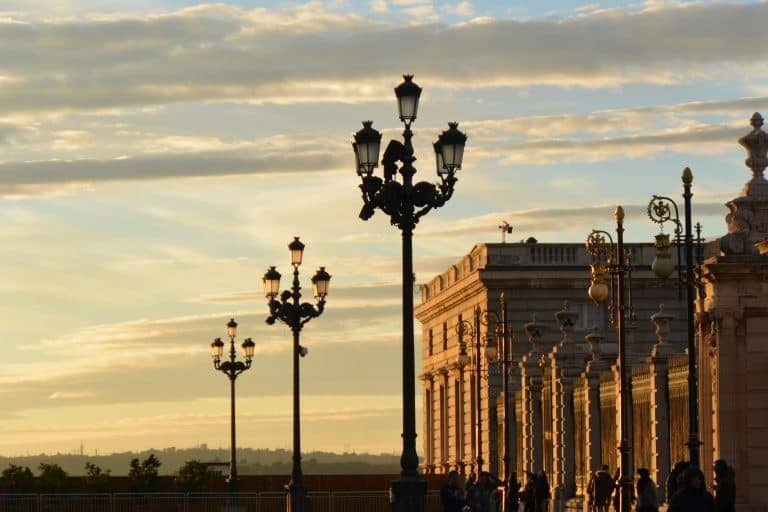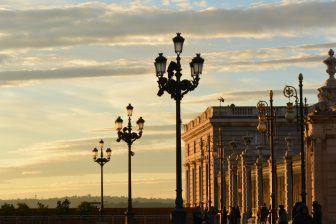 motif and the vertical one is made up with porcelains.
It was worth visiting here and I was quite satisfied.
When we went out, we found that everything was shining, lit up by the warm light of the late afternoon.