[June 2021] On our third Saturday in Edinburgh, Scotland, we went to Culross, a small town in the Fife region.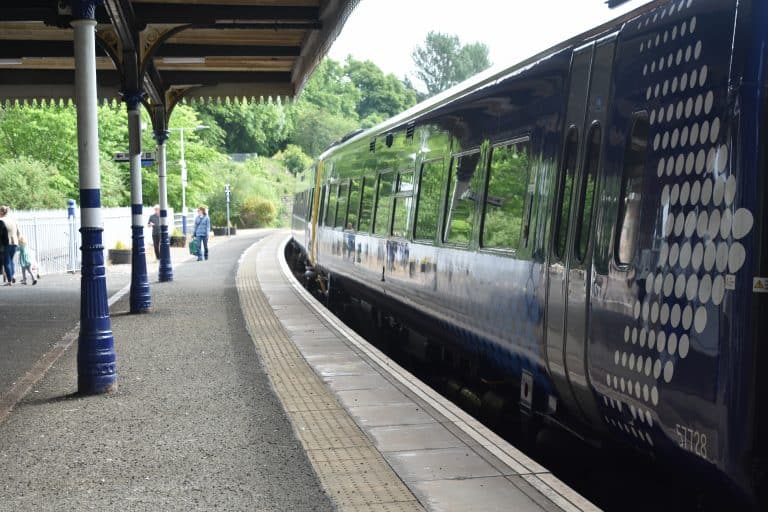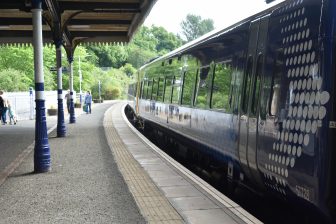 The weather forecast was bad, so I checked the train connections on Sunday, but it was almost impossible, so we decided to go on Saturday.
Not only in Scotland, but in the UK, the number of trains drops sharply on Sundays, making it difficult to move.
We bought a return ticket to Dunfermline (£ 6.90 per person) at Waverley Station in Edinburgh, and boarded nearly empty train to Glenrothes.
We crossed the Firth of Forth and entered the Fife region again as we did a weekend before.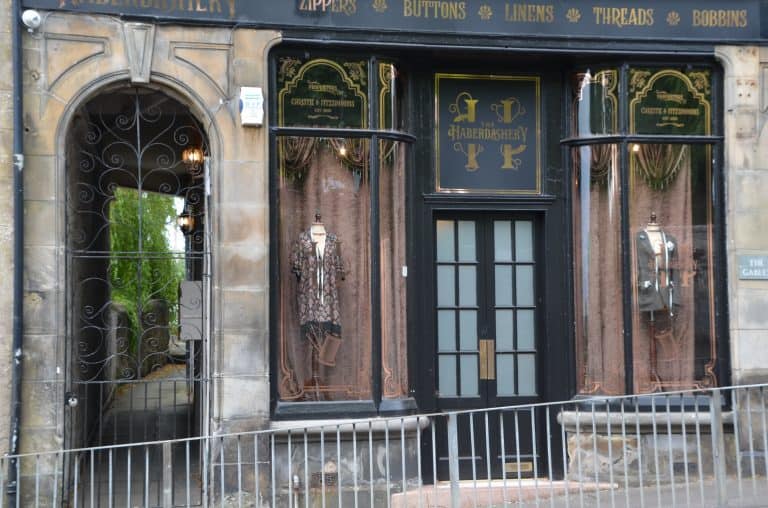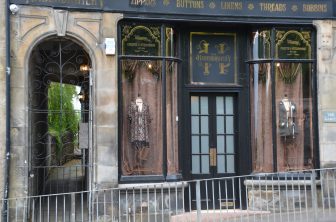 Dunfermline Town was the 7th station and it took about 30 minutes.
From there, we walked to the Dunfermline bus station, relying on our mobile map.
It was a town with many slopes, no less than Edinburgh, and we just had to climbed up.
At the bus station, the timetable was easy to understand, so we were able to get on one bus earlier than planned.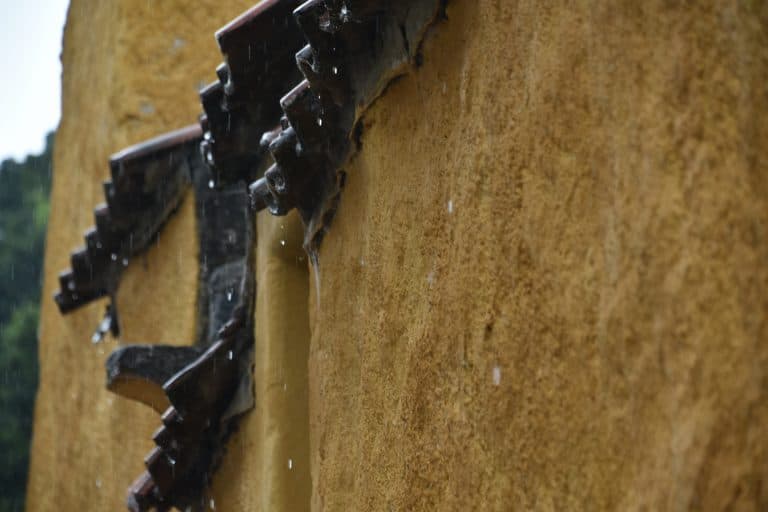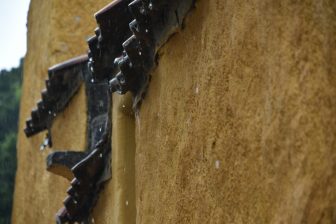 It took about 40 minutes from here to Culross, and the fare was £ 3.50 per person one way.
90% of the passengers on the bus were elderly.
On the way, we passed through a new residential area on a hill that seemed to be the most boring, and finally arrived in Culross.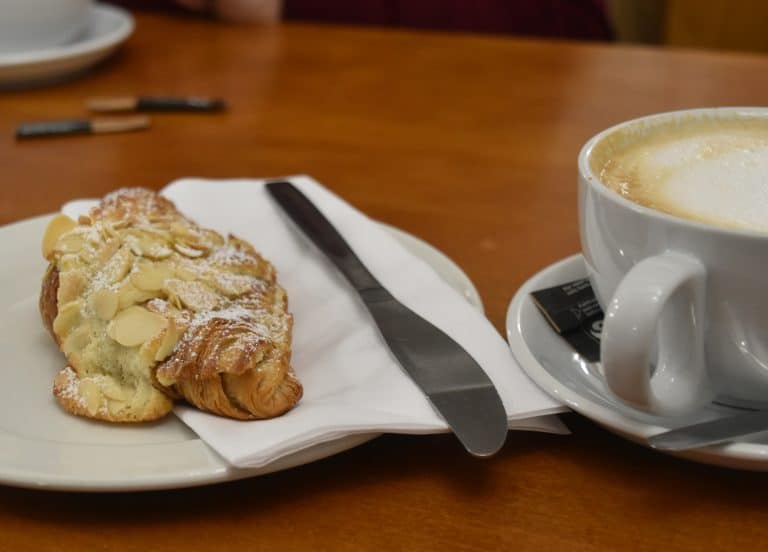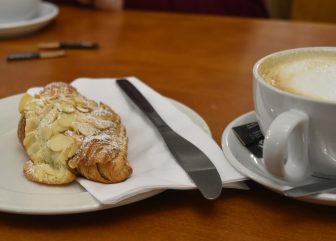 The weather that managed to keep up to this point, but it started to rain while the bus was running, and when we got off, it was pouring.
I was daunted for a moment, but a wonderful town was in front of us, where I wanted to take a lot of pictures even with an umbrella open, and I was excited even though it was raining.
We were getting wet, so for the time being, we went to the cafe attached to Culross Palace.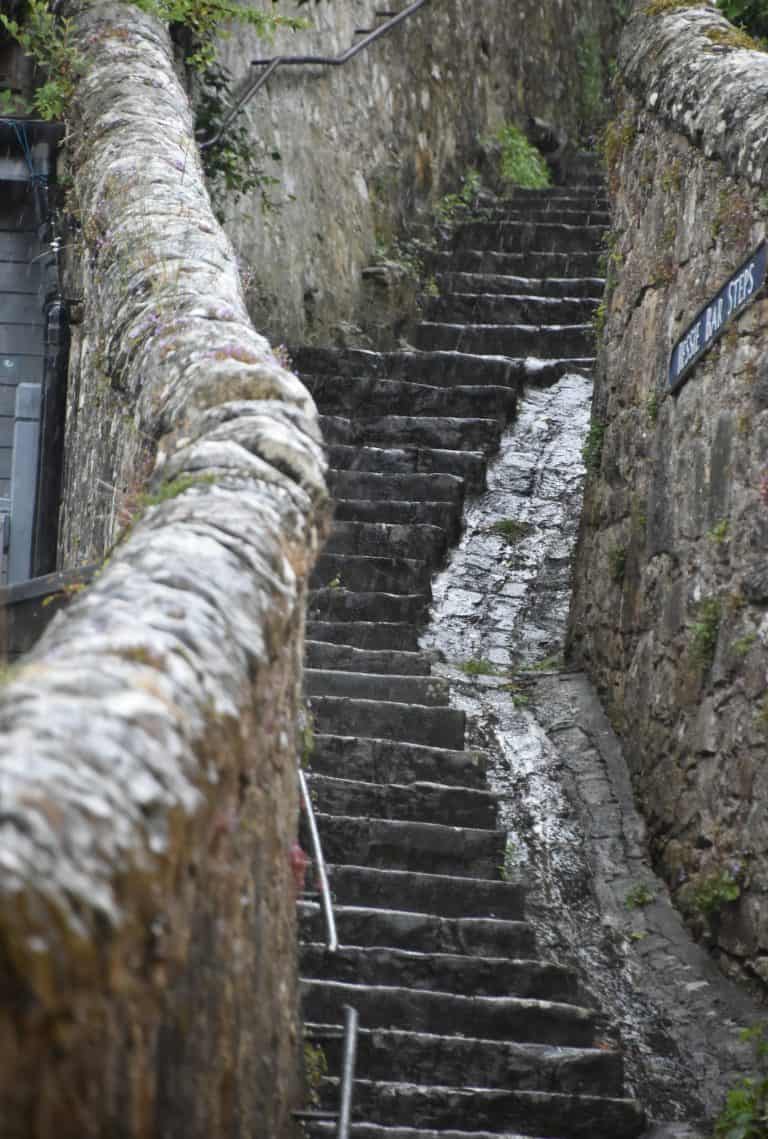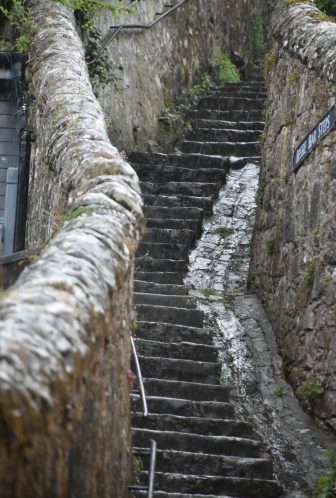 It was early, but I ate almond croissants for lunch.
I didn't expect it at all, but this was delicious.
It was so moist and tasty that it couldn't be compared to the ones in chain stores.
Fortunately, the rain stopped while we were in the cafe, and after that we could walk around without an umbrella.
First of all, we went to the ticket office of the palace.
As everywhere in this Covid crisis, the number of visitors was limited here, and the woman in charge told us that only the time slot of 4 pm was available.
That was too late for us, so I was disappointed.
Here my husband left his phone number, saying, "Please let us know if there is a cancelation by 2:00 pm."
This worked later.
I noticed that there was a long and narrow staircase right next to the cafe we just entered, so we went up this.
It was a staircase named Bessie Bar Steps.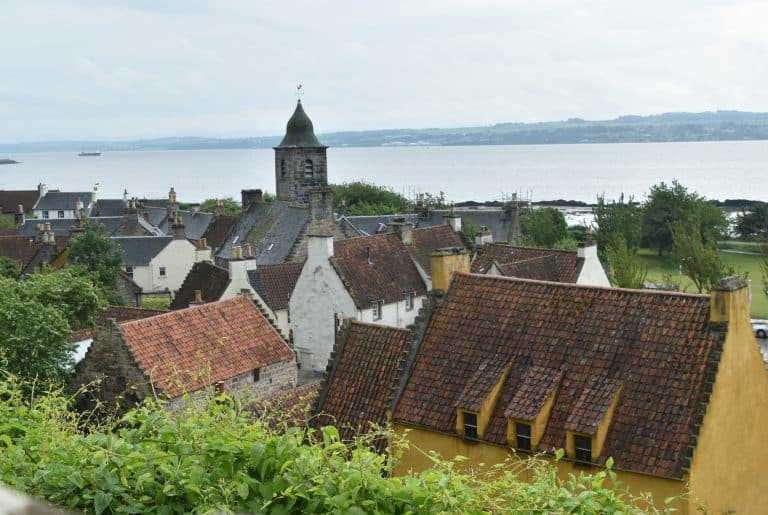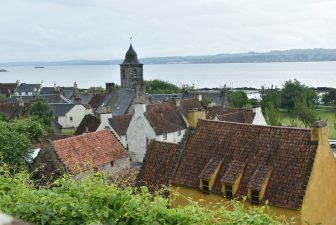 Then, at the end of the climb, I came across the scenery I was looking for.
The reason why I wanted to come to this small town in the first place was that my father's painting of this scenery is in our home in London.
About 30 years ago, at the request of my father, I visited here with my parents, but then I forgot even the name of this town.
When we decided to stay in Edinburgh for a month, I investigated where it was, and I came across this Culross.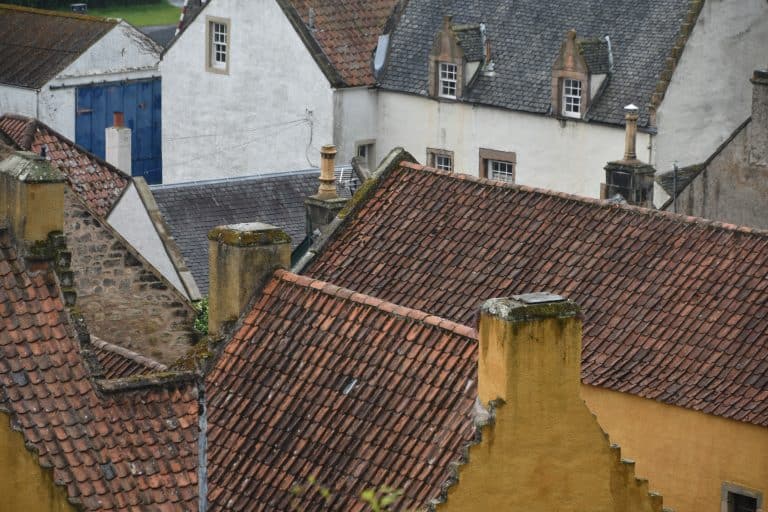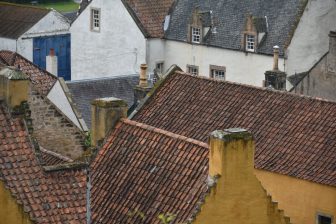 Now that Culross was filmed in the drama "Outlander", it has become famous and tourist buses come, but it is a mystery why my father knew this place 30 years ago.
Culross painted by my father was also under the overcast sky, so this scenery was exactly what it was.
I was really happy to be here.