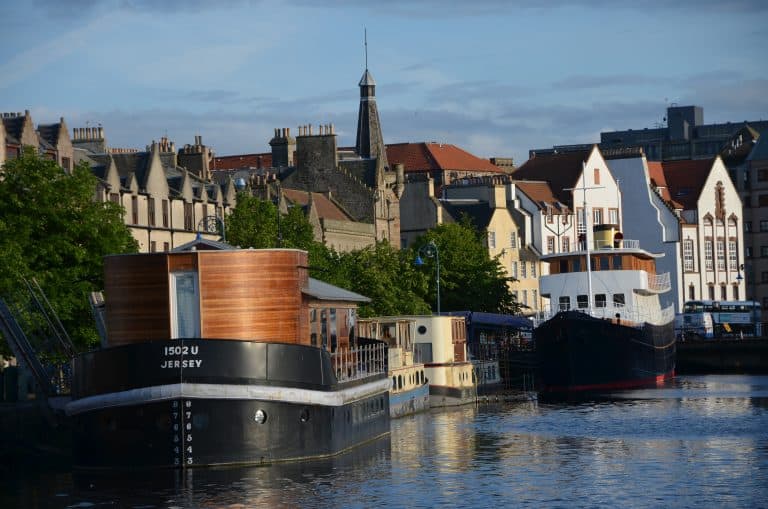 [June 2021] There is an area called Leith in the northern part of Edinburgh, Scotland, facing the sea.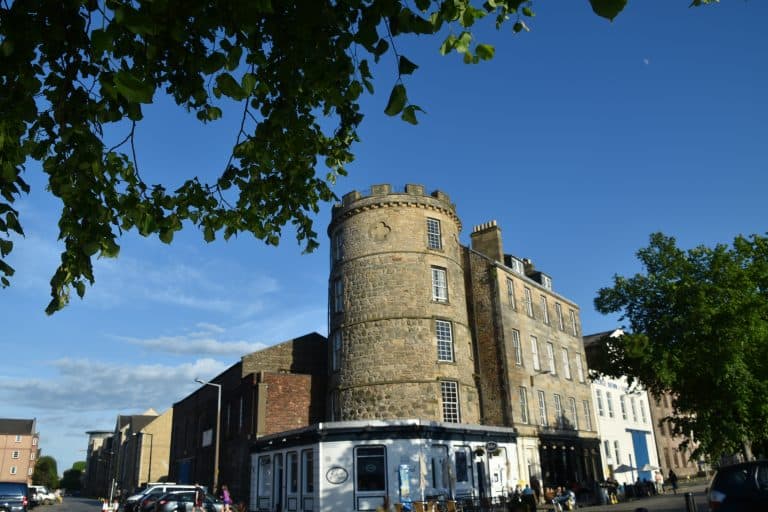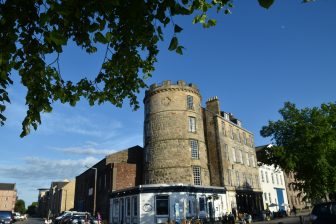 According to the guidebook, it has been the gateway to the sea in Edinburgh since the 14th century.
It seems that this area had fallen down after World War II, but after that, it was redeveloped into a fashionable area with restaurants and cafes, so we decided to go out there in the evening.
We made a reservation in advance for a seafood restaurant that my husband's friend introduced saying "If you go to Leith, do not miss it".
It's a restaurant called Fishers, which seems to be quite famous and it is listed in the guidebook.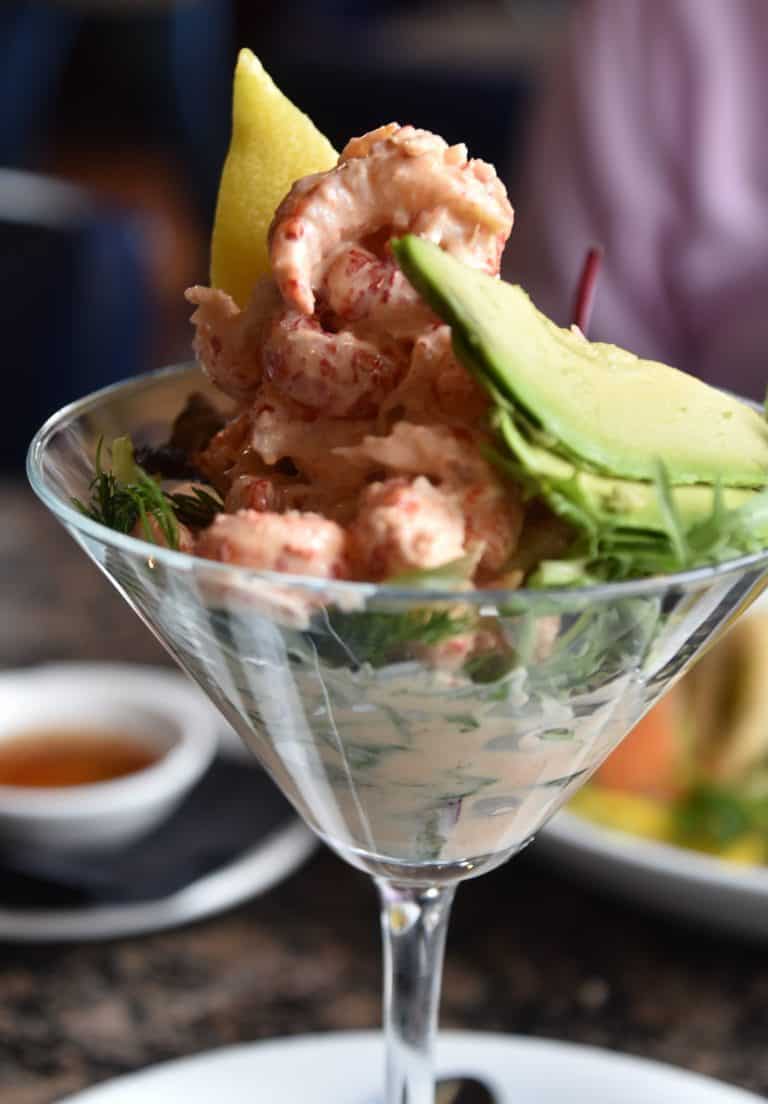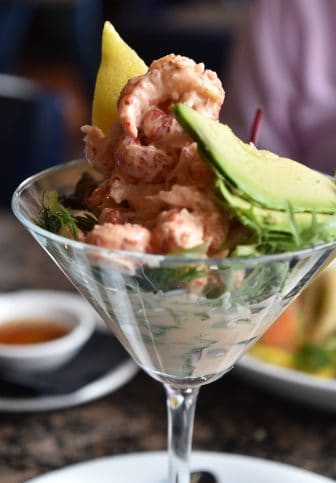 This restaurant is located on the ground floor of a 17th century signal tower building.
Leith was easily accessible by bus from our Airbnb.
The most fashionable district is The Shore, which has cobblestones along the Water of Leith.
It was a smaller and quieter area than I expected.
The restaurant is also in this district.
Our dining room was a simple room with about 10 tables.
My starter was a Crayfish Cocktail.
It looked like an ordinary prone cocktail but crayfish was used instead of prawn, and it had a high-class feel and tasted good.
My husband's starter was Crispy Squid.
I think this was probably a Thai seasoning.
There was a scene where my husband swallowed a chili pepper and his eyes rolled in agony, but he said it was delicious.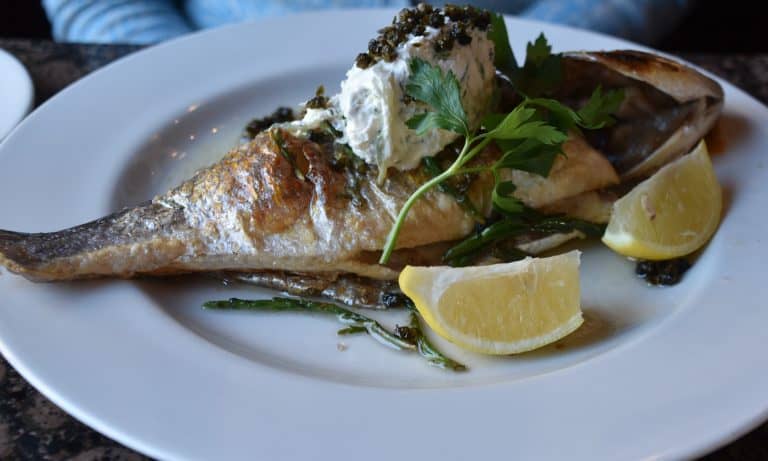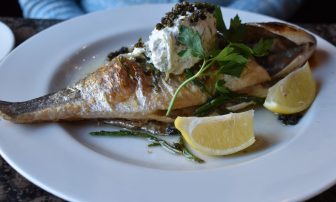 My main is a whole sea bream.
It was quite big and thick.
On top was the Greek food Tzatziki.
It was a fairly mild version.
It seems that Scottish (British?) Seafood restaurants usually serve fusion cuisine with some ethnic elements.
So did the rural restaurant on the outskirts of Stonehaven.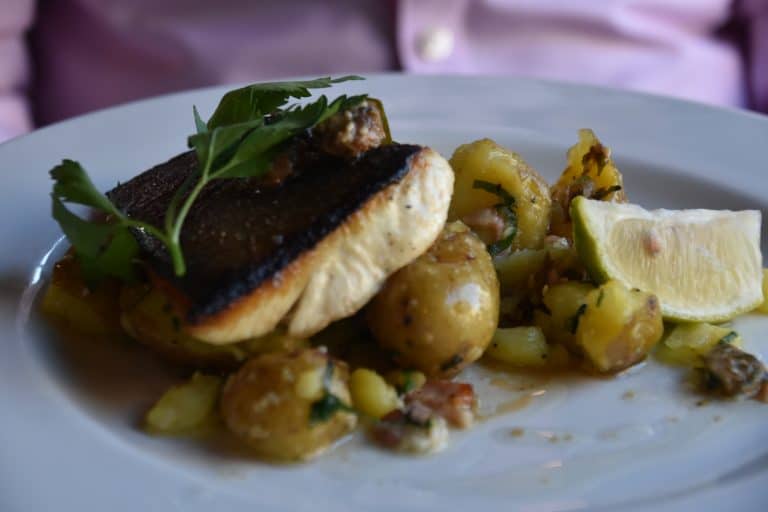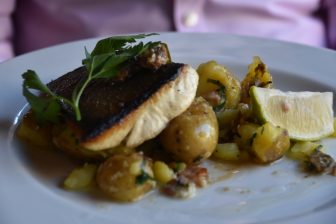 I wonder that is because the only traditional seafood dish in the UK is fish and chips.
My husband chose halibut as the main, but he was disappointed because the amount was small for the high price.
But the sauce was so delicious that he wanted to learn how to make it.
My dessert was Pavlova, which came in a shape like a burger.
The meringue was a little too hard for my liking.
My husband chose a Scottish cheese platter.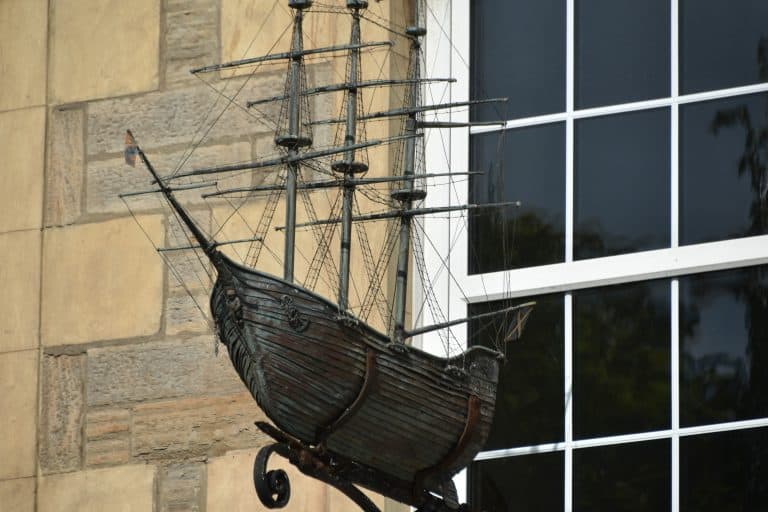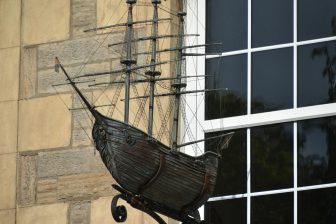 It was £ 107.25  including a bottle of wine, which was a sort of price we expected.
After the meal, we took a short walk in the sunny Leith, which was still bright.
The weather was nice and I could take a lot of bright pictures such as a picture of a ship reflected in the water.
By the way, two days later, we revisited Leith and walked around where we did not visit first time.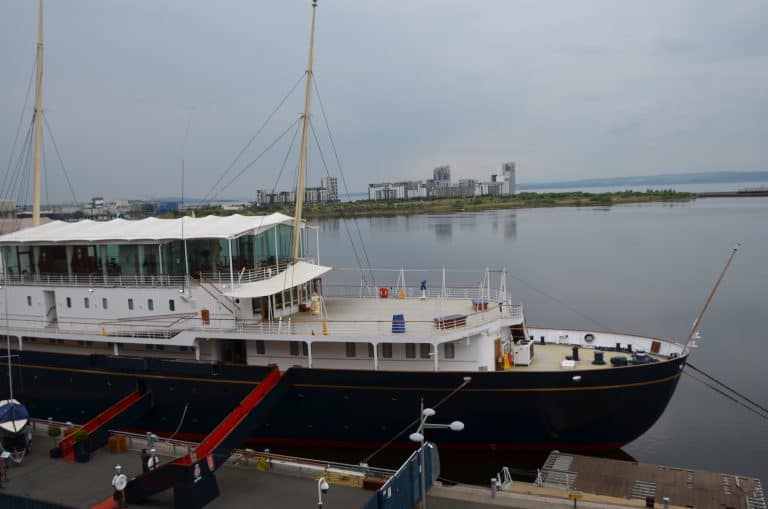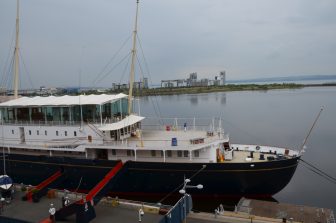 The Royal Yacht Britannia, a royal yacht from the second half of the 20th century, is open to the public and is a tourist attraction.
We looked down at it from the car park of the shopping center because it wasn't what we wanted to see paying a high admission fee (£ 17 ).
The impression of Leith was completely different from the first day, probably because it was a day when clouds drooped down.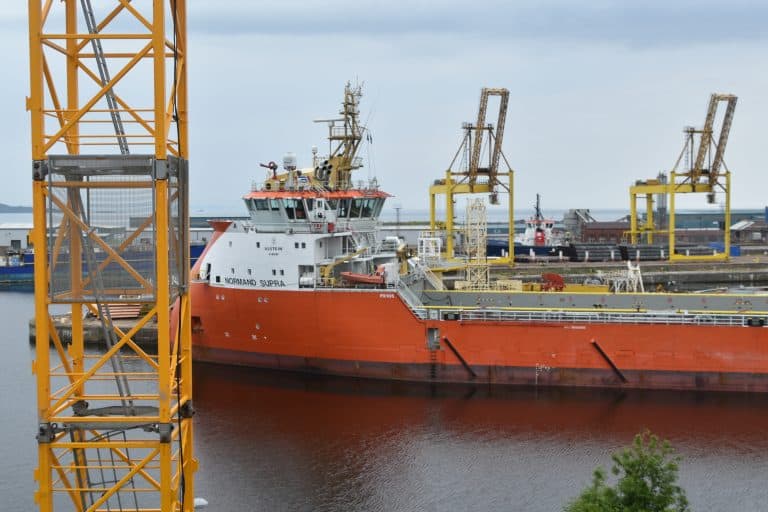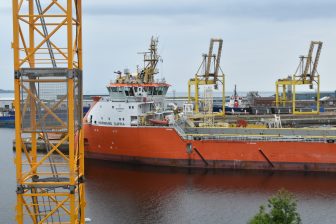 I could see the dock being used, and it was a rough atmosphere that made me feel a little nervous.
Eventually, we went back to The Shore and went to a pub restaurant called Granary to enjoy whisky and more.
When I asked the young waitress here what people would eat when drinking whisky, she said "No rules, but if anything, I must say it is cheese or chocolate."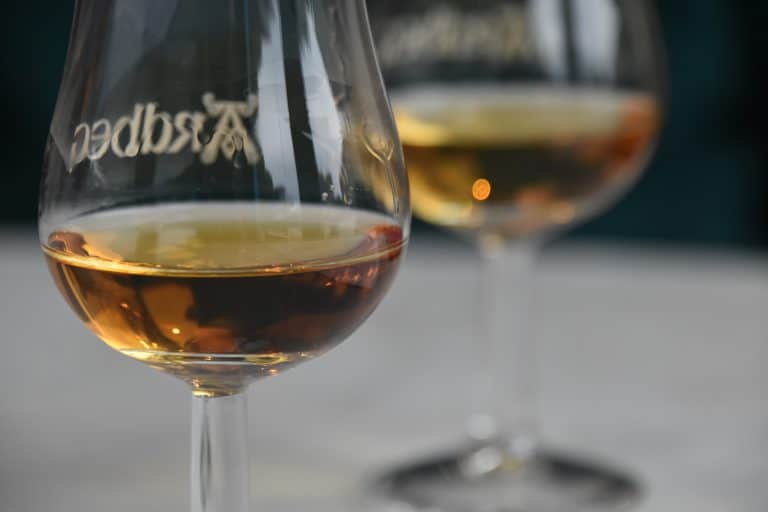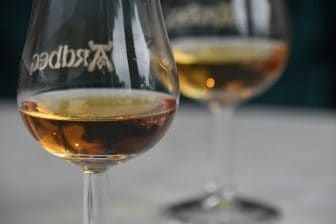 She added, "When I go to Highlands, I feel like drinking whisky."
Young people may not usually drink much whisky.
This time I tried Oban and my husband tried Highland Park.
Oban is now on my favourites list.