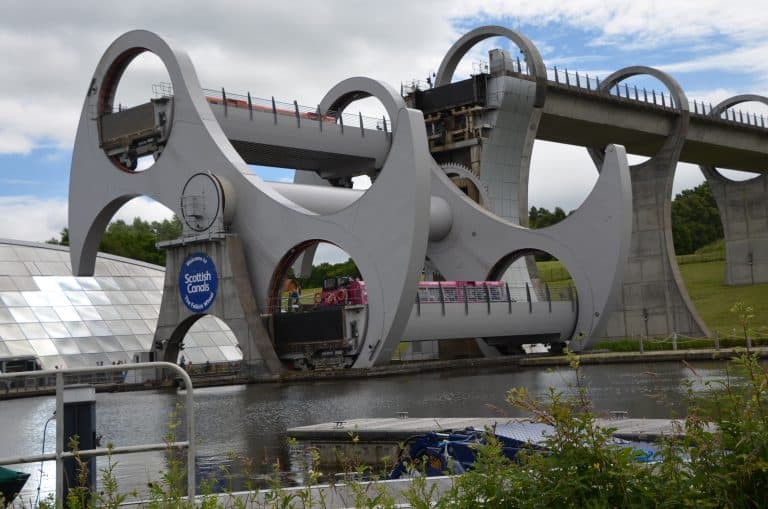 [June 2021] The last day we spent with our friends who came during our stay in Edinburgh, we went to Falkirk, about 37.5 kilometers northwest of Edinburgh.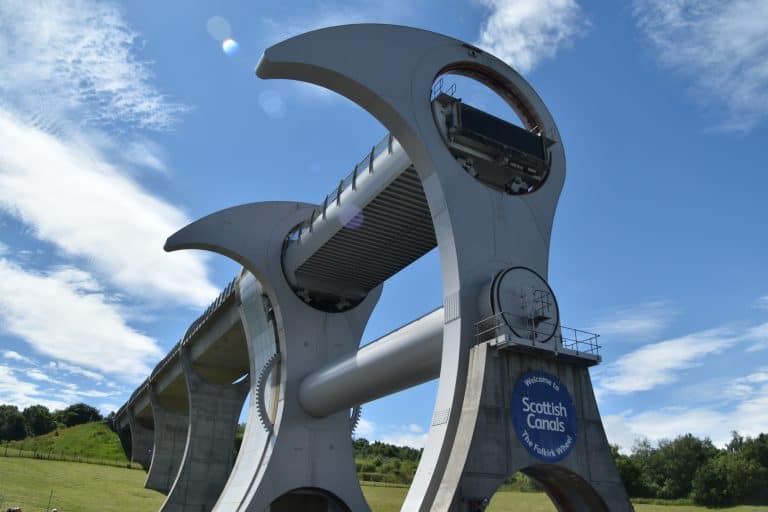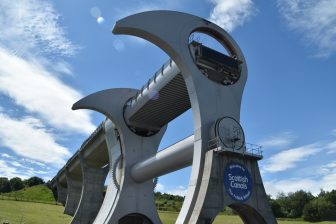 The aim was not the town itself, but the Falkirk Wheel.
It's so famous that there is one separate item in the guidebook, but even when I read it, I couldn't imagine the real image.
So, it's hard to let you understand in words here, but it's an alternative to locks for boats to navigate canals with different water levels.
A boat (and water) is placed on a kind of gondola of a large wheel and the wheel turns 180 degrees to connect two canals with large height differences.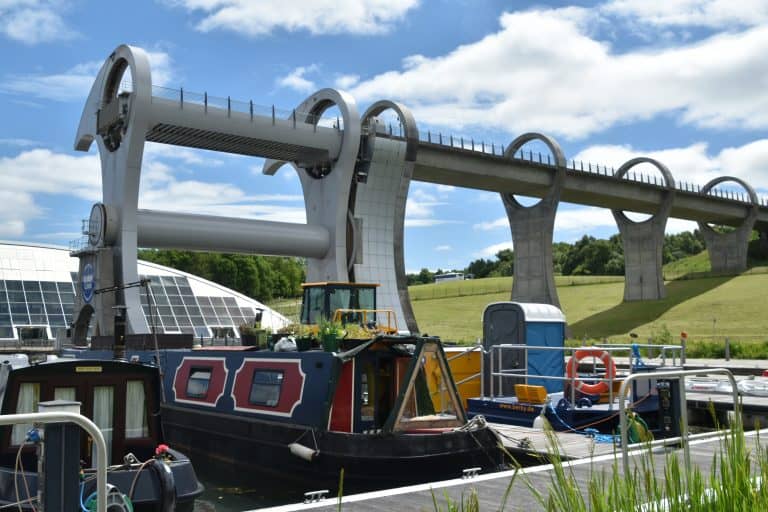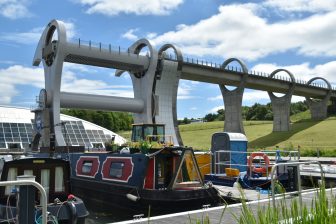 It seems that the point is that you can do it with this one, where you have to make many ordinary locks due to the large water level difference.
It was completed in 2002 and is said to be the only one in the world.
Since my friend is very interested in engineering, he and his wife came to see it right after this was done in 2002, and this was the third time for them to visit here.
They were surprised to find a little tourist facility around this Falkirk Wheel, unlike when it was just made.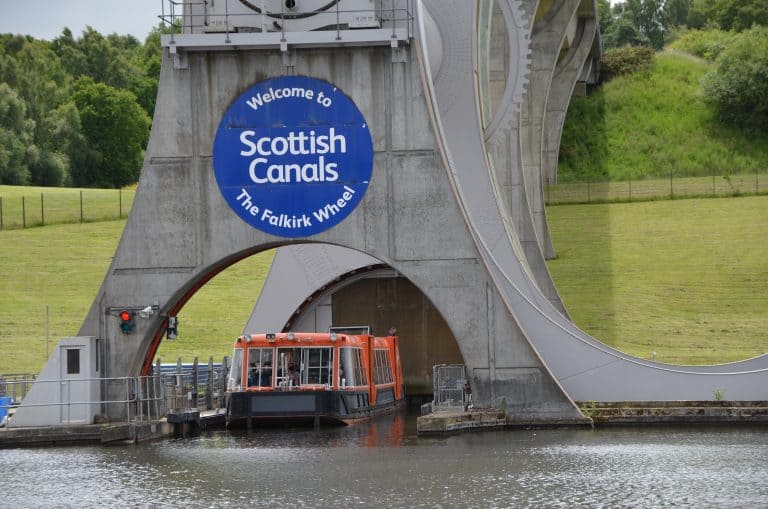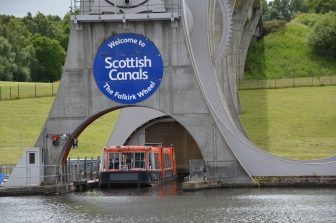 Tourists can actually get on the boat and experience the boat being lifted by the wheel.
We wanted to do that, so went to the ticket office, but we gave up because we couldn't get on at a convenient time because the number of tickets was fewer probably because of the Covid.
That was a shame.
Instead, we saw a boat with people spinning around and being lifted.
When this boat got on the gondola to be lifted, another boat that went earlier got on the second gondola to come back down.
A large amount of water was on the gondola, too and the amount is said to be close to 300 tons.
The height is 35 meters.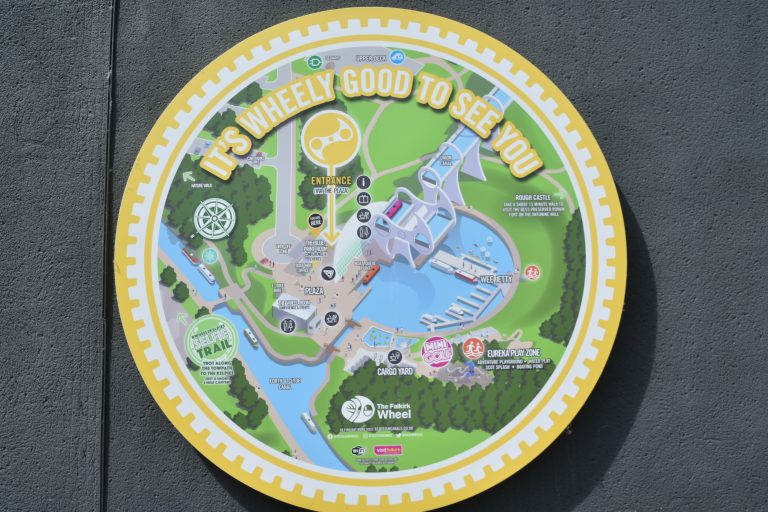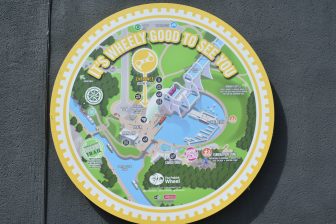 It's like going around on a Ferris wheel while on a boat.
After turning 180 degrees, the gondola gate opens and the boat moves forward.
I didn't time it, but it took quite a long time to make this half turn.
Basically the wheel is for ordinary boats navigating the canal, but while we were there, only these tourist boats were using the wheel.
After seeing that, we went to the town of Falkirk.
We had a light lunch of sandwiches and soup at the Finnegans cafe, which my friend had checked on the internet.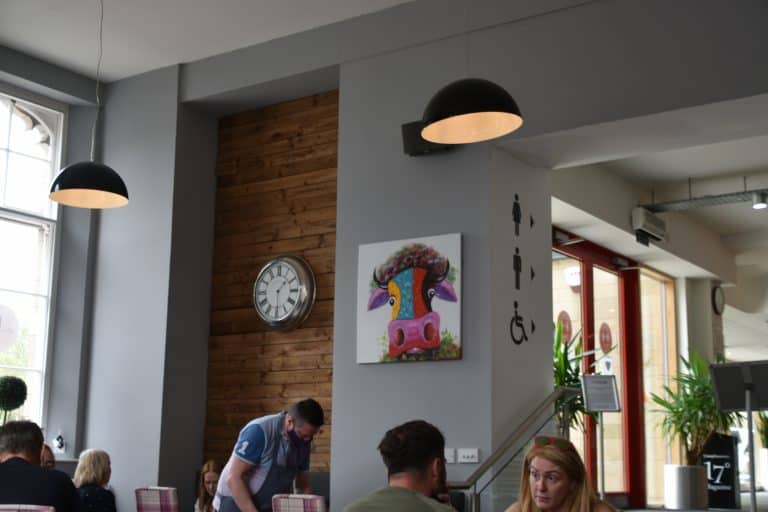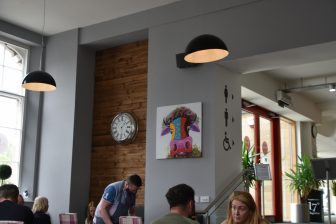 Foods were not that special, but it seemed to be a popular restaurant.
The middle aged brothers working there were nice and friendly.
However, unfortunately, the weather that had been so far kept well collapsed at that moment, and it was pouring down.
After that, the rain never stopped on the day.