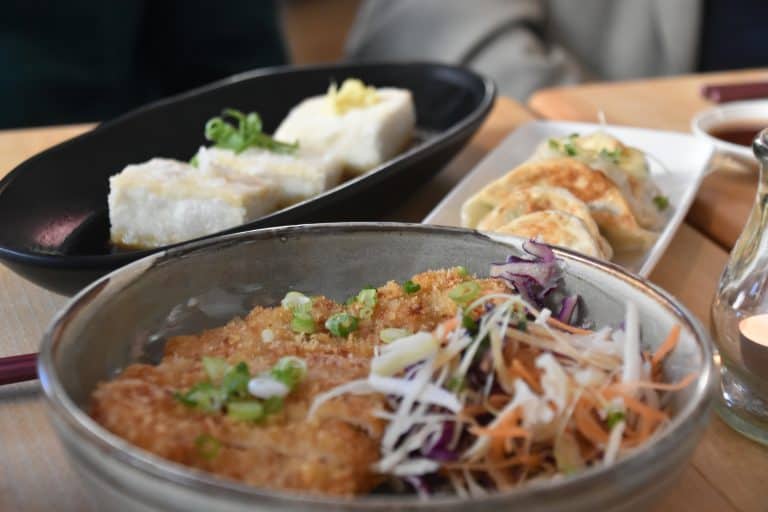 [June 2021] During our one-month stay in Edinburgh, a couple of friends who live in London came to visit us.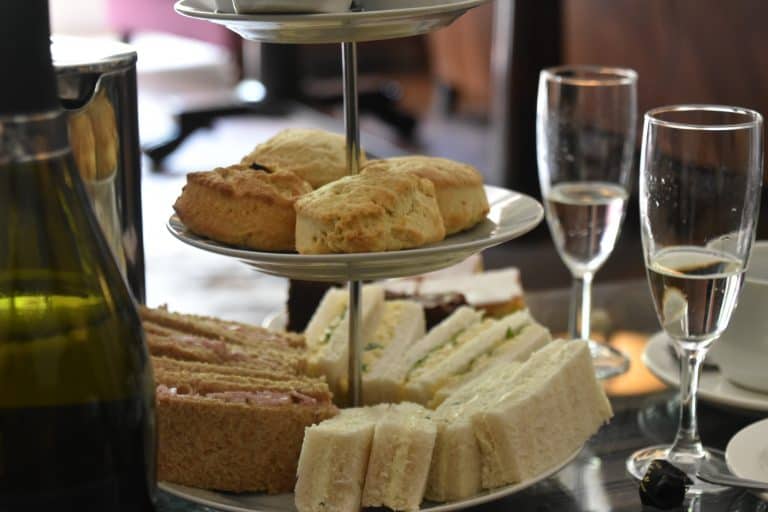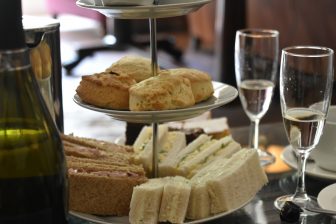 It's been at least a year and a half since we've met, because the last time was before the Covid crisis.
First of all, we had afternoon tea at their hotel.
The hotel was called Brooks Hotel, and although it wasn't big, it looked nice.
They had a 4 poster bed in their room apparently.
Afternoon tea was a regular one with sandwich, scone and sponge cake and they served a bottle of prosecco.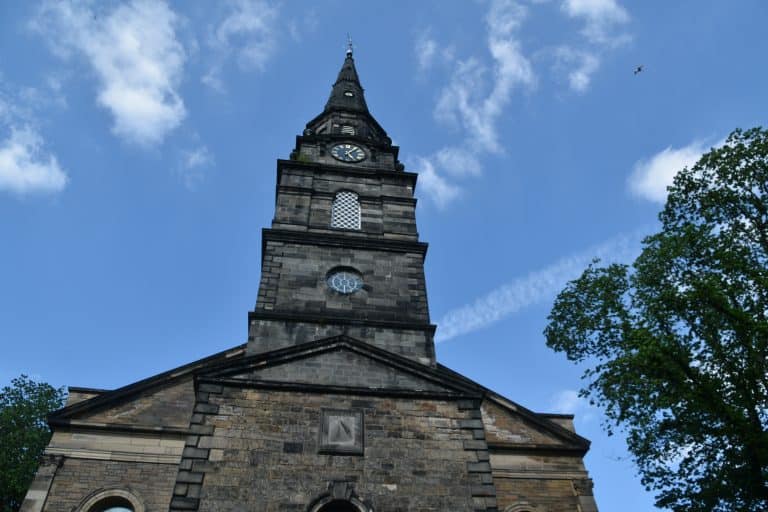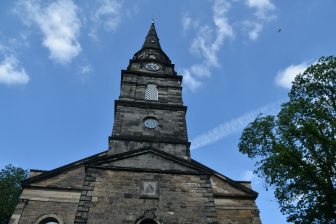 It's been a long time, so we had the lively conversation and time passed in no time.
After that, we took a walk to West Princess Street Gardens together.
At the entrance of the garden there is the Parish Church of St. Cuthbert.
We couldn't go inside because it was closed at that time, but according to the sign outside, it was a church founded by St. Cuthbert himself and is the oldest Christian historic site in Edinburgh.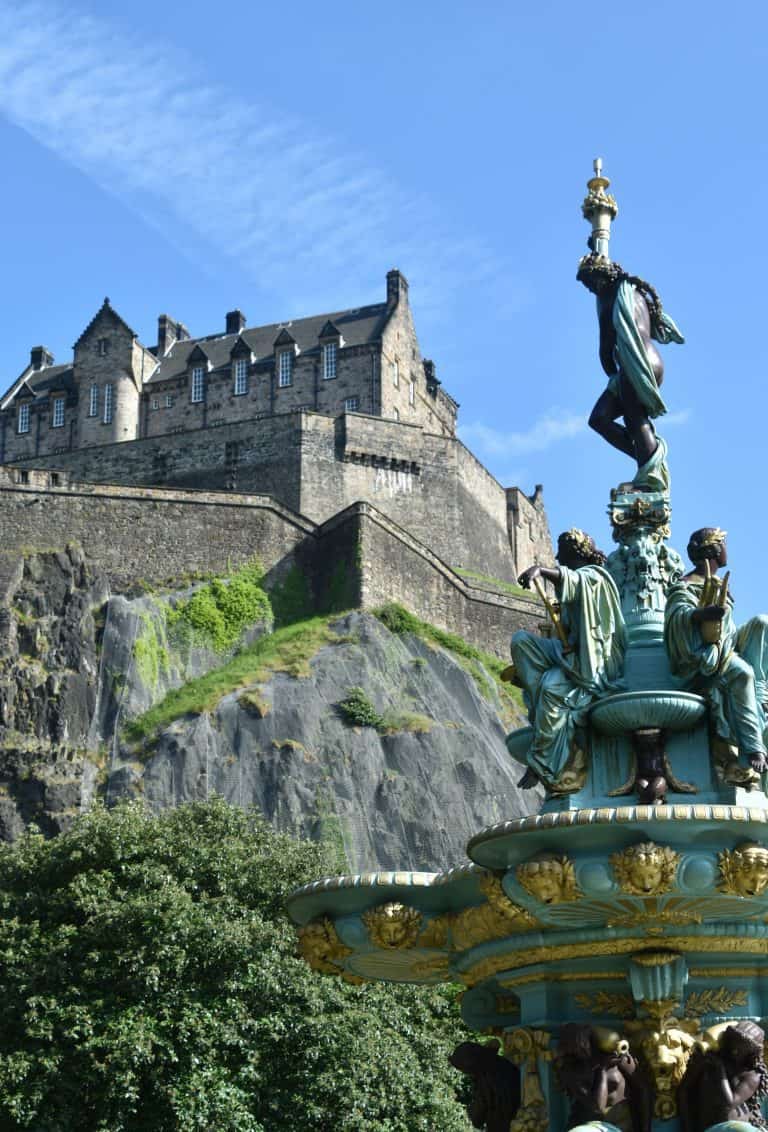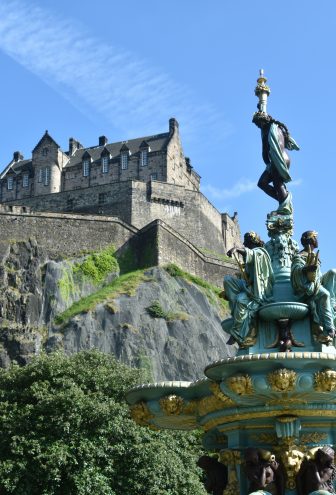 However, the existing building is from the latter half of the 19th century.
It says that there is stained glass made by Tiffany inside.
And it was written that Agatha Christie had her wedding here.
This West Princess Street Gardens has an elaborate fountain.
It is said that a firearm maker named Daniel Ross bought what was exhibited at the 1862 London World's Fair, so the name of the fountain is Ross Fountain.
It has been here since 1872, and most recently it was restored in 2018.
No wonder it was shining brightly.
The view of Edinburgh Castle seen up from here was also wonderful.
There was an ice cream parlor near this fountain.
After we got hungry because of the walk, we went to a Japanese restaurant for dinner on that day.
It was a restaurant called "Harajuku Kitchen," which was said to be "the only Japanese-owned restaurant in Edinburgh." according to the website I saw.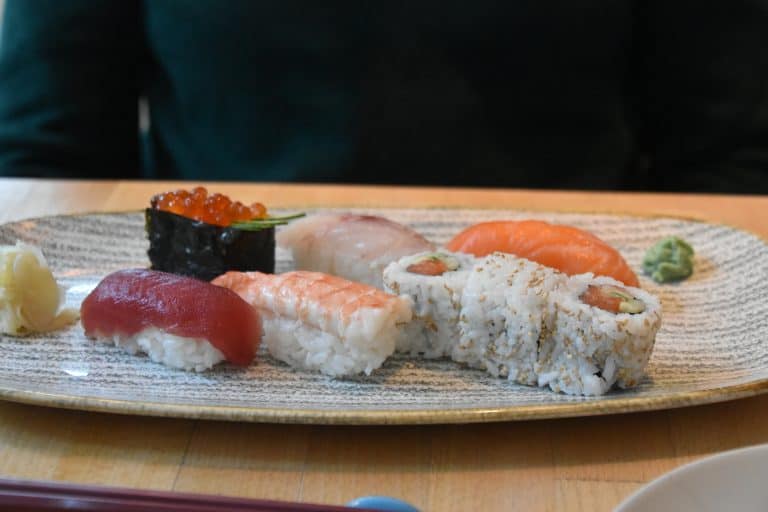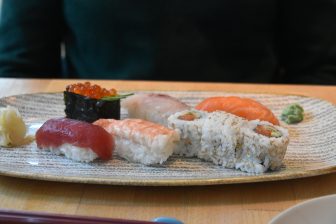 We have not eaten Japanese food for a while.
After sharing tonkatsu, dumplings, fried tofu, seaweed salad, takoyaki, fried chicken, and rafute, we had sushi.
For Japanese people living in Japan, it may be a messy combination.
I would not say that it was extremely delicious, but it was delicious enough for me, who has lived here for a long time.
However, the young waiters were so immature and not trained enough that they couldn't pronounce the names of the foods properly.
I was wondering if this was an example of the problem of labour shortage in the service industry brought about by Brexit and Covid crisis.