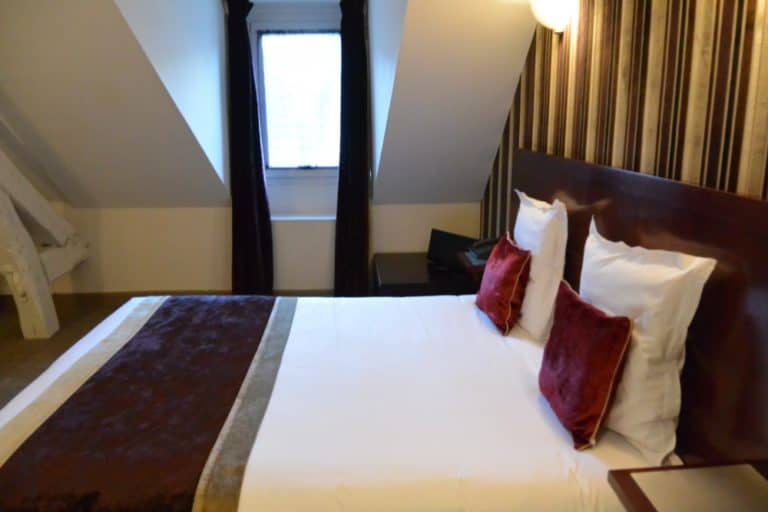 [ June, 2013 ] This time in Paris, we stayed in a hotel called Best Western Hotel Opera d'Antin, situated just behind the Galeries Lafeyette.
In fact I suspect it is in a same building as the department store.
Great location, indeed.
Because this is a part of a chain hotels, there were no 'wow' effects, but I think it is much better than some of those fashionable designer hotels which forget functionality.
In the central Paris, there are many hotels whose rooms are as small as a cell, but this one was not so small and there was even a bathtub.
The shower water came out strongly and the curtain was thick enough not to let the morning sun come through and I could sleep well.
These elements seem trivial, but in fact they are very important for the guests staying in the hotel.
The hotel has got 3 stars and the tariff was very reasonable, so we are thinking using here again next time.