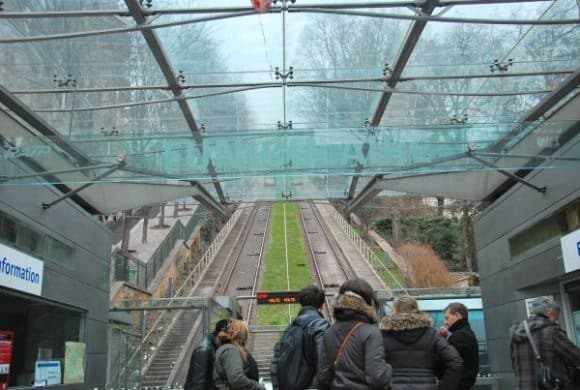 [march 2012] Montmartre was another place that I wanted to go up.
I have been there a few times, but this was the first time to take the cable car.
It was the shortest cable car ride I have ever experienced! I did not know, but you can use the metro tickets for this cable car.