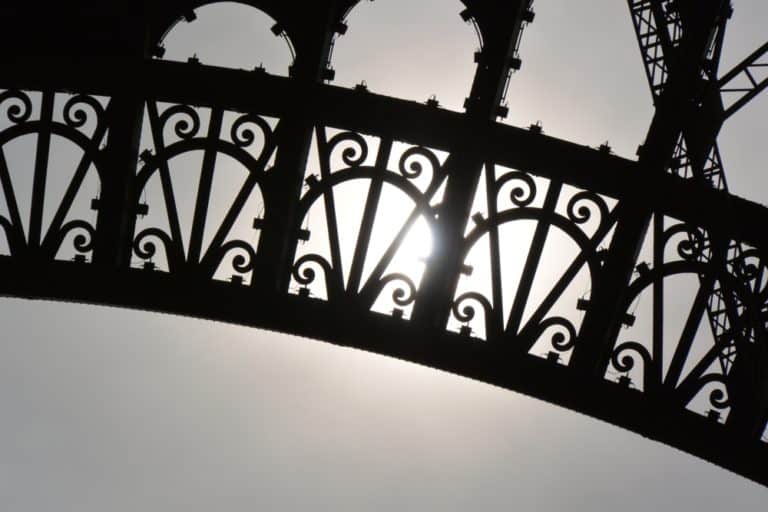 [ Mar.2015 ] We had been to Eiffel Tower many times, but everytime we were put off by the long queue and gave up going up to the top.
This time we booked the tickets in advance and were ready.
We did not have to wait very long and went up smoothly.
Eiffel Tower was built for the Paris Expo in 1889.
The height is 324 metres, but where we can go is the observatory of 276.1 metres.
Unfortunately it was a cloudy day, but we could enjoy the wonderful view as expected.
By the way, the height of the observatory of Tokyo Tower is 250 metres, and Sky Tree is 450 metres.
By the way, when we entered the tower, we had to have the security check like in an airport.
The terrorism attack was happened just a few month ago in Paris.
The Eiffel Tower would be the No.1 target for the showy infatuated terrorists…