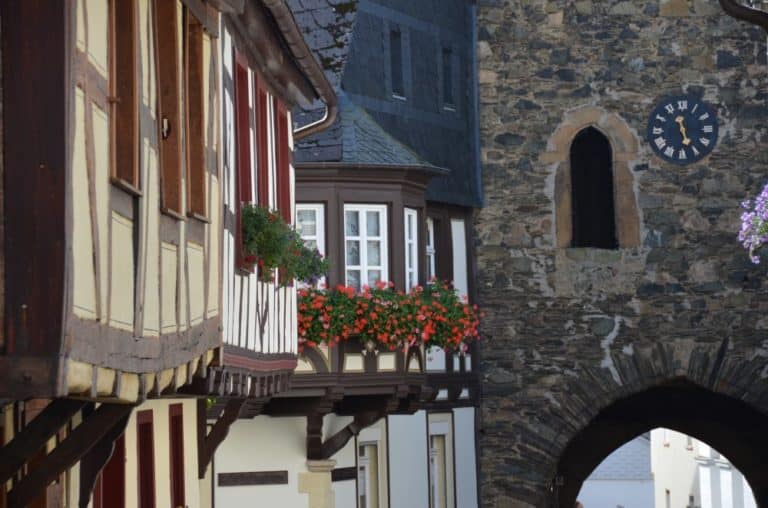 [September, 2012] At the tourist office of Idar-Oberstein, we were strongly recommended to visit Herrstein.
This is a very pretty town with medieval houses.
The timber framed traditional houses are from 15th century, and the clock tower is  from 13th century.
They managed to have got away from the wars, so you can see the town as it has been.
So this is a major tourist destination and I saw quite a few tourists walking around, but there were no souvenir shops and somewhat it was too quiet.