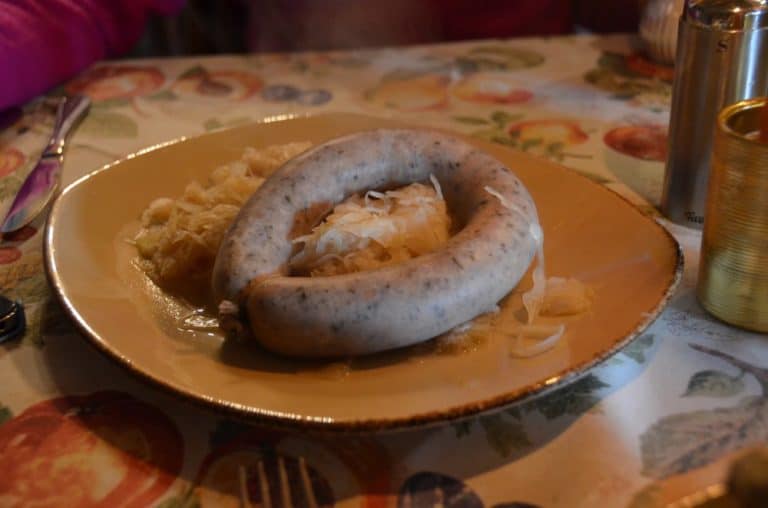 [September, 2012] I continue talking about German foods.
This one is 'potato sausage' I ate in a town called Herrstein.
The very slim waitress, whom I cannot imagine she eats this kind of heavy foods, said 'It is very good when you put this on the bread and eat together' with the expression that she wanted to eat it.
Well it was really good as she said.