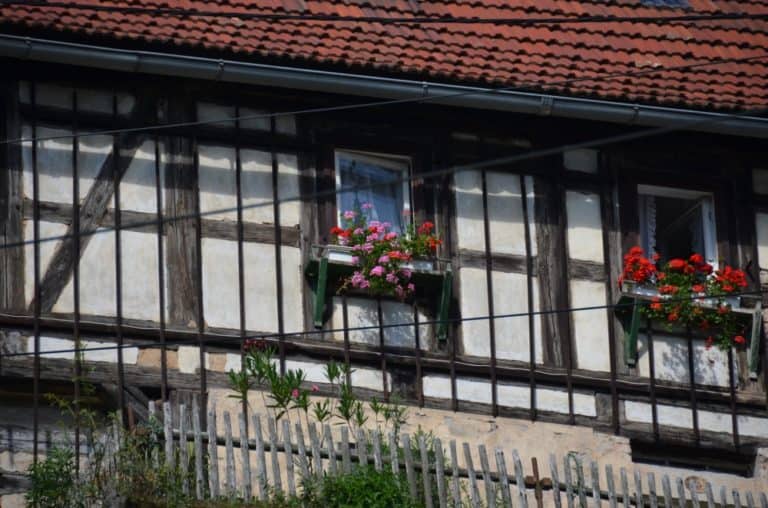 [ Aug.2015 ] The reason we decided to go to Saxony in Germany was that I saw a photo of some very nice scenery in Saxon Switzerland, an area along the Elbe between Dresden and the Czech Republic.
To get there, first, we took a train from Dresden to a village called Kurort Rathen (photo).
The station was on the opposite side of the Elbe and we had to take a ferry to cross the river, which was quaint.
From there, there is a hiking route to the place called Bastei, where the view is wonderful.
However, because I had a backache on the day, we waited for the shuttle bus.
While we waited, we went to a cafe and had a traditional local cake as I had not had breakfast.
It was a cheesecake, which was nice and simple, but too rich for me to finish it.
By the way, you need to book this shuttle bus.
Without knowing that, we waited for a while, but a group of old men came and took the bus first, as they had booked it.
That was how we found that booking was needed.
Luckily, one of the old men was Italian and had lived in Germany for a long time, and he rang the bus driver for us to make a booking.
There were a lot of difficulties travelling around Saxony without speaking German.