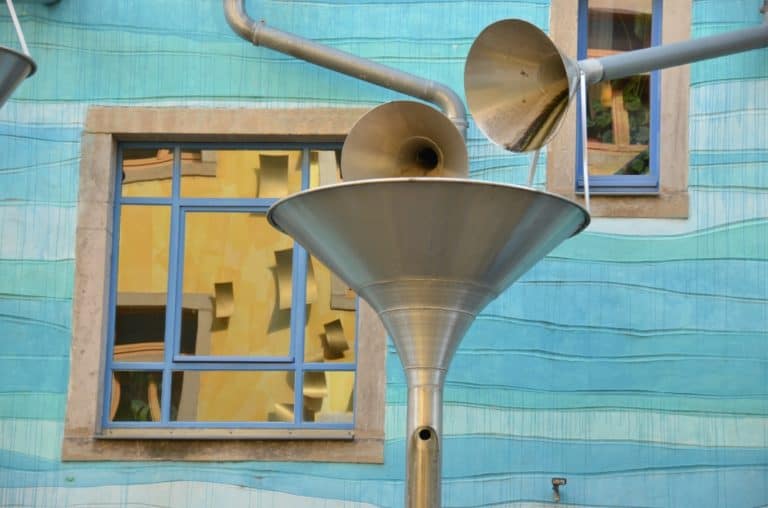 [ Sept.
2015 ] The old town of Dresden has many historical magnificent buildings, but the new town has got the trendy atmosphere.
There were many buildings which are full of graffiti and some pubs and restaurants which would be popular at night with young people.
It is a bit like Camden in London but not so many tourists or shops, and a bit like Shoreditch but with milder atmosphere.
Within this town, there is an area called Kunsthofpassage ( Artistic Passage ).
This is a stylish space surrounded by the buildings designed by local artists, which was completed in 2001.
Each fun building has got a name such as "water" "light" "animals" "mythical".
There are shops and restaurants on the ground floor, but ordinary people seemed to be living upstairs.
Our favourite restaurant "Lila Sosse" is here in this courtyard.