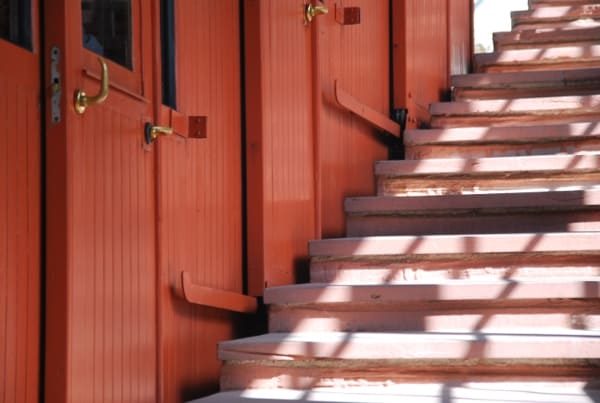 [July, 2011] When I see a funicular railway, I always want to ride.
Here in Heidelberg in Germany, you need to take two different cable-cars to get to the top of the hill called Konigstuhl.
The lower one is metallic and looks very modern, while upper one is wooden and historical.
Both lines seem to have more than 100 years' history.
One of the drivers was a heavy metal type of fat man with long hair and wearing the sunglasses.
I felt a bit threatening, but when he took off his glasses, his expression was so gentle, which gave a surprise.
I will remember this man whenever I remember this funicular railway.
The view from the top was nice, but it was chilly, though it was already July.