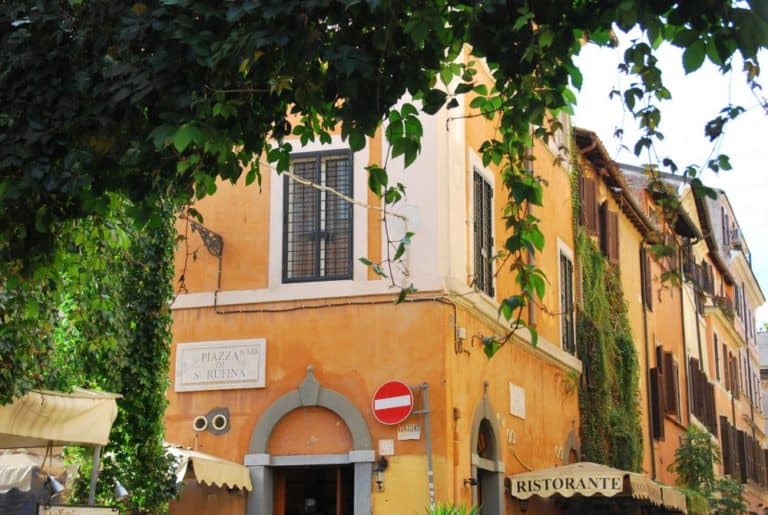 [ Nov.2013 ] We crossed the Tiber and went into the area called Trastevere, where Bohemians used to gather.
Here we went in to one of the restaurants called Bruno alla Lungaretta which we decided with our hunch.
And it was very good.
I chose Carciofi alla Romana, one of the typical artichoke dish in Rome as a starter, and Ox tail for the main and cake with Ricotta as the dessert.
Everything was very tasty, but very rich, particularly my main dish.
I generally felt the dishes in Rome were rich.
So naturally, my weight went up…
The young waiter here was a excellent glib salesman.
We even had a handshake.
We never see this kind in London.