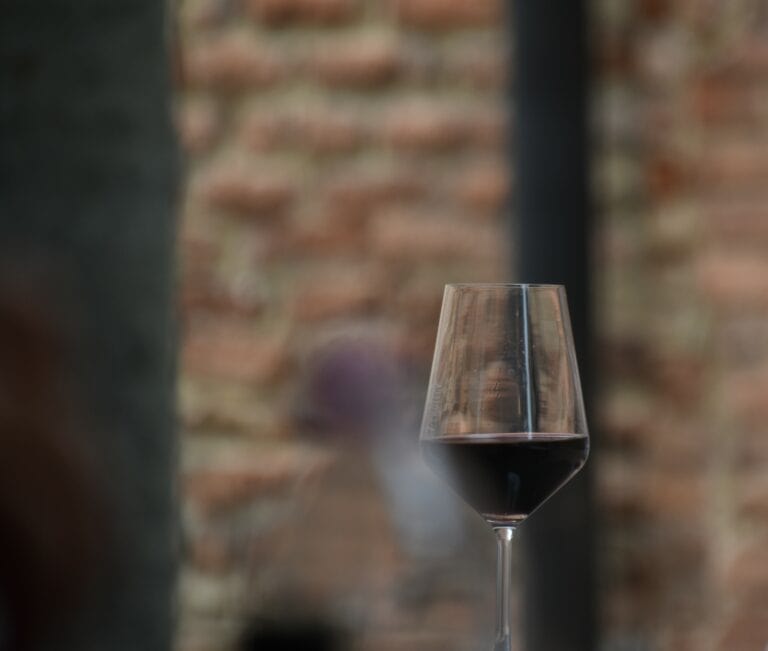 [June 2023] We had lunch after visiting the main tourist attractions in Certaldo in the Tuscany region of Italy.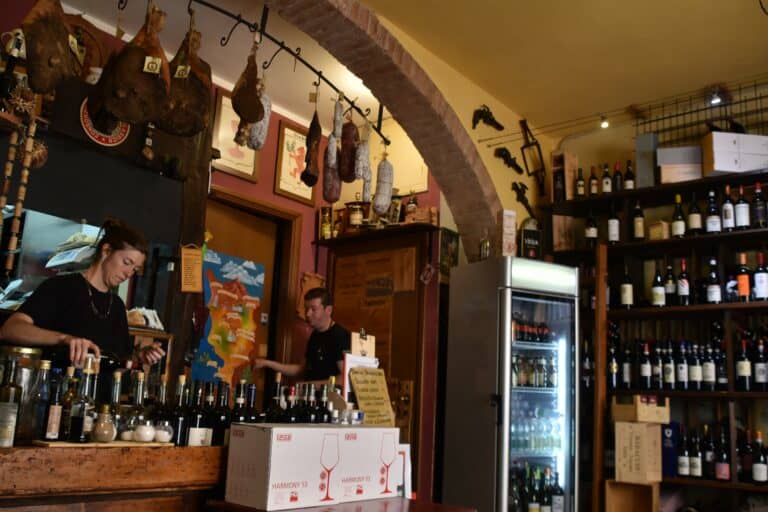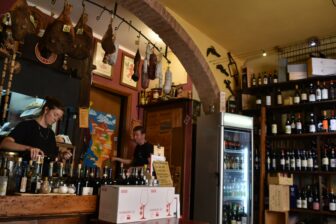 We had been curious about Enoteca Boccaccio, which is located across the street from the Boccaccio Museum, for a few days, so we went there.
It's a small restaurant, and apart from the tables along the road, there can only be about 12 people inside.
We started with one bruschetta with apple, celery, and gorgonzola, and another with Tuscan pâté.
Both were excellent items.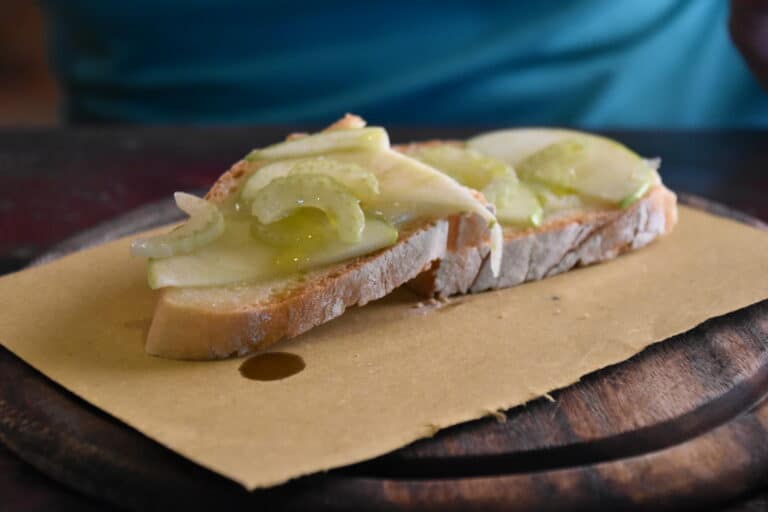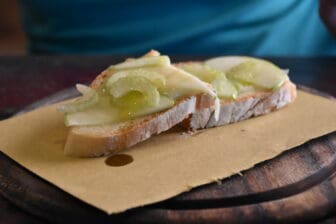 And then, we had assorted ham and cheese.
What I found very good this time in Tuscany is the soft salami with fennel.
The one I had the day before was a little too salty, but the one I had here was absolutely delicious.
For wine, we ended up having two glasses of Chianti each.
It was a light lunch, but I was very satisfied.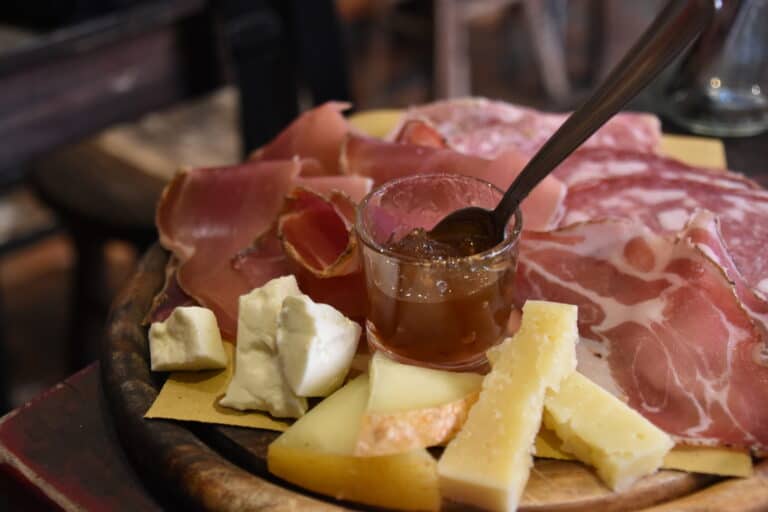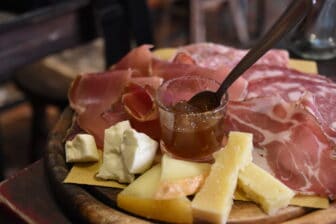 The tall shop owner with a deep low voice was nice and friendly, that gave an extra good impression here.
However, since it was open to the street, there were flies and I had some mosquito bites, which was the negative side.
That was the end of our visit to the old town of Certaldo, and we took the cable car down to the new town.
When we received our luggage at the inn we were staying at, the owner, Marcella, gave us a small box with a picture she had painted on it as a souvenir.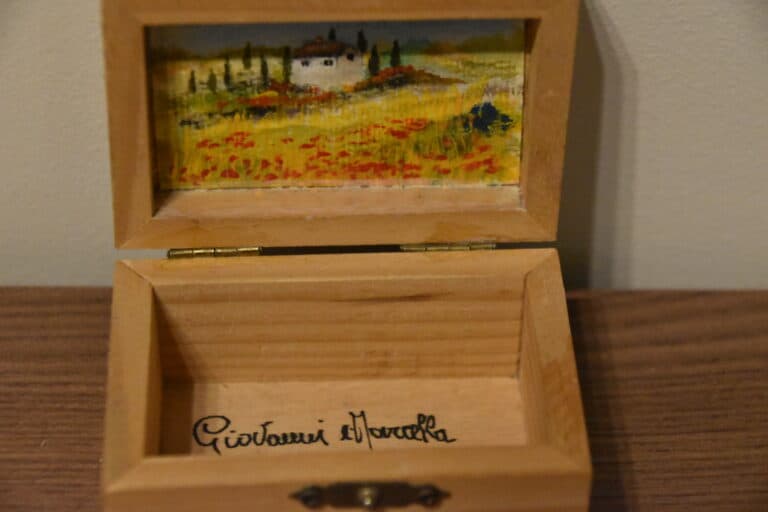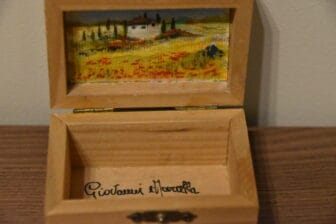 It depicts the landscape of the Tuscany region.
That's a wonderful spirit of hers, isn't it.
Every time I look at this box, I will be reminded of this inn, the fact that it was filled with Marcella's paintings, and even more so, the town of Certaldo and this excursion.