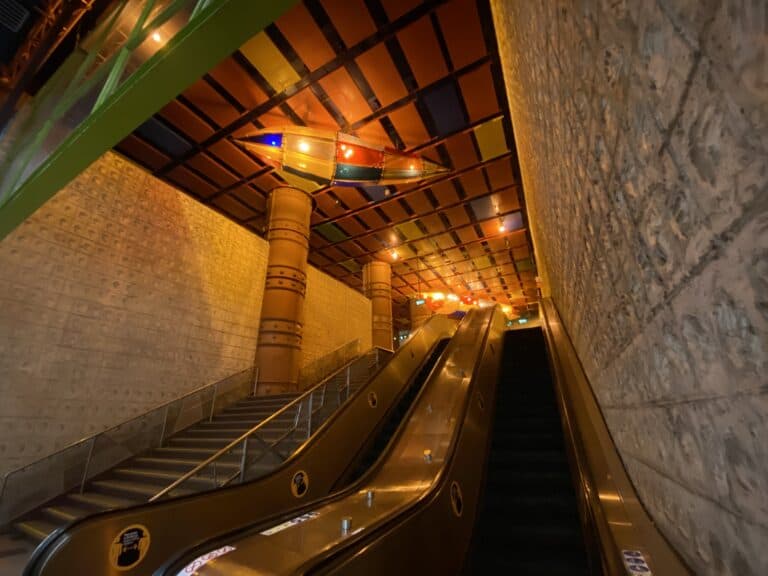 [Dec. 2021] After taking a peek at the El Corte Inglés department store in Lisbon, Portugal, we decided to take the metro from there.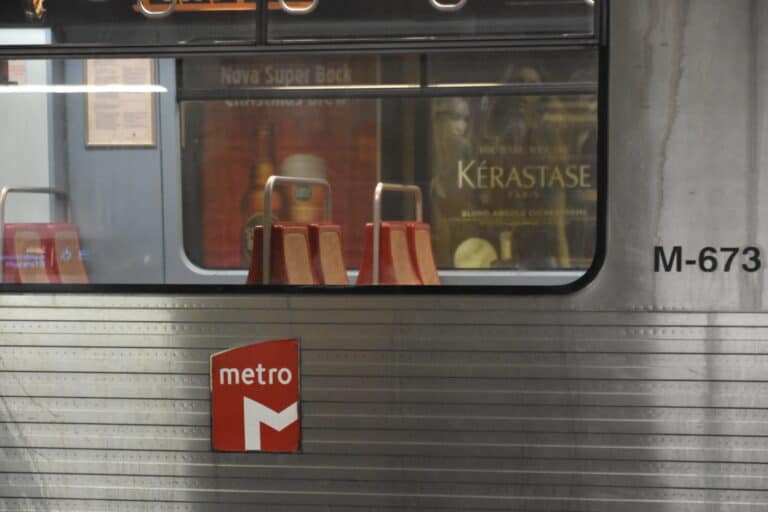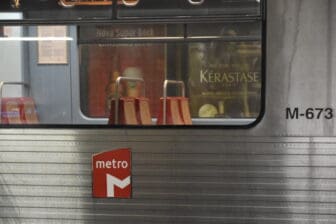 This was our first time on the Lisbon metro.
There was a discreet metro mark.
First, we bought a card for € 0.5 and deposited the fare there.
The ticket itself was not sold.
Olaias, a colourful station that my husband found on the internet, was the third stop from there, so we decided to go there.
The metro seats were cork-like, representing the national character.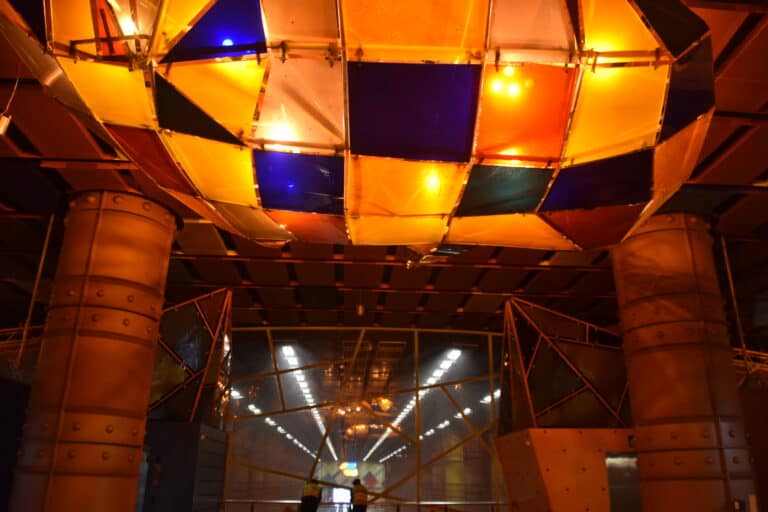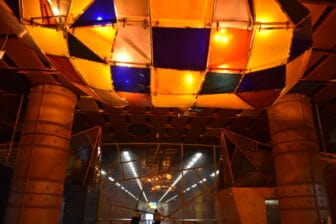 Olaias is certainly a colourful and fun station.
There weren't many people, so it felt like an art exhibition hall.
I took a lot of pictures.
The incident happened when we were on the escalator to the ground floor.
When my husband turned around and tried to take a picture of me on his mobile phone, the escalator was finished and he lost his balance and collapsed.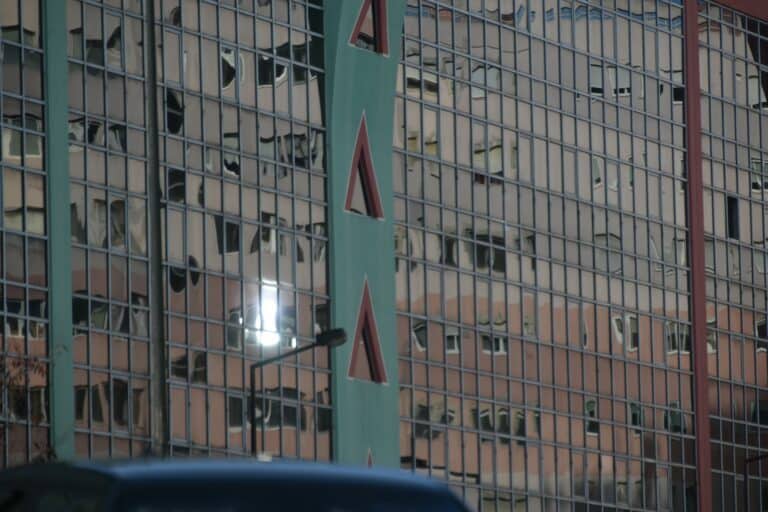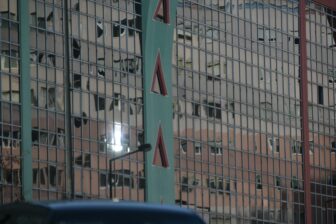 In the first place, he had said that he had a backache on that day, so he didn't have a single-lens reflex camera and was taking pictures with his mobile phone.
It seems that the way of hitting was terrible, so he sat down on the stairs for a while and rested.
He said "it's okay", so I just went out of the station and looked around on my own.
It was like a new residential area, and there seemed to be nothing to see in the place where large apartments were lined up.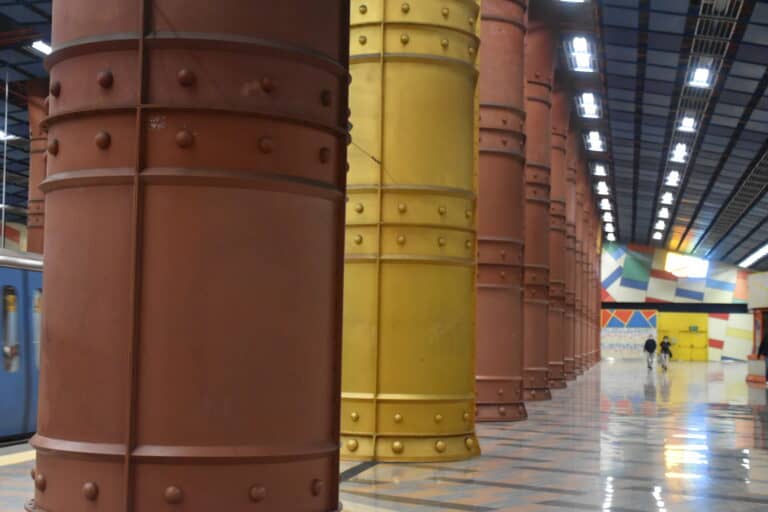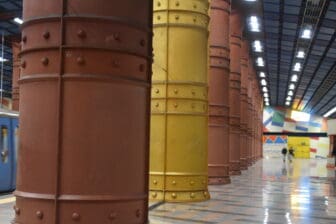 When I went back, I could see that he was still in pain and his lower back on the left hand side was swollen which was felt even from the top of his trousers.
My husband said that the way of swelling was "like an apple" .
But he could walk, so we slowly returned to the centre of town and went to the pharmacy to consult.
The pharmacist said, "Just in case, you had better show it to the doctor", so we took a taxi to the emergency hospital.
This was the second time we visited the emergency hospital in Lisbon.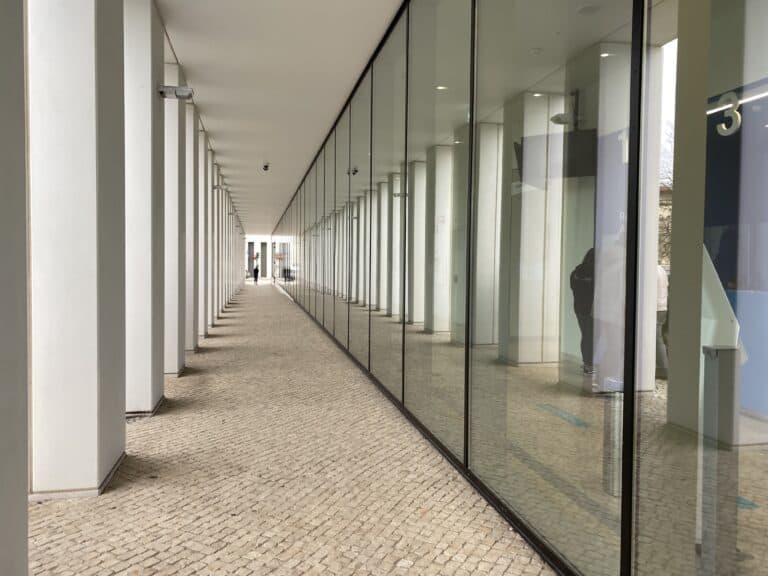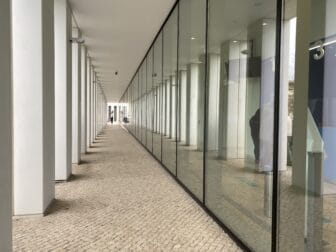 When we visited Lisbon in 2019, my husband had a strain on his calf and we went to the hospital.
At that time, it was an old-fashioned hospital, but after that, they built a new one, because this hospital we went to this time was brand new.
There were people lined up at the entrance, so we stood there, but it was a Covid inspection line, and the person in charge immediately guided us inside.
Both last time and this time, the people in the hospitals in Lisbon all spoke English and were very kind.
After drawing the number slip and waiting for the turn, the procedure was the same as last time: reception → examination room → medical examination.
We had to wait each stage, but it wasn't too bad and we arrived at the doctor's room soon enough.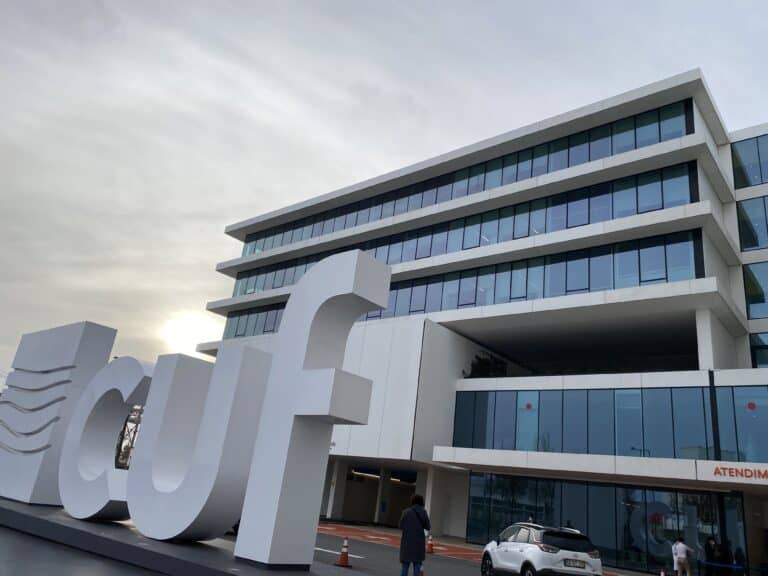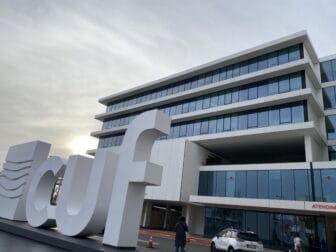 An eccentric doctor who kept calling my husband "my friend"  palpated, and he immediately took X-rays from three directions and confirmed that his bones were not fractured.
Relieved.
When we go to an emergency hospital in the UK, we are often treated ill-mannered, so we were really grateful for the response here.
By the way, my husband and Portugal don't seem to go well with each other.
It was in Portugal that his asthma that had been subsided for a long time was relapsed, and another time his suitcase was broken.
This time, not only did the computer malfunction earlier in the morning, but one of the Airbnb chairs on which my husband sat broke.
Usually he is lucky with the weather, but for this holiday, the weather was dull every day.
As expected, my husband whined, "Let's stop coming to Portugal for a while", but at the end of the day, he said, "I still like Portugal. After all, people are so good".
Maybe it's a one-sided love.