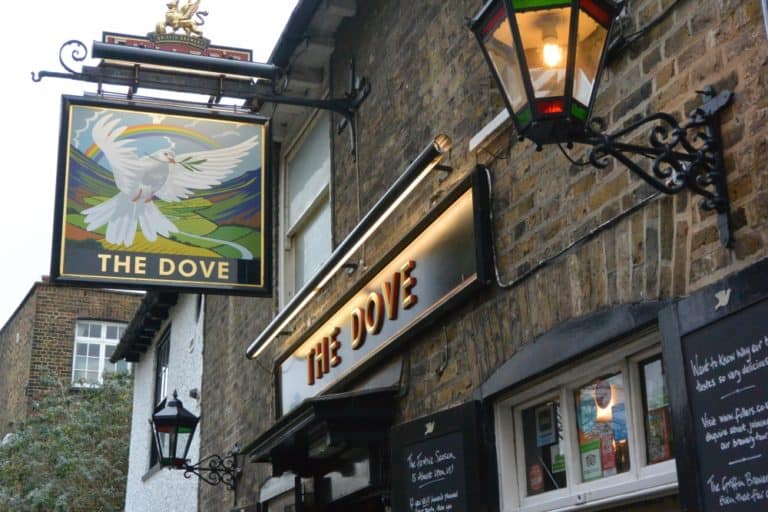 [ Dec.2014 ] We went to an old pub in London with our friends.
The name is "Dove" and it is situated on River Thames.
Apparently this pub has been there since 17th century and since 1796 it has been owned by the brewery called Fuller's which produce my favourite ale "London Pride".
We had a meal in a warm room with a fireplace, though it was not large.
When I looked up, I found that the British patriotic song called "Rule Britannia" was written here in 1740.
Also King Charles the second met his mistress Nell Gwynne here.
And there is a room which is listed in the Guinness Book as the smallest bar room in the world.
I learned that afterwards, so I did not see it unfortunately.
This pub seemed very popular.
On our table there was a notice saying that there were two more customers booked this table after us.
As for the foods, they were ok as the pub lunch, though I did not get impressed very much.