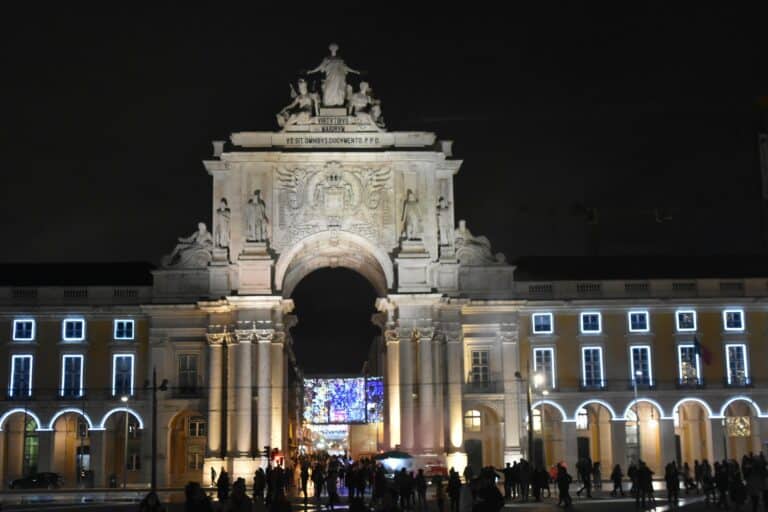 [Dec. 2021] It was already dark when we arrived at Comercio Square, a large square in Lisbon, Portugal.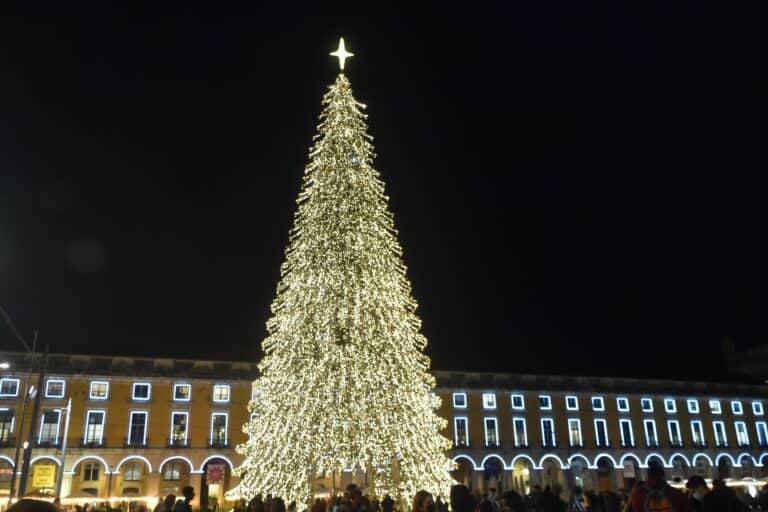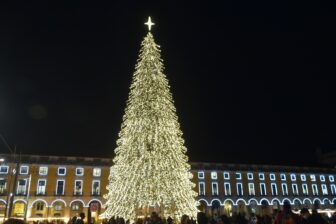 Comercio Square is a historic square where the Ribeira Palace was before the 1755 earthquake, and in 1908 radicals assassinated then-King Dom Carlos I and his son here, leading to the end of the monarchy.
According to online information, one side of this square is about 200 metres.
It is certainly spacious.
My husband said it reminded him of Piazza Unita d'Italia in Trieste, Italy.
The Christmas decorations in and around this Comercio Square were stunning.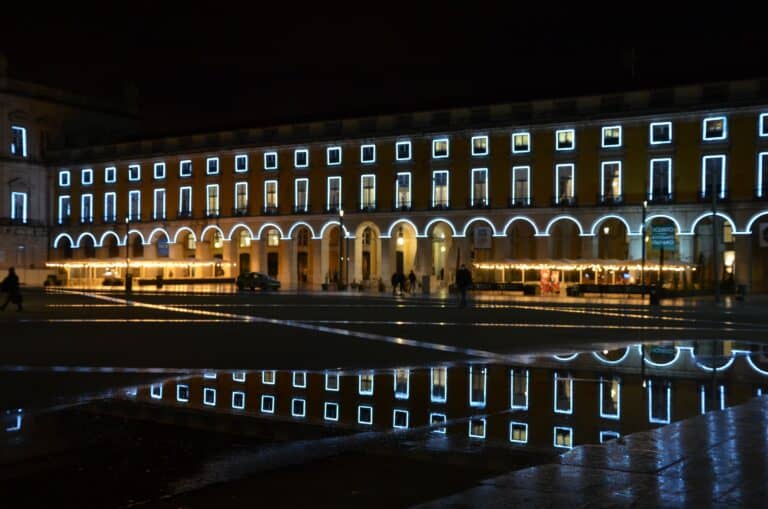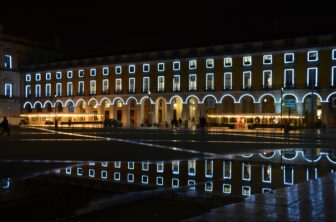 The square had a large tree-shaped ornament that allowed people to enter and look up at the myriad lights.
Of course, people were taking selfies there.
Also, each window frame of the surrounding buildings was lit, which was not only brilliant on its own, but also reflected on the rain-wet ground, creating a double effect.
It is a very elegant and skillful production.
As we could see from the square, the decorations such as in Rua da Prata and in Rua Augusta were also beautiful.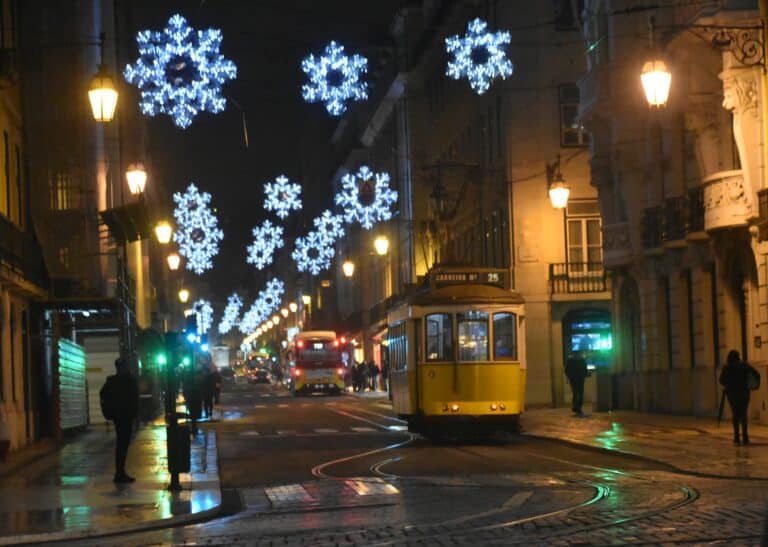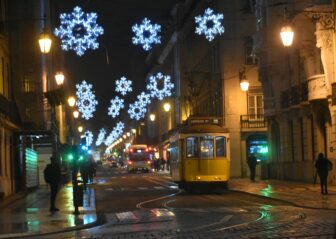 The scene of the tram passing under the decoration was an excellent picture.
For a while, we took a lot of pictures that could be Christmas cards and then walked toward Bairro Alto, where our Airbnb was located.
We looked for a place to take a rest, but we didn't find a place we were attracted to, so we ended up taking the funicular Ascensor Da Bica, which we rode the day before, to the neighbourhood of the Airbnb.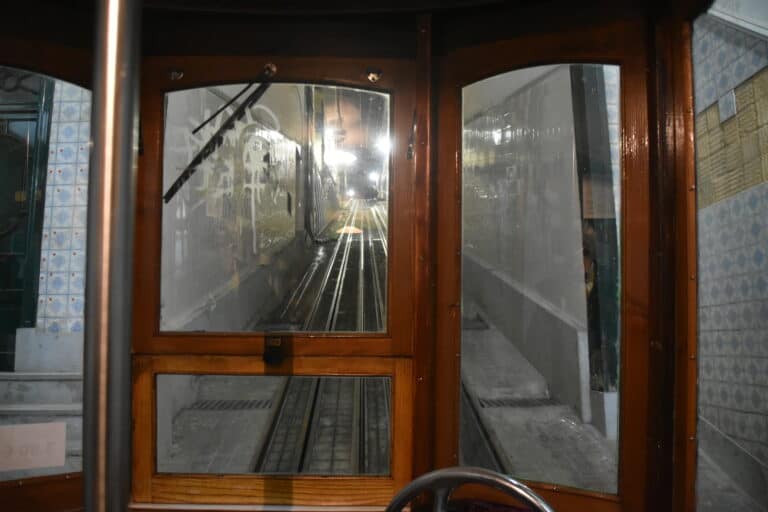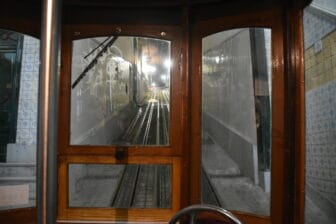 We felt as if we were the locals to use the funicular as a means of transportation instead of sightseeing.
Then we went back to the restaurant Zebras do Combro which we went on the first day and ate cod, sardines and dessert.
It was very reasonable at 36 euros including a bottle of wine from the banks of the Douro River in the northern part of the country.
Everything was delicious.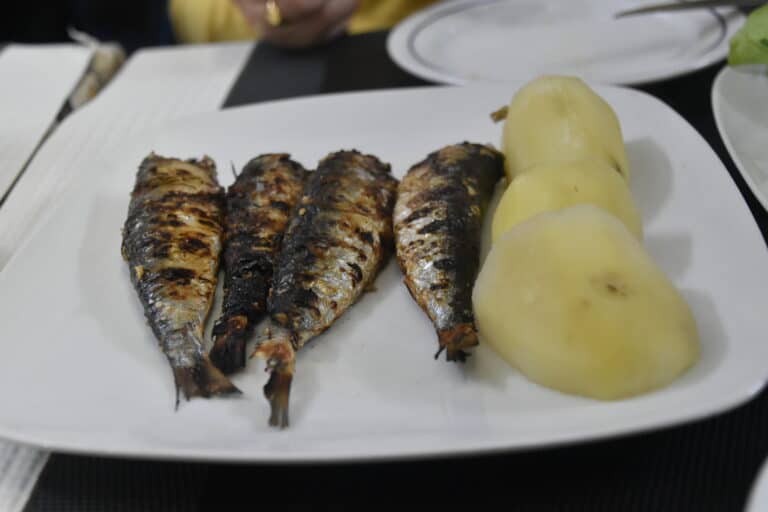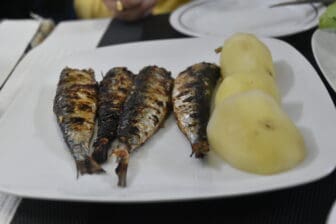 At this time,  the staff of the restaurant told us that it was decided that not only a vaccine certificate but also a negative certificate of the Covid test would be required to enter the restaurants for the five days of Christmas and the year-end and New Year holidays. 
As with any country, the rules change suddenly, so we have to be careful.
Initially, there were rumors that all restaurants would close at the beginning of the year, but this did not happen and it seemed that only nightclubs and the like would close.
We enjoyed a stay-type holiday, so we were flexible, but for travellers with a tight itinerary, it would have been difficult to take the test in a hurry.