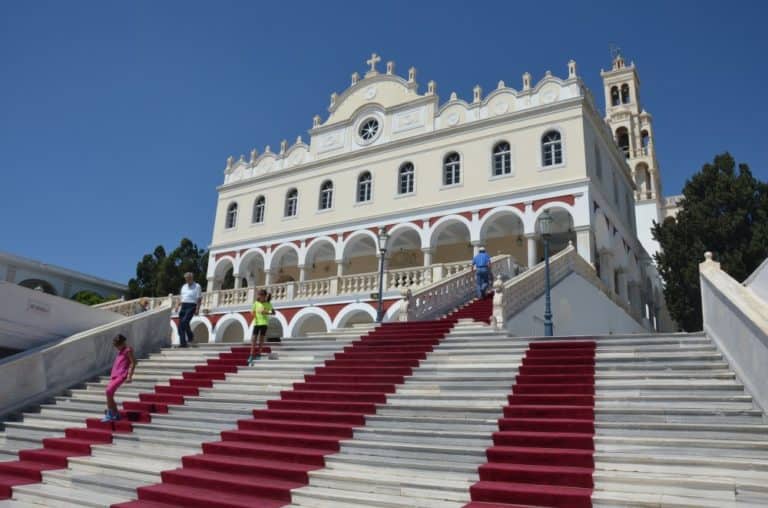 [ Sept.2013 ] From Mykonos, we joined a tour to Tinos.
The main attraction here is Church of Panagia Evangelistria whose icon of the Annunciation does miracles.
The icon itself which was discovered on the 30th January 1823, is covered with lots of gem stones which believers gave, so I could not really see the actual picture.
Inside the church a lot of thin and very long candles were lighted.
Also a lot of silver things in the shape of ship, house, fish, person or heart were hanging.
Our guide said that the believers asked the icon to do some miracles regarding these items.
The place was very crowded by both believers and tourists like us.
From the port to the church there was a straight road and a part of it looked like a bicycle track.
On the ground of this part, a rubber was laid so that the pilgrims can go up to the church on all fours.
While we were at the site of the church, we saw one person doing that.
Believing has a huge power, I thought.