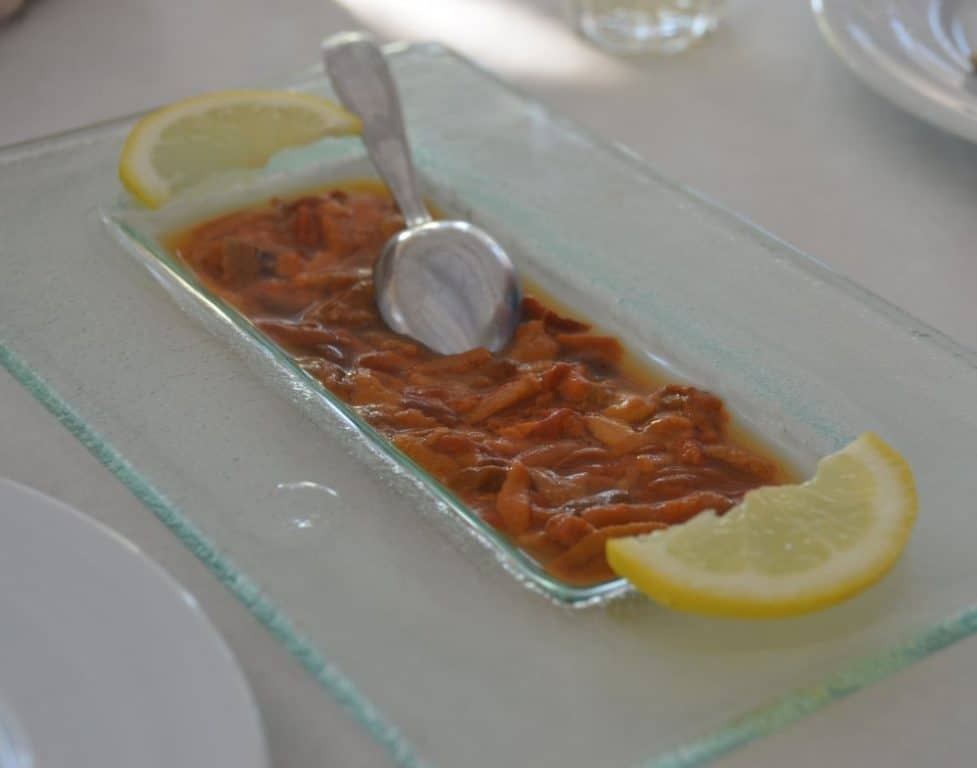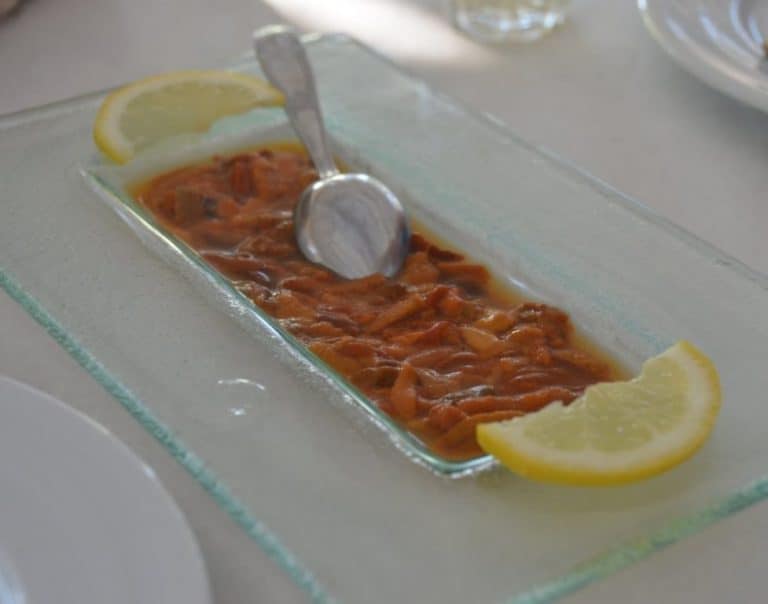 [ Sept.
2013 ] This is the photo of urchin salad.
It was just sea urchins.
I love sea urchin, so it was a feast for me.
I ate this at a restaurant called Allou Gialou on the Kini beach in Syros.
Our hotel staff recommended it.
For the main, we had a grilled fish, which lives at the rocky area around here, which was very good, too.
We went to this beach passing over a mountain.
The beach was small which was a bit of disappointment, though the water was very clean and clear.
Here you can borrow the parasol and deckchairs free, but you must order one or two drinks to them.