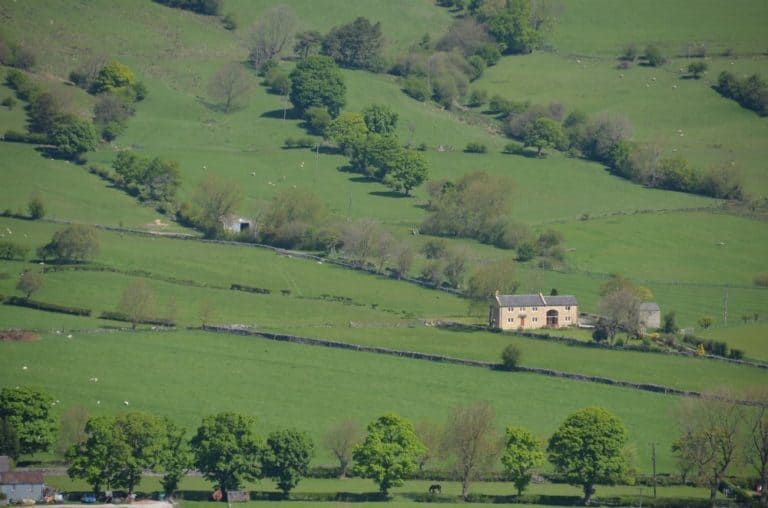 [ May, 2013 ] After Chester, our tour went through Peak District National Park.
It was really idyllic and peaceful there with rows of green hills and sheep rolling all over.
On the way, there was a green gorge which was incredibly beautiful, but unfortunately the bus could not stop and I could not take any photos.
Because this is a national park, you cannot build any private houses.
The number of houses already there is limited, so the house price here is very expensive.
Some of them rent their farm houses to artists and others on a long term basis.
There were many serious walkers who were very well equipped.