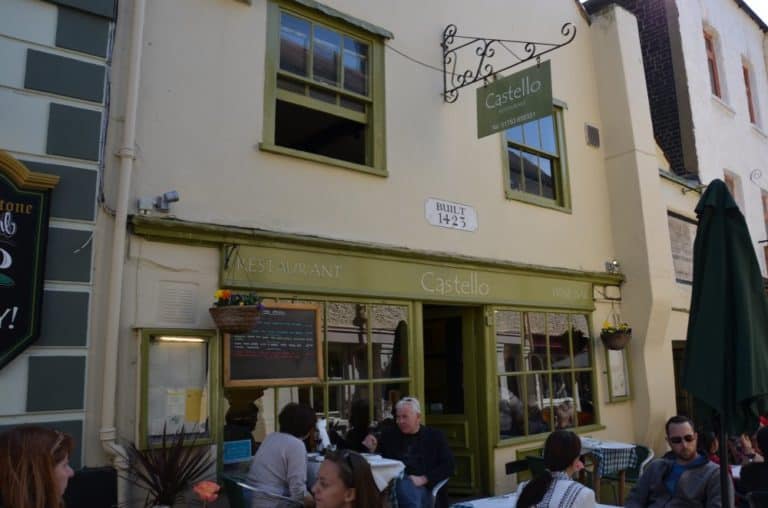 [ Mar.2014 ] For lunch in Windsor in England, we went to a restaurant called "Castello" which served Mediterranean foods.
The building was very old, apparently built in 1423.
The circular says " it is believed to be the oldest, or the second oldest building in Windsor, after the castle".
Surely the windows and floors were leaning to all the directions.
Originally the first fire engine was stored here and there was an underground tunnel which was connected to the castle.
Also, there is a rumour that a ghost who looks like a Quaker lives here.The current restaurant has been run by a family over 13 years, which means this is one of the rare restaurants in England which is independent and not a par of some chains.
There were some Italian tourist customers who probably thought this was run by Italians because of the name, but the staff seemed to be English.
I chose chicken dish with Gorgonzola sauce, which was not too heavy and quite tasty.