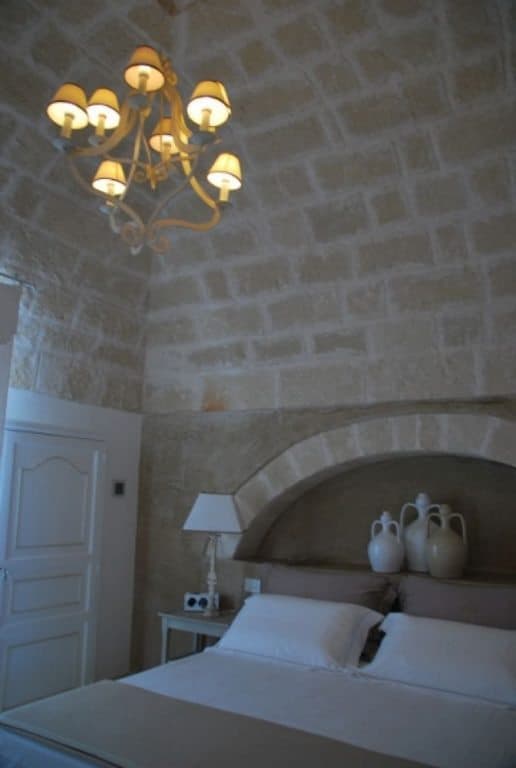 [May, 2011] The old town of Monopoli, south Italy is surrounded by the wall with a lot of cannons on top of it.
I stayed a hotel just inside the wall called Hotel Don Ferrante.
It opened less than two months ago, and was very posh and stylish.
Because the original building is so old, the inside of the hotel is a bit like a maze and you have to go out of the hotel to get to the breakfast room, but very well made and there is even a small swimming pool on the terrace.
Apparently this building used to be the powder magazine for the cannons.