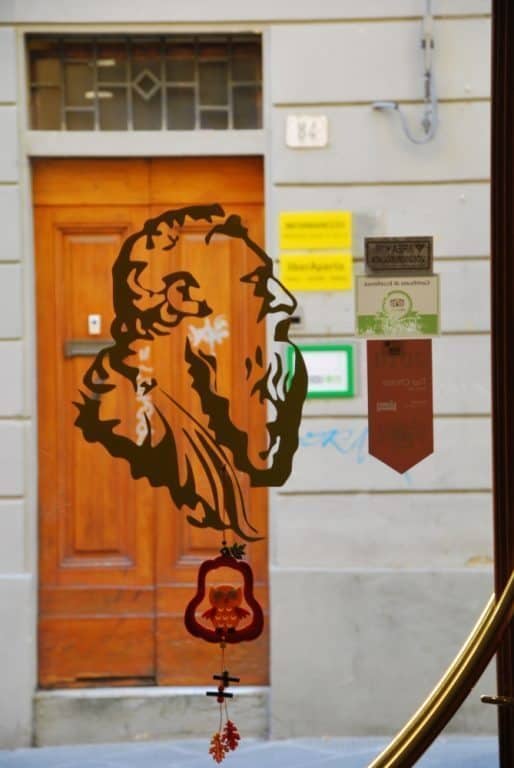 [ Nov.2014 ] We stayed in a hotel called Hotel l'Aretino which was on a corner of the bustling shopping streets.
It was very ordinary three star hotel.
Both room and breakfast were nothing special.
When we were going to check out, we had a chance to talk with the receptionist and learned about Pietro Aretino, the name of the hotel.
Aretino was born at the end of the 15th century in Arezzo and died of t'oo much laughing' when he was 67 in Venice.
He criticised all of the famous people at that time and he was famous for his very sexy poems, too.
According to the receptionist, on his tomb it says "I criticised everyone, but only one that I did not criticise was Christ.
That is because I have not met him" .
When I looked up online, I found that as recent as in 2008, in London, there was a concert of a music with lyrics of Aretino.
The organisers translated his poems and printed to distribute to the audiences, but the contents were too obscene, so in the end, they gave up giving them.
By the way, this receptionist was originally from Transilvania in Romania.
"That is why I was too busy yesterday (Halloween) to come here to work" she said.