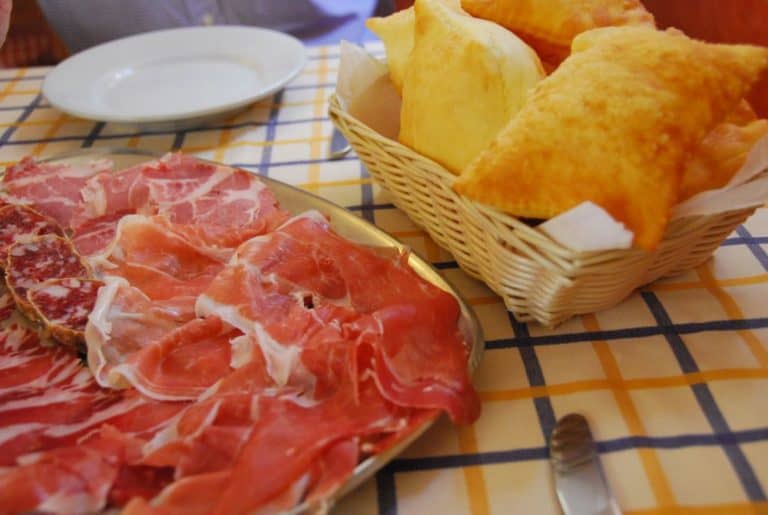 [June, 2012] Emilia Romagna region of Italy is famous for its good foods.
This time when I went to visit Torrechiara castle, I went to this restaurant called Al Mulino and enjoyed their foods very much.
The hams and salamis were excellent as expected, but the one next to them called Gnocco Fritto was good, too, though I am not really a carbohydrate eater.
In summary, it is fried empty bread.