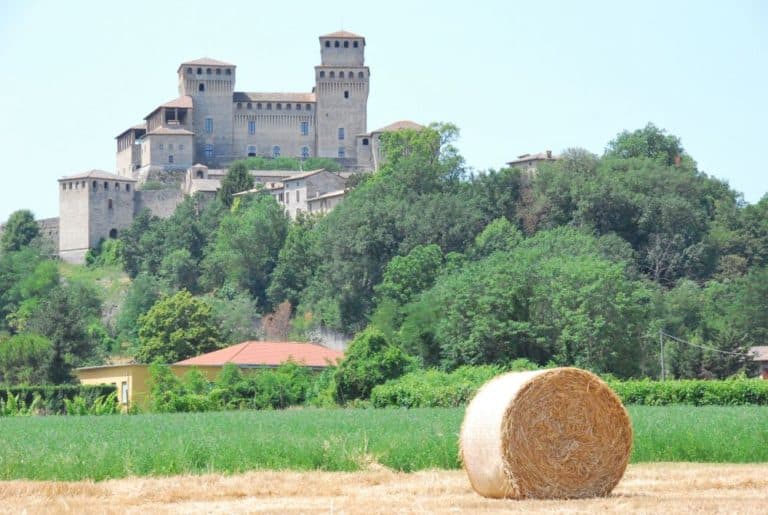 The castle of Torrechiara in Emilia Romagna, Italy has the magnificent exterior.
When I was watching a music programme on TV, a video of a band was used this castle as a location, and it looked so nice that I searched and found this one.
I cannot remember the name of the band, though.
What I was surprised was its interior.
Nearly every room has got the wonderful fresco.
It is a shame that no photography was allowed.
In fact, as a rule, you cannot take any photos within the site, but the manager there was flexible, saying ' it is natural for tourists to want to take photos and taking photo does not demolish the castle.
I hope the rule will change'.
The castle of Torrechiara was built in the middle of 15th century, apparently.
[June, 2012]