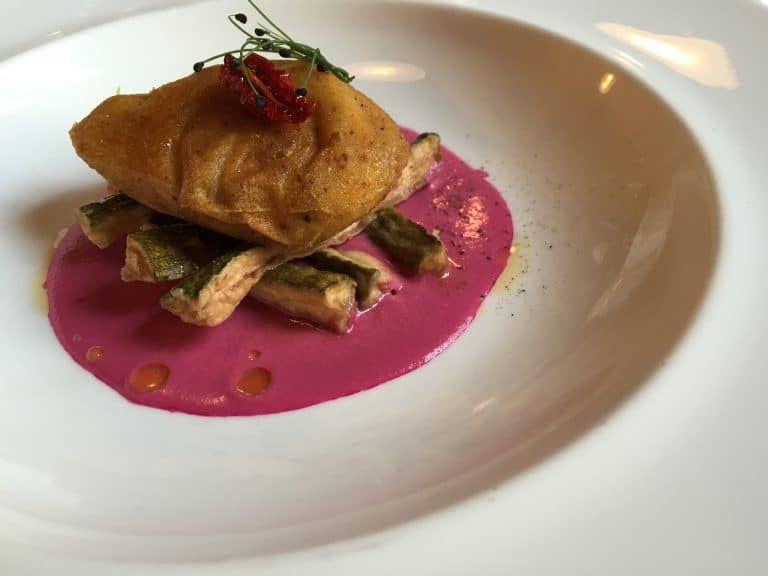 [ Sept.2016 ] The only reason we went to Turin in Italy this time was to participate in the Photomarathon.
But of course we got hungry.
Piedmont, where Turin is located, is well known for its good foods, as are many places in Italy.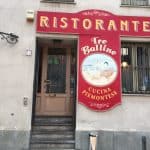 So we looked up the good restaurants in the internet and booked the tables.
First, on the eve of the Photomarathon, we went to Tre Galline, which is located in the centre of the town.
The entrance was rather shabby so I flinched a bit, but after ringing the bell and got ushered inside, we found the place was quite grand.
After they served an hors d'oeuvre of Vitello Tonnato, I had the Tempura of veal's brain as a starter (the photo above).
This was my second time eating veal's brain in my life.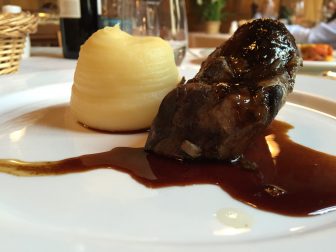 The first one was in Paris and that one really looked like a brain itself and I was shocked (but ate it), but this one was much more sophisticated visually as well as the taste.
The brain itself does not have any strong taste, but it has a lovely creamy texture.
I could not tell what the pink sauce was, but tasted great anyway.
I took veal dish for the main, too and this one was stewed in red wine and tasted very rich.
My husband had a sausage dish to start and a lamb dish to follow.
Everything here was well prepared and elaborate.
We had a rich Barbera wine to go with them.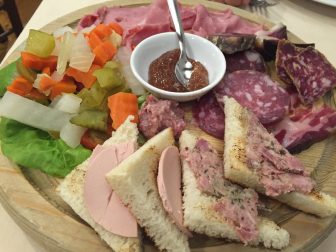 The second restaurant we went to, after the Photomarathon, was Trattoria del'Oca, which was a bit far from the centre.
This is the duck specialised restaurant and they had a special duck only menu, so we chose it.
After the starter of assorted duck salami and ham, they served duck baked in parcel, duck ravioli and duck stew.
The dessert was not duck but fig sorbet.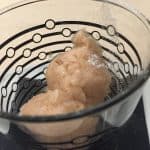 We had a glass of Grappa as well as some local herb digestif and got very full and satisfied.
That weekend we were there, they happened to be holding an international food fair, so the restaurants were all full of people including foreigners.