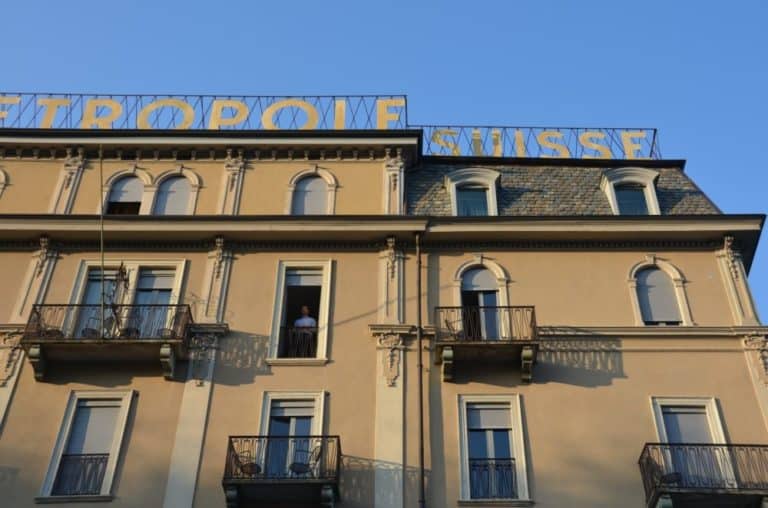 [ Oct.2015 ] The last destination of our autumn family holiday in Italy was Como.
We stayed in the town for two nights.
The name of the hotel was Hotel Metropole Suisse, which was just in front of the lake.
According to the leaflet in our room, this hotel was opened in 1892.
That was why some parts of the floor were not even.
Four generations of the Cassani family have been running the hotel.
Some celebrities, such as people from Danish royalty, have stayed here.
It is a large hotel with 71 rooms.
Our room was on the first floor.
There was a small area like a veranda outside of the bedroom and from there we could see the nice view of the lake.
My family had a room on the 5th floor, so the view seemed even more beautiful.