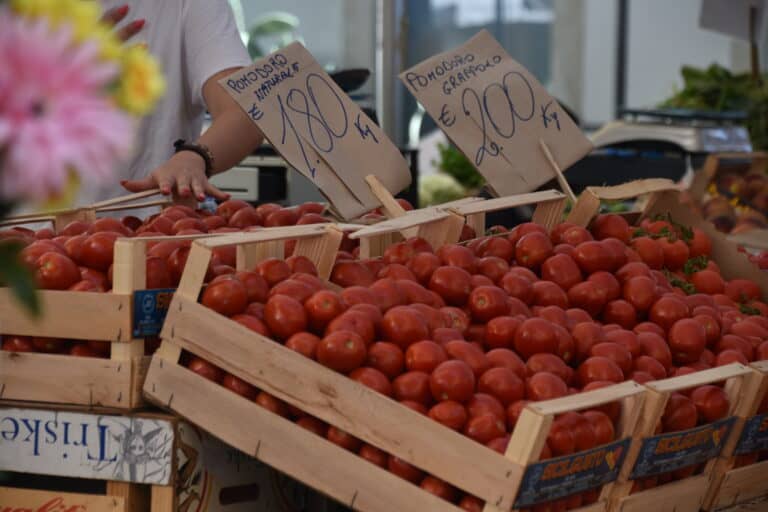 [Aug. 2022] On the first day we started 'living' in Syracuse, a town in the south eastern part of Sicily in Italy, we went shopping at the wet market.
Crossing the bridge from the new town where our Airbnb was located to Ortigia Island, we turn left from the ruins of the Greek temple in front of us.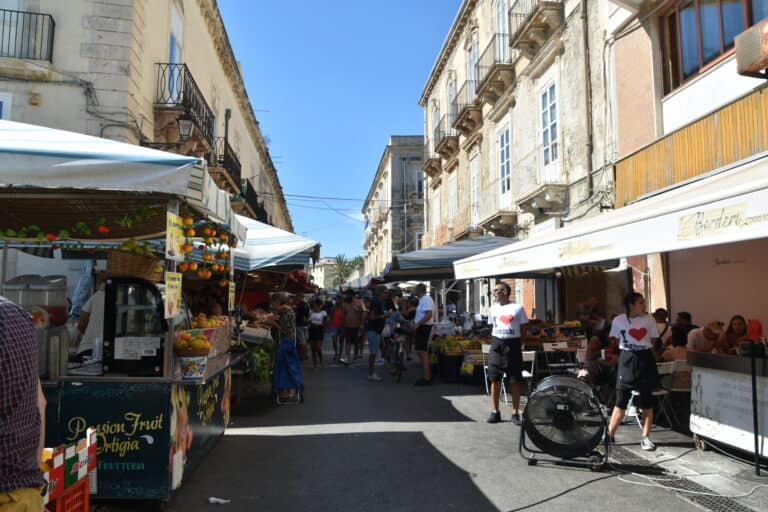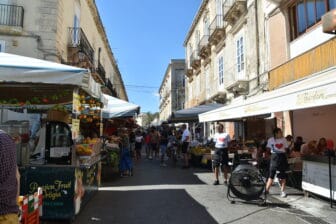 Right there, there was a big building marked Mercato (market), but it was always closed.
According to internet information, it is used as an event venue after the renovation work was completed in 2000.
And the market itself is spread out as an open-air market on Via Emanuele De Benedictis.
Most of the stalls on the street were selling vegetables.
The fish shop we were aiming for was in a building along this street.
There are several fishmongers, but the owner of Airbnb recommended a shop called Cappuccio.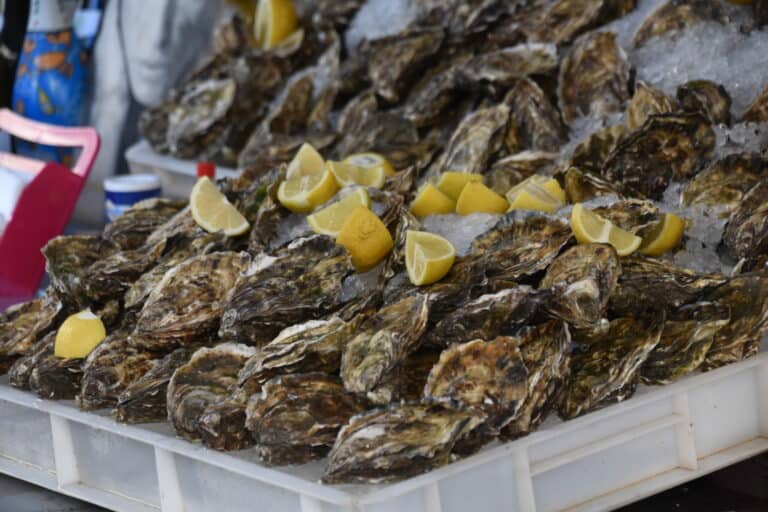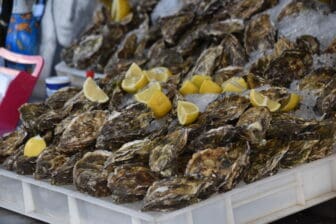 "Other big shops are sometimes overpriced for tourists," she said.
Many oysters were sold on the street.
Apparently, they were letting people eat on the spot.
I love oysters, but remembering what I was taught in the past that raw oysters should be eaten in months with an R in them, I refrain from buying them on this day in August.
The Cappuccio shop we entered had a swordfish on the front table, and a man who seemed to be the shop owner was sitting by the side.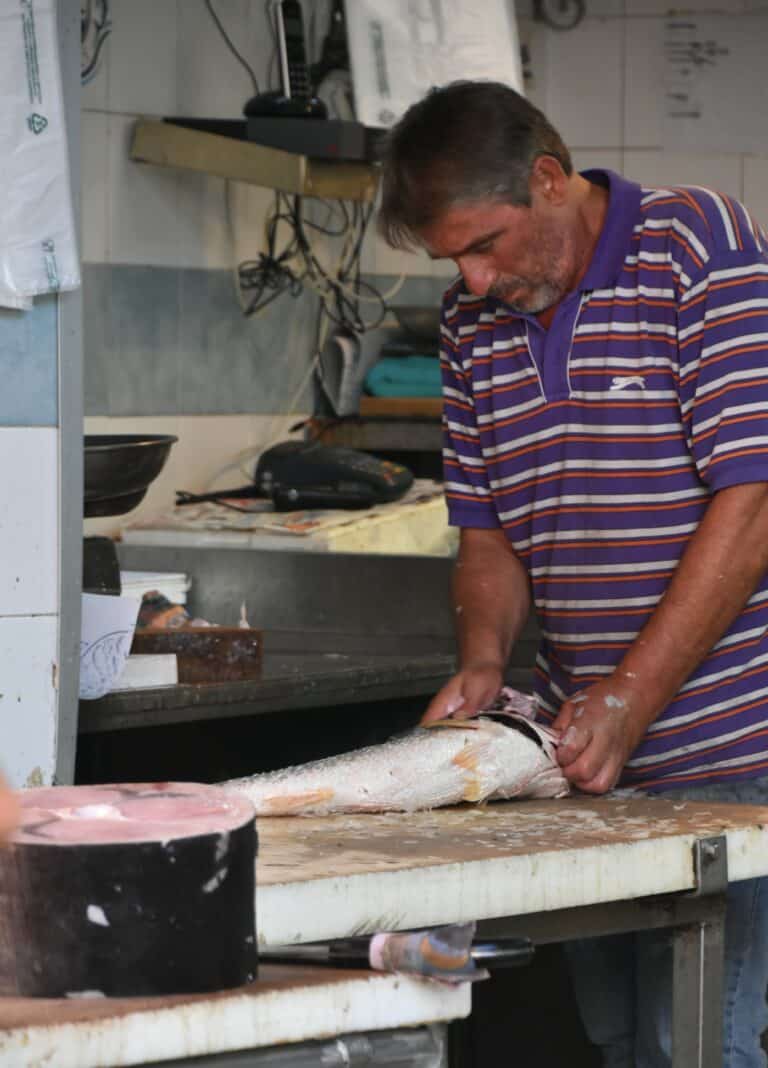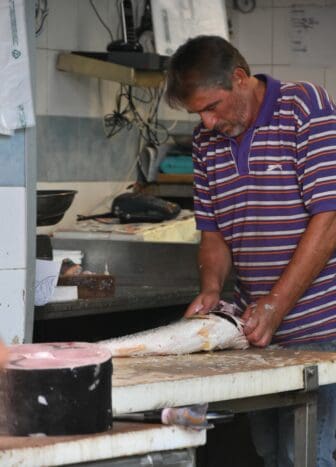 There was a bigger table inside the store with various seafood.
We had a hard time choosing, but on this day we bought some squids and medium-sized prawns for 25 euros.
The price was not as cheap as expected.
However, there were many different types of squid and prawns, and discerning locals probably know the cheap and delicious types.
There were two employees on the far right side of this table, and they cleaned the guts.
My husband went to this shop almost every morning after this for our main dish of the day.
It seems that they remembered him when he went several times, and gave him some discount.
In particular, the owner by the swordfish was a cheerful person, and according to my husband, he sometimes sang like an opera singer.
On this day, we had a simple grilled squid dish for lunch.
When the ingredients are good, simple cooking is the best.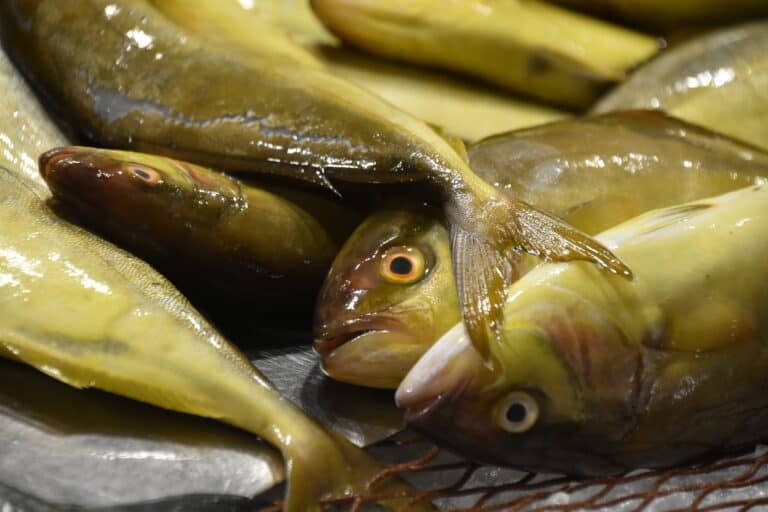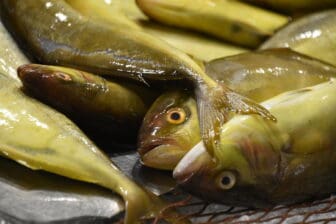 They had a good strong flavour and they were sweet.
In particular, I was surprised that legs part had the particular taste.
By the way, the tomatoes in the salad we ate together were very sweet!
We bought these at a local grocery store, and the woman there told us they were Pachino tomatoes.
Pachino is a town not far from Syracuse and is nationally famous for its tomatoes.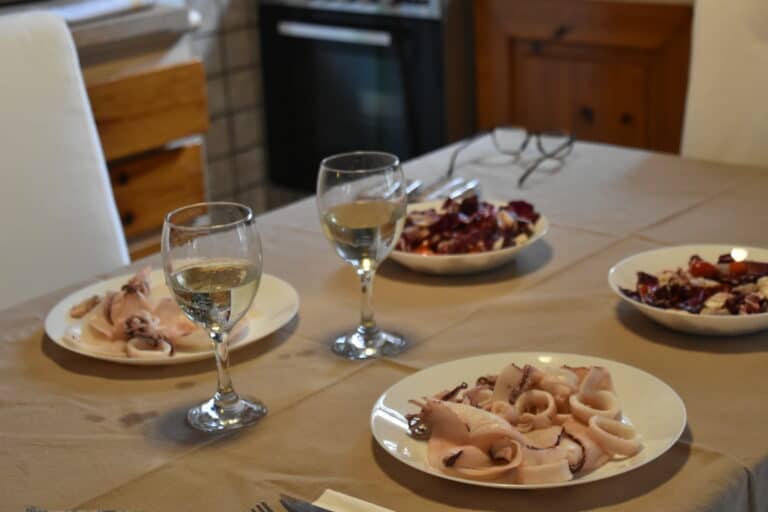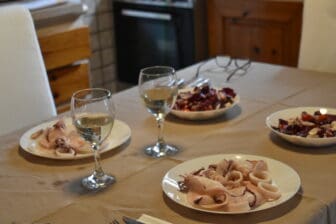 In the evening, we ate the prawns we bought at the market.
They were delicious too!
They went well with dark beer.