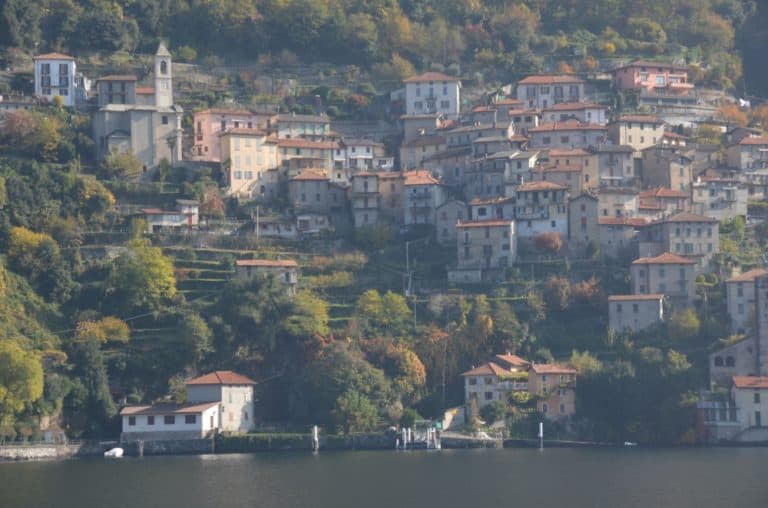 [ Oct.2015 ] Lake Como in north Italy is a scenic spot.
During summer there are many sight-seeing boats, but not in winter.
Usually, the summer timetable finishes at the end of October, but on the 1st of November this year, luckily they were still applying the summer schedule. Maybe it was because it was the weekend or because it was a sunny day.
So we decided to take the jetfoil.
Because it is a high speed craft, we could not go out to the deck and enjoy the view, which was a shame.
Also it happened that the view from our seat was against the sunlight.
But, nevertheless, it was a nice trip seeing the houses on the lake and on the hills and their reflections.