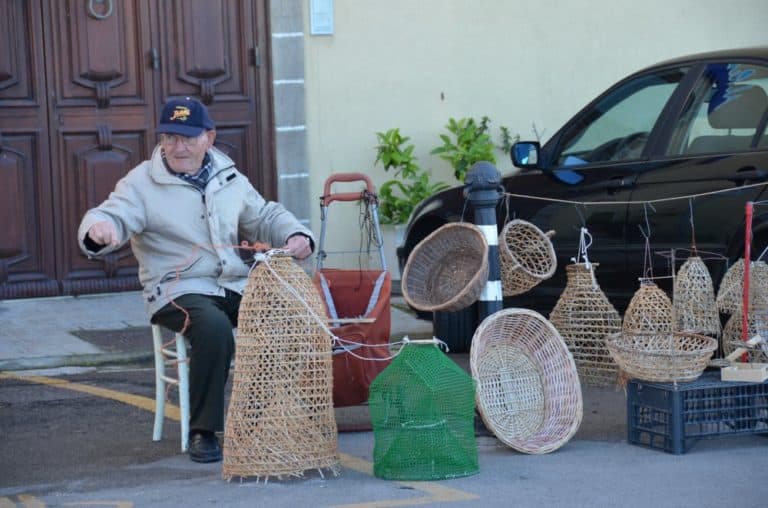 [ Apr.2013 ] We met this old man in Gallipoli, south Italy.
He was knitting some sort of basket beside a road.
We asked what they are.
Apparently they are for catching fish.
They are made so that once fish comes in the basket, they cannot go out.
Maybe it is like a cockroach trap.
He is 84 years old and has been doing this job for 70 years.
He told us to buy one.
We said '"we cannot, because it is difficult to carry in the flight…".
Then he said, "put one of these small ones in your pocket instead of your pocket handkerchief".
I liked that, so I bought the smallest one for 5 euros.
Another good memory of the travelling.