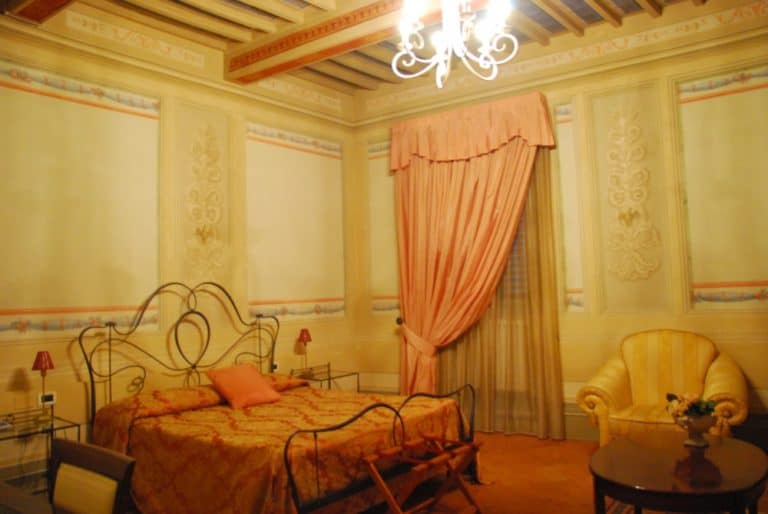 [ Nov.2014 ] "This used to be a room of a countess" said the hotel manager guiding us to this room.
The atmosphere was wonderful.
The ceiling was lovely, too.
This room was large enough, but our friends' room was even larger.
This is a hotel called Palazzo Magi in Sansepolcro in Tuscany in Italy.
The origin of this house goes back to the 12th century.
It was a palace of a knight family called Palamidesi, but in the early 18th century a merchant family called Pacchi bought it.
Pacchi are the people who contributed to the development in Italian food industry.
The founder of the famous pasta maker Buitoni got married to a daughter of the Pacchi.
The hotel has got 16 rooms and the interior of each room is different.
By the way, the manager of this hotel was a woman who is half Italian and half Indian.
She turned up in a south Asian costume in the next morning.
Italians are faouns for being talkative, but Indians are even more talkative.
So naturally she was very talkative.
When we asked about the history of the hotel, her story developed into the narrative of her own life.
I was worried that she never stopped.
Well, it was interesting, though.