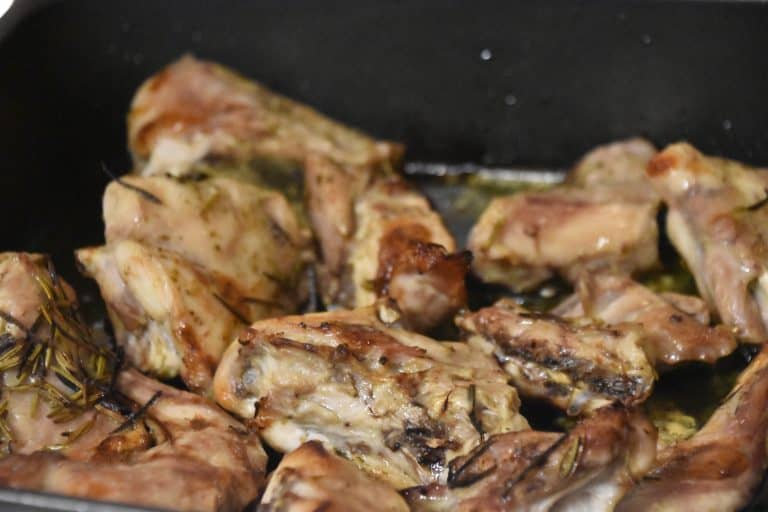 [Sept. 2020] This was a normal weekday in Alghero, a town in the northwestern part of Sardinia, Italy.
As always my husband had a walk in the morning and he went to the market and bought rabbit meat.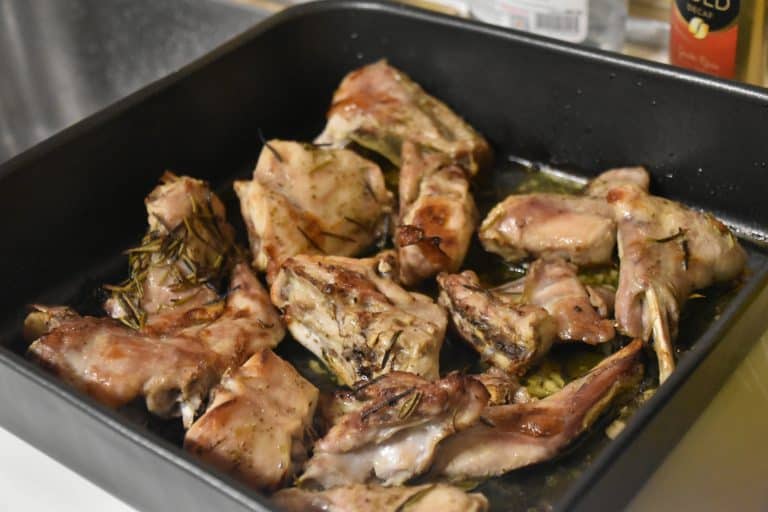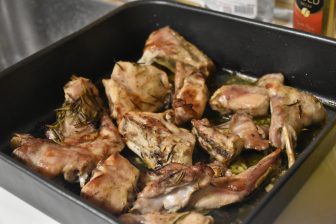 Before starting work, he marinated the meat with milk, rosemary, garlic, olive oil and parsley and stored it in the refrigerator.
After finishing work in the morning, he cooked it in the oven.
It was fragrant and very delicious.
And the quantity was large.
Rabbit meat is rarely seen in the UK where we live.
My husband is a rabbit meat fan, so we sometimes search for and buy it at a local farmer's market or a Borough market near London Bridge, but it seems that the type is different from that of Italy, and they often taste less.
Italy has a wide variety of meat and fish, and vegetables have a rich taste … after all, there is a difference in quality of life.
After the good lunch, we continued to work in the afternoon and went to the old town in the evening.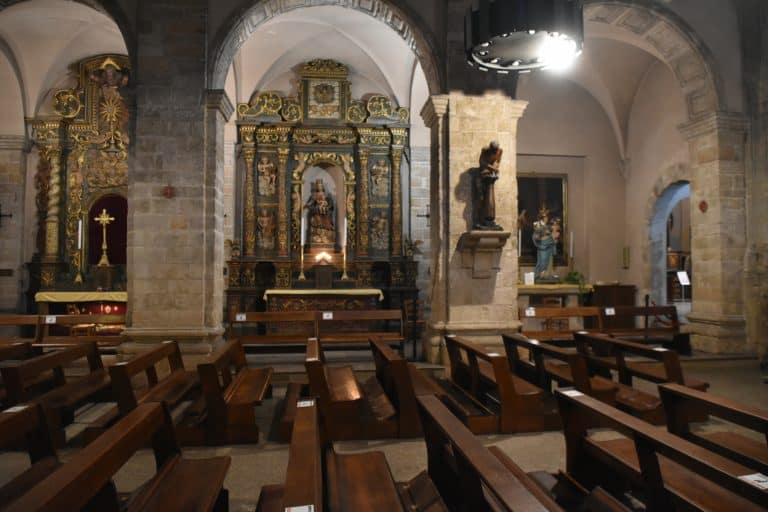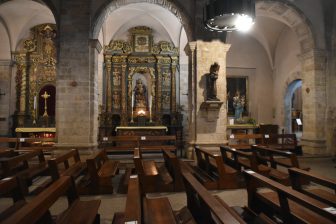 During the walking tour, we had learned that you can tour the theater, so that was our purpose.
However, when we went there, it was closed.
Apparently there was a jazz concert on the day, but we gave up because it started late at 9:30.
It was frustrating just to go home as it was, so we took a peek at Chiesa di San Francesco (Church of St. Francis) just before it closed.
Admission was € 2.
This was a church attached to the monastery, built in the late 15th century.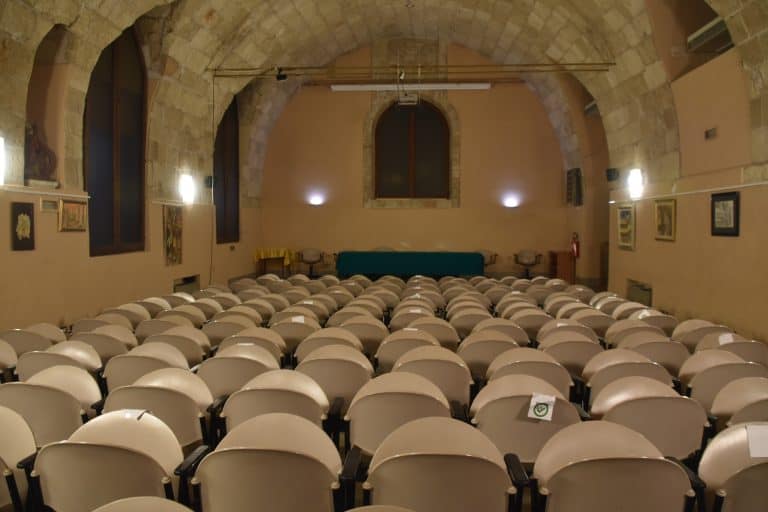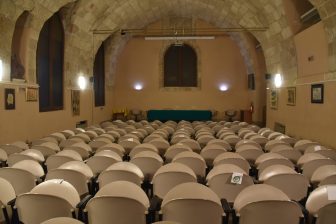 However, the main marble altar was built later in 1773 and the bell tower was built in 1632.
I received a pamphlet with a detailed history, but what made me interested was that it turned out that this church, in fact, was also a hotel.
It looked like that the room in the monastery part is the hotel rooms.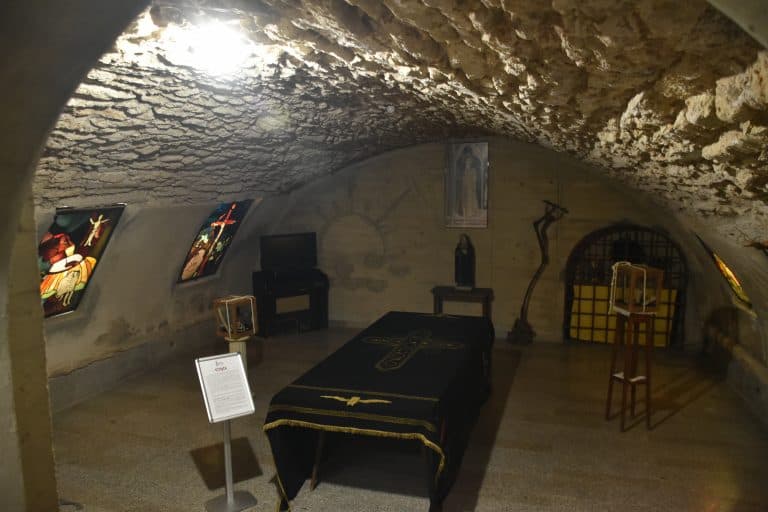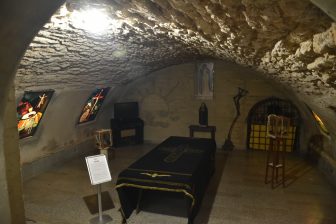 A room in an old church was used as a conference room, and in the cloister, chairs were lined up as if it were starting a concert.
It was time for the church to close, so we left after glancing at the crypt.
We went home (Airbnb) and take a break with a beer.
The beer in Sardinia is Ichnusa.
We did not see any other beer in Alghero, so it can be said that it is almost monopolized.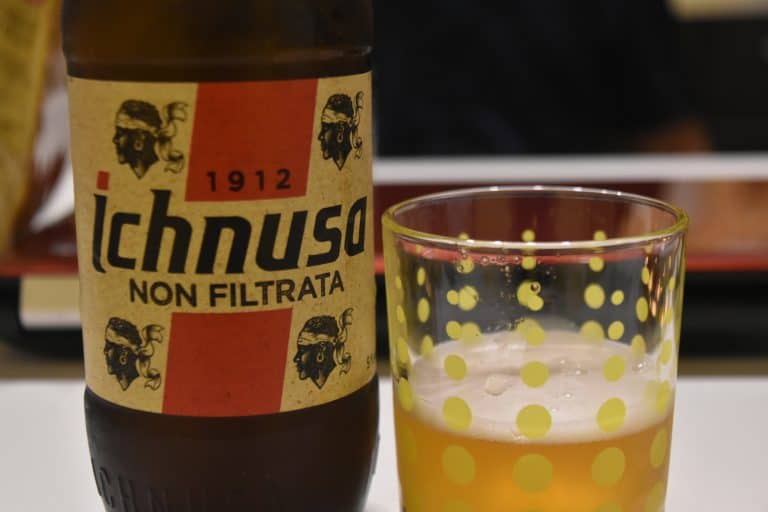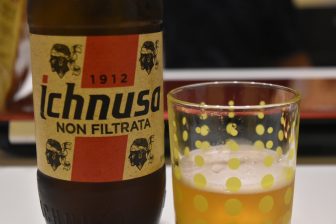 Since the label is the flag of Sardinia, they say that all locals with strong local love drink it.
In Sardinia, they have often different opinions from region to region, and it is famous that they are not cohesive, but regarding beer, they all agree.
On the back of the label were pictures of people involved in beer brewing.
The taste wasn't particularly different, it was just a delicious lager beer.