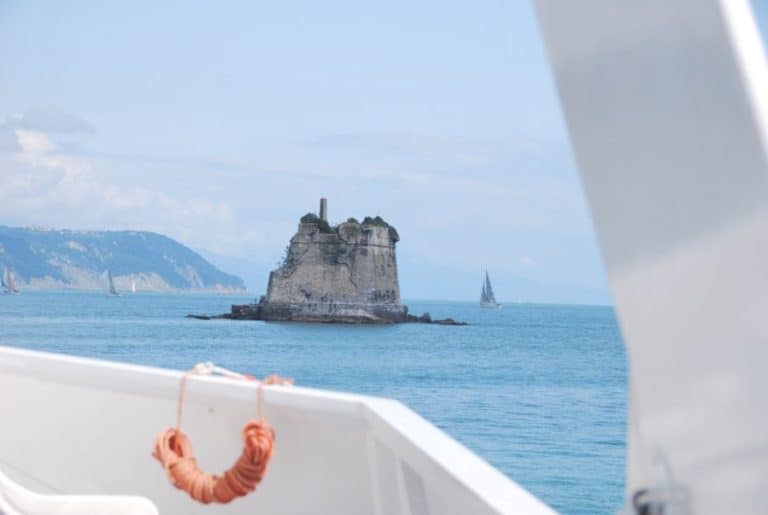 [May, 2010] I like joining any boat trips for tourists.
Here in Portovenere, I took one, too.
The weather turned wonderful, the sea was beautiful, and the scenery was excellent.
I heard the fellow tourists saying that they came to this place for the 12th time and every time the view was different because of the light.
I do not know if I will come 12 times, but surely I will visit there again.