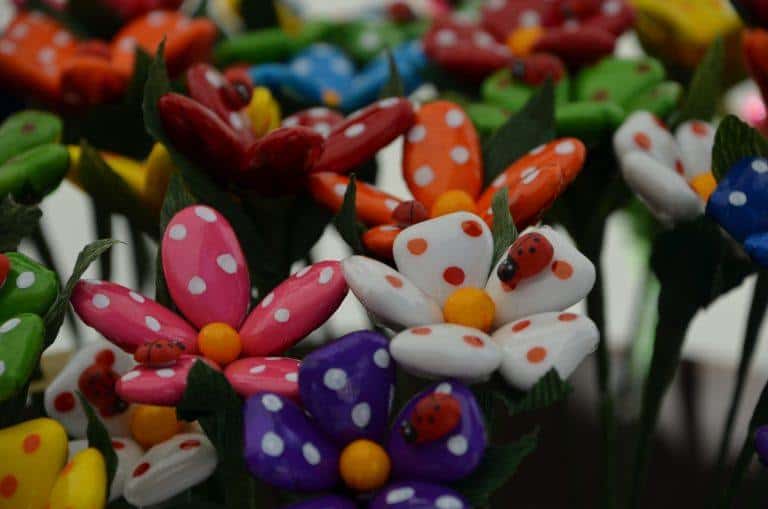 [ Apr.2018 ] Now it was lunch time in Sulmona, a town in Abruzzo in the middle of Italy.
Our guide, Guido, took us to a restaurant called Il Vecchio Muro, which he had been to once before and liked.
We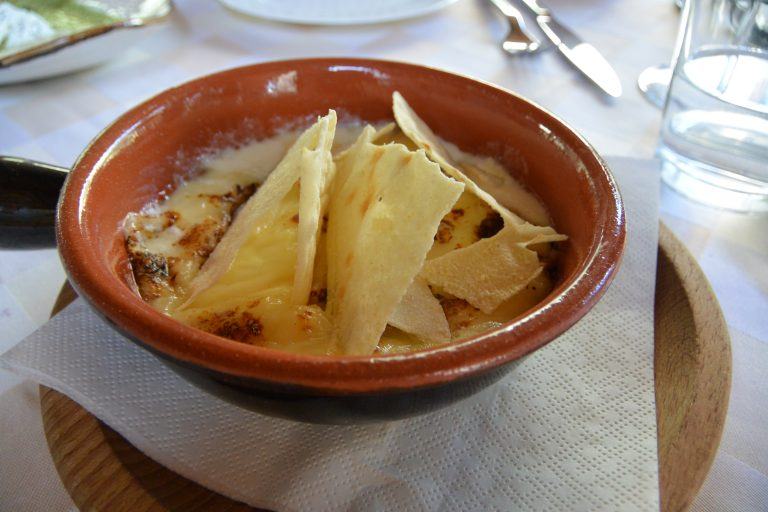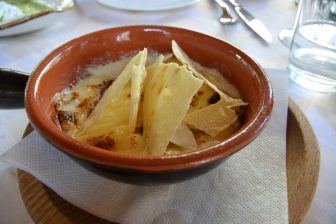 shared a cheese dish, which was similar to the Argentinian Provoleta, and an egg dish for the starter.
The cheese was really good.
I chose a dish of pork medallions for the main, which was simple but good.
My husband chose a dish of spare ribs, but it was very different from the ones we have seen in Germany and other countries.
It was much softer and not too fatty.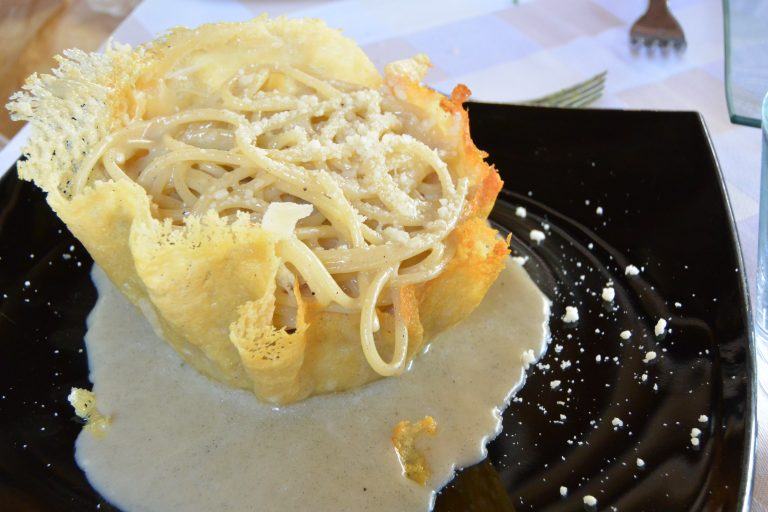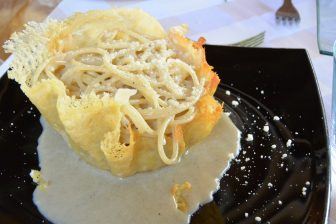 Guido had a pasta dish served in a bowl made of cheese, which looked good, too.
We had a bottle of local Montepulciano D'Abruzzo, which was a good, strong, firm red with 14% alcohol content.
We liked it so much that we ordered more bottles online later on.
After lunch, Guido took us to an old confetti factory just outside the town, which is also a confetti museum.
'Confetti', in England, refers to small pieces of colourful paper that are usually thrown over a newly married couple, but, in Italy, it means sugar-coated almond sweets.
Sulmona is famous for it.
You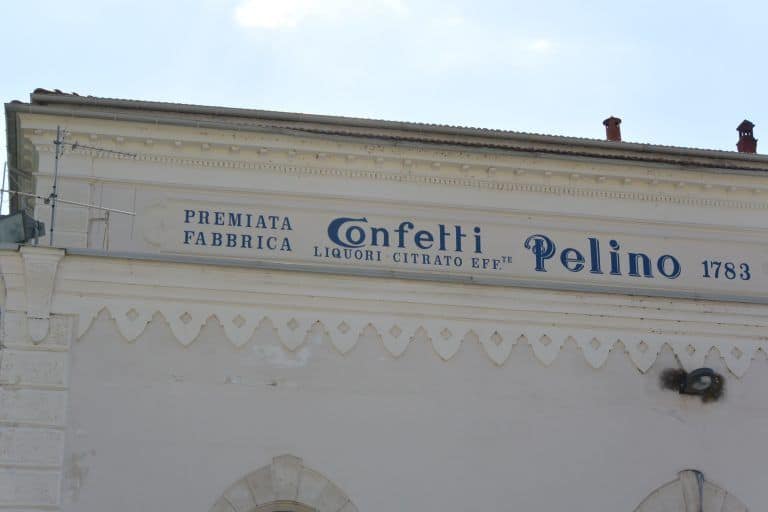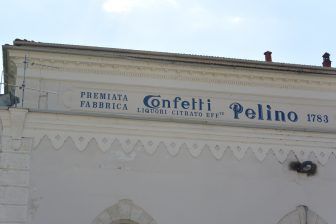 can see vivid coloured confetti sold all over the town.
The factory we went to was called Pelino and was founded in 1783.
Nowadays, you can buy a pack of confetti easily, meaning they are not too expensive, but in the past, because the sugar was valuable, only certain upper class rich people bought it as a gift for special occasions.
Even now, people give confetti for special occasions. For example, you give white confetti at a wedding, red confetti for graduations, pink confetti when a girl is born and blue confetti if it is a boy.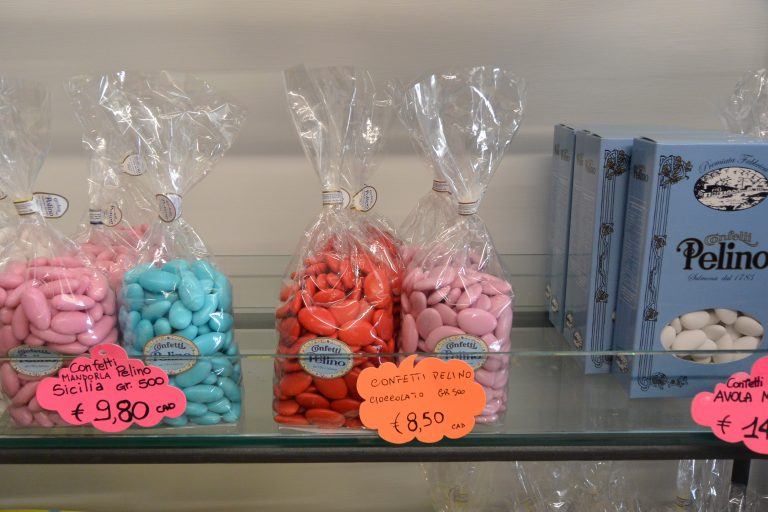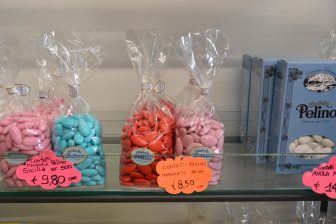 By the way, if you are giving confetti for a wedding, there must be an odd number of sweets.
Because the odd numbers cannot be divided into two, it suggests an indissoluble marriage.
Also, an odd number is a good omen for the birth of a baby, because the arrival of a child between two people brings the number of family members to three.
The colourful flower-shaped confetti sold in the town are for ornaments, as they last a very long time.
The history of confetti is long.
The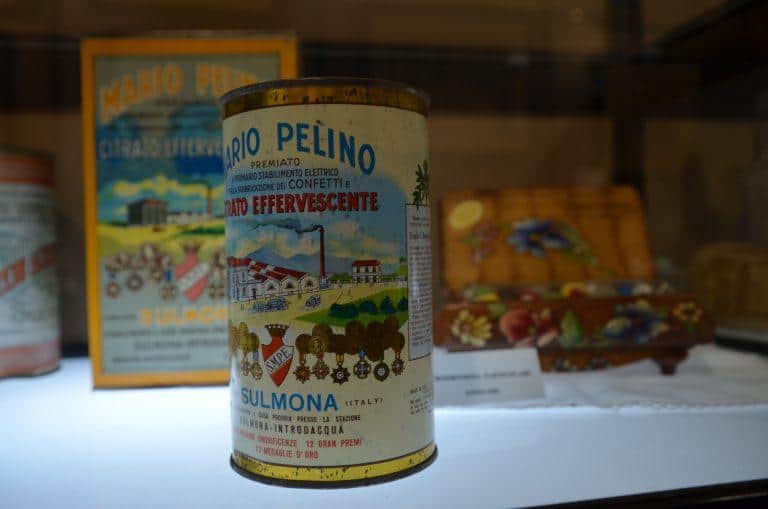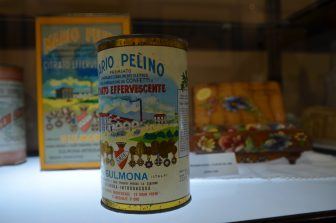 first document mentioning them is from the end of the 15th century.
In the early 18th century, there were 12 factories in Sulmona, but now there are only 9.
In the museum, we saw some exhibitions of old tools and old boxes and so on.
There was a room with a video showing how the confetti is made and, according to that, it seemed that all of the workers in this factory were women.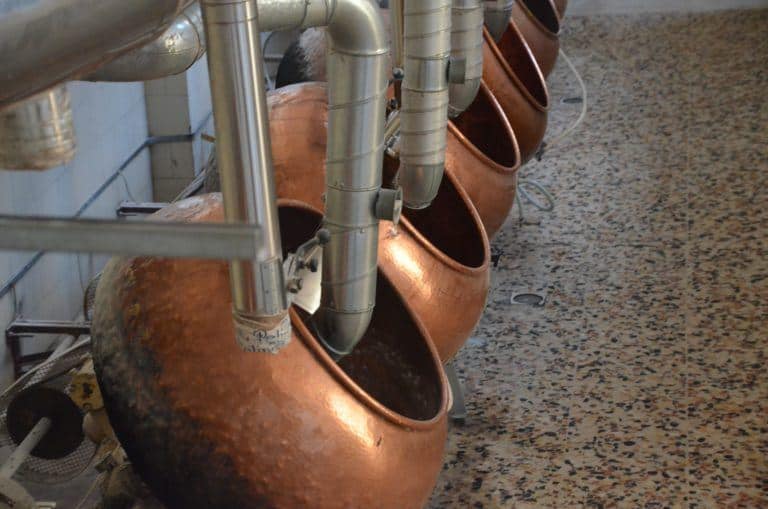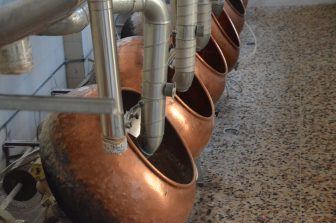 The leaflet we got there says that they still use the copper basins from the 19th century.
Apparently, they are good for making the traditional sugar coated almond confetti.
Now, there are many kinds of confetti, including hazelnut confetti, and, amazingly, some even contain coriander seeds.
The chocolate ones are relatively new, they say.
I tried the chocolate ones and they reminded me of the sweet, called Marble Choco, I used to eat in Japan.