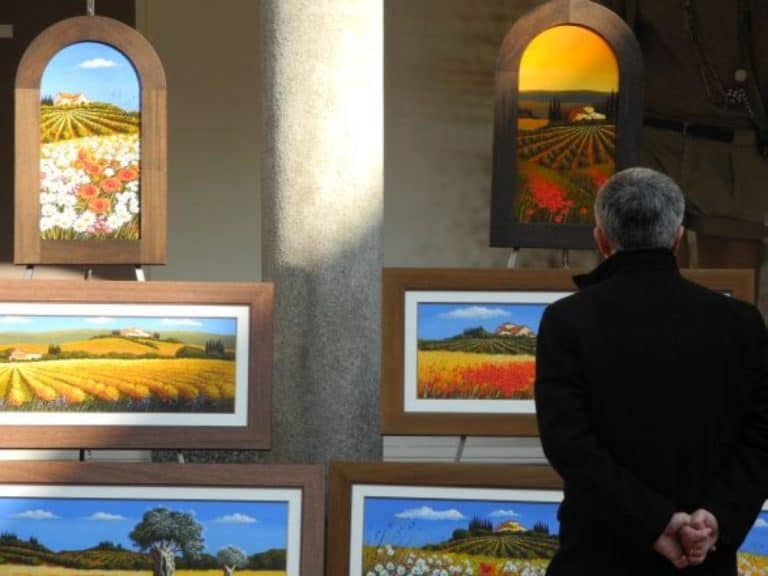 [March, 2011] I walked in a town called Varese, north Italy.
It is not really a tourist town but in Italy there are many nice towns which is not famous for tourists.
In the main street in the old part of the town they were holding a painting market.
I noticed and liked one abstract, and bought it.
By the way, I looked at a website of this region.
They have got English, German and other European languages and also Russian and Chinese, but no Japanese! This is another example that Japan's position as important tourists is getting lower.
Gambare, Nippon!