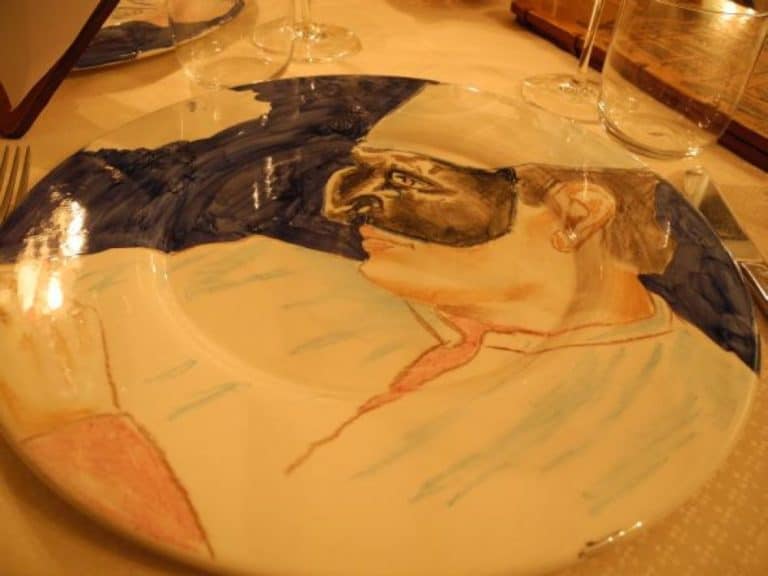 [March, 2011] This is a photo of a plate in a restaurant called Teatro in Varese, a town in north Italy.
The food there was sooo good that I want to introduce it.
I took the grilled beef with balsamic source as a main, and the anchovies with tomato and orange as a starter, both of which was just right.
The waiter there were all middle aged.
The restaurants which seem to have some history usually have waiters with history, too.
Our waiter said that he had some Japanese customers.
It is not really a touristic town here, though.
To find a good restaurant like this one in an unfamiliar town, the best thing to do is to ask some local people, especially a bit older people, because it is more likely that they go to good restaurants and they are likely to be proud of their own town.