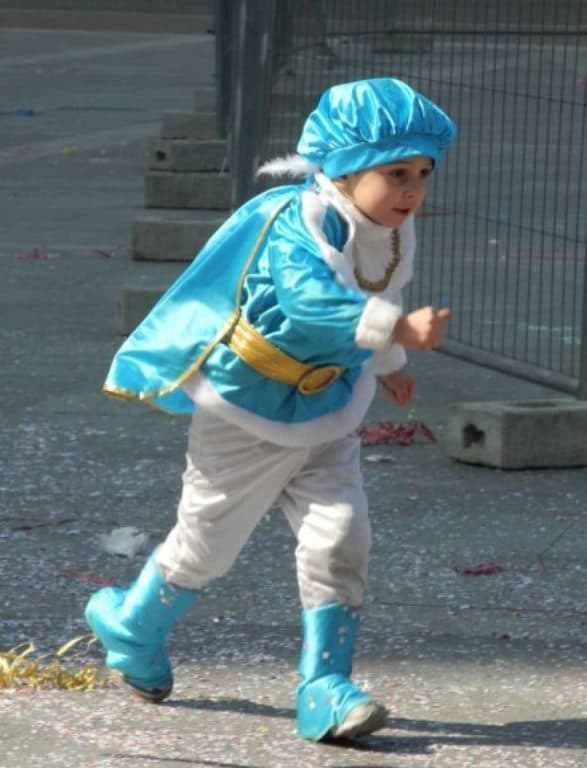 [February, 2011] It is the carnival season.
In all over Italy, children become animals, super heroes, and princesses.
They throw confetti all over the place.
It must be a hard work for parents.
This photo was taken in Monza, north Italy.
One of the spider-men were crying out for some reason.
There are a lot of pretty photos in my travel journal named Carnival.
PLease have a look.