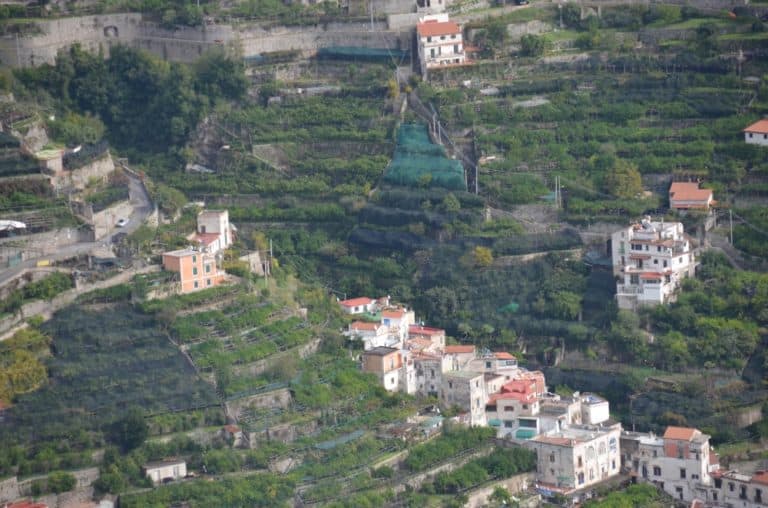 [ Oct.2015 ] The next destination during our tour of the Amalfi Coast in southern Italy was Ravello.
We went up the winding slope to the town that is about 360 metres above sea level. Apparently this town got listed in UNESCO World Heritage in 1996.
This photo is the view from Ravello. When the weather is good, you can see a breathtaking view with the bright blue sea from the gardens of a few villas here. Unfortunately the day we were there, the clouds were low.
At the corner of the main square, there was a shop and museum called "Cameo Factory". The proud owner showed us his collection.
He himself was the expert in coral carving. He said the most valuable coral is called "Ox Blood" and it is from Kagoshima, Japan.
The good quality Italian coral is from Sardinia.
He said there is a cameo school in Naples.
By the way, the blue cameos we often saw in shops were agate.
In Ravello, they have a music festival from June to October every year.
There were posters of performers from the past in the tunnel to the main square.
I would like to come back here during the festival.