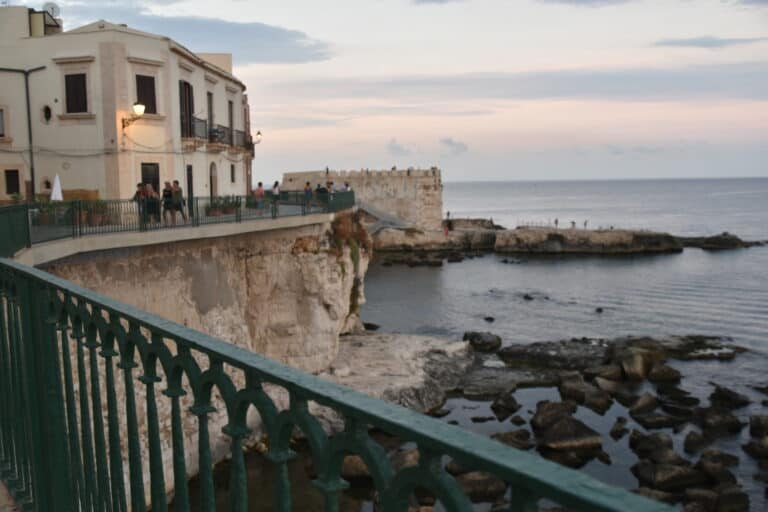 [ Aug.2022 ] After seeing a puppet show, a famous Sicilian performing art, in Syracuse, Italy, we took a walk in the old town of Ortigia.
From the south to the north along the east side of the island, which we didn't walk the day before.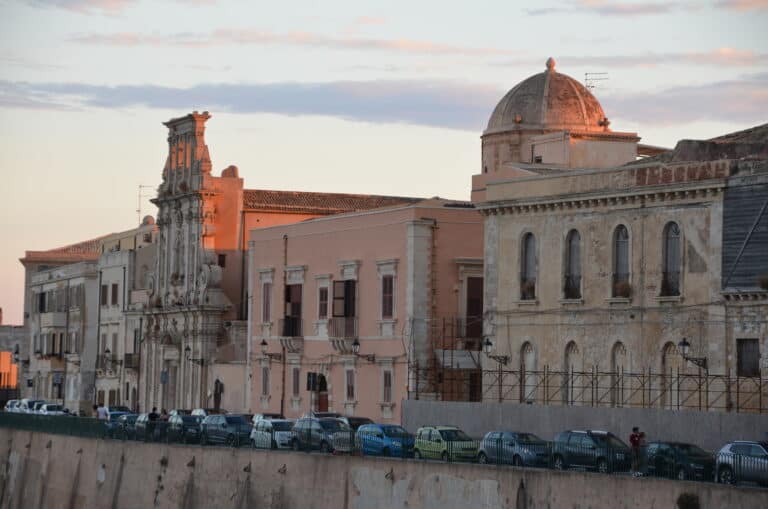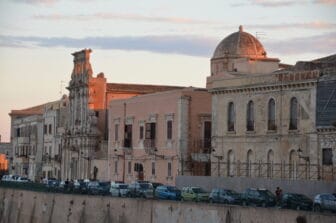 As the sun went down, we enjoyed watching the colours of the surroundings change from salmon pink to purple to jet black.
The sea was very quiet.
I saw some people still swimming.
I was happy that I could take many pictures.
After it got dark, we checked the location on Google Maps and headed home.
It was a short time, but I was a little nervous as we entered a narrow alleyway with no people.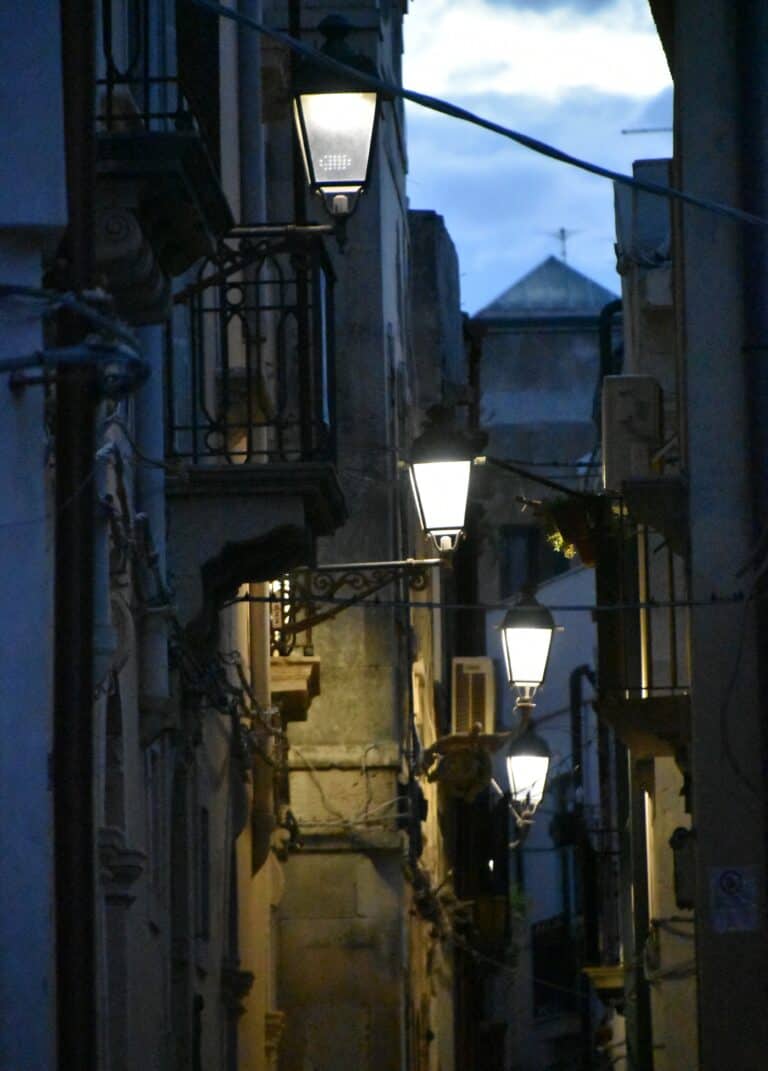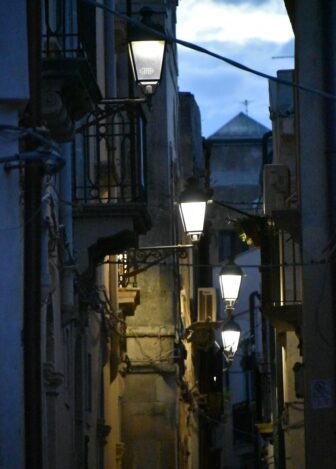 We soon found ourselves in the vicinity of a bustling market, though.
The old town of Syracuse is by no means a dangerous town.
Of course, the market was already closed and we found that there were many restaurants around there.
We were feeling a little hungry, so we decided to eat and drink lightly.
We went into a restaurant which served mainly wine and some food, whose name is Divino Mare.
People were overflowing at the outdoor table, but the inside was empty.
We had two plates, a Cozze Gorgonzola and a Polpo Innamorato, and two glasses each of the recommended organic wines.
As the name suggests, Cozze Gorgonzola was mussels mixed with Gorgonzola cheese.
Although the mussels were rather small, it was delicious.
The Polpo Innamorato (octopus in love) was an octopus salad.
Again, the octopus and other vegetables had rich tastes and absolutely delicious.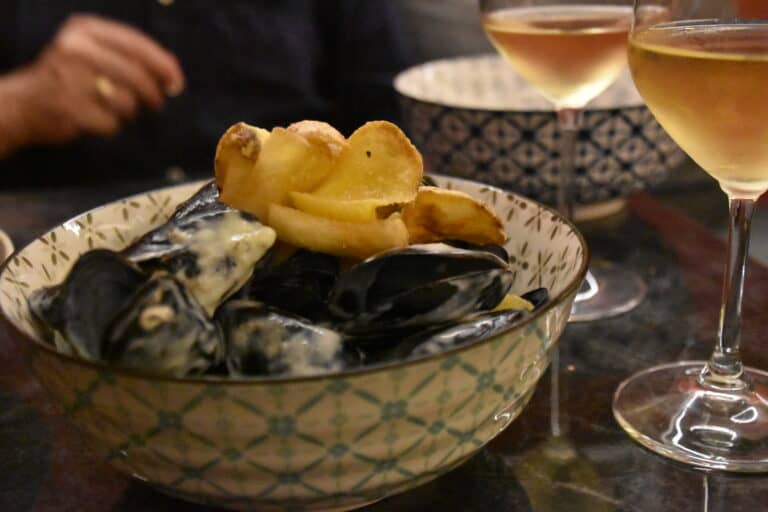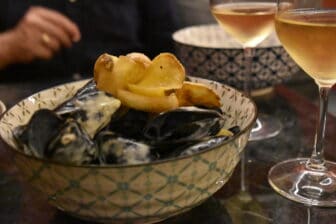 The reason why I feel that the food here has "strong taste" is probably because I've been living in the UK for a long time, and I usually eat while imagining the taste of things that in fact have no taste.
We said we were going to eat lightly, but we got the momentum and also had dessert.
My husband had the cannolo and I had the almond pudding.
Altogether it was €66.
The restaurant had a slightly pretentious atmosphere, but the fact that the two children of the chef were occupying one corner of the restaurant is heart warming.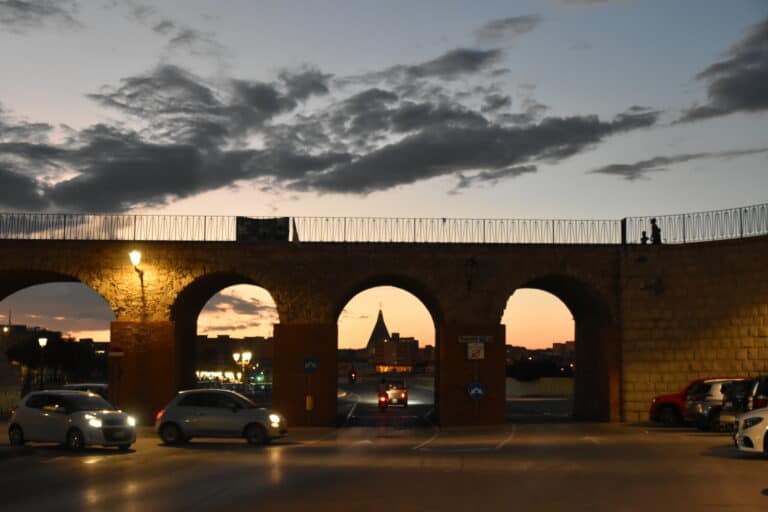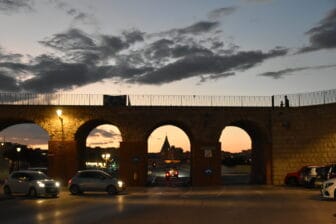 We liked this restaurant so much that we went back again during our stay.
By the way, a huge cruise ship was docked at the port of Syracuse that day.
They say it comes once a week.
Perhaps because of that, it was a day when I could hear a lot of German language in the town.